Yemen emergency response
Millions of people are at risk of starvation in Yemen, while 3 million have been driven from their homes by the country's fierce conflict.
The ongoing conflict has also left 75% of the country's population unable to meet their basic hygiene needs and has severely limited access to medical care. The lack of basic amenities, combined with a hot and humid climate, puts 6.1 million people at risk of disease.
Providing life-saving aid
Because of your generous response to our urgent appeal for Yemen, over 1,000 families will now receive emergency food packs. Containing flour, rice, kidney beans, vegetable oil, and sugar – these packs will provide a lifeline to thousands on the brink of starvation.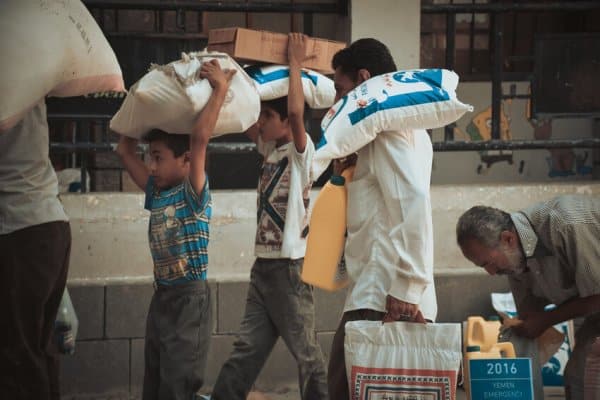 Islamic Relief has also been able to provide hygiene kits and medical supplies to health centres, with a specific focus on medicines for patients suffering from kidney diseases. Additionally, we are funding the construction and rehabilitation of sanitation facilities at 6 health centres Ta'iz and Sa'ada, two governorates of Yemen severely affected by the conflict.
Please continue to help
We couldn't have helped over 80,000 people in Yemen without you, but we still need your support to continue to help those severely affected by conflict and in desperate need of life-saving aid.