Prince Hassan of Jordan and Sir Alan Duncan join Islamic Relief for event on challenges in the Middle East
Islamic Relief UK alongside the Council for Arab-British Understanding (Caabu) hosted a dinner and discussion with His Royal Highness Prince El Hassan bin Talal of Jordan and Sir Alan Duncan, former minister of International Development on January 12th 2015. Chaired by Political editor of the Huffington Post UK, Mehdi Hasan, the event takes place as the region grapples with its worst humanitarian crisis yet. Over 29 million people required humanitarian assistance last year, and there is no end in sight to the bloody conflicts in Syria and Iraq and the political stand-off between Israel and the Palestinians.
The evening, titled Key Political and Humanitarian Challenges in the Middle East, included keynote speeches from Prince El Hassan bin Talal of Jordan, Sir Alan Duncan, Islamic Relief's CEO Dr. Mohammed Ashmawey, and Chris Doyle, Director of Caabu. Following on from the speeches was an open Question and Answers session, chaired by Mehdi Hassan with Prince Hassan and Sir Alan Duncan. It bought together friends of both Islamic Relief and Caabu, academics, community leaders and activists.
Dr Mohamed Ashmawey was one of the first to address the audience and highlighted Islamic Relief's work in the region, saying: "Islamic Relief works in war-torn Syria and Iraq, the Palestinian Territories, Lebanon, Jordan and Yemen – the poorest country in the Middle East. Our staff bear witness to acute suffering and deprivation in all these places, and risk their lives to deliver humanitarian aid in the most inhospitable and hard-to-reach areas."
He continued: "Much more needs to be done to improve humanitarian access, to protect civilians and to make diplomatic progress towards ending conflict – because ultimately there are no lasting humanitarian solutions to political problems."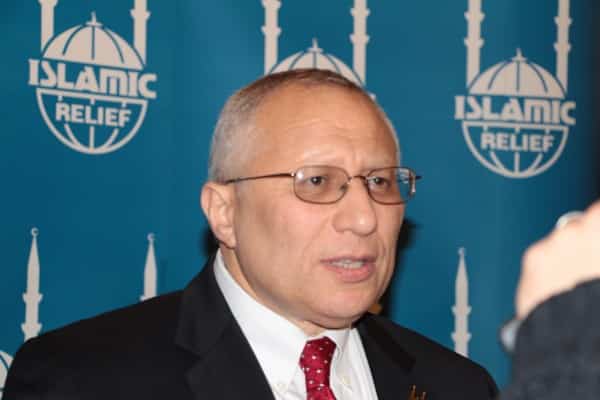 Sir Alan Duncan followed and spoke passionately about the need to challenge all forms of extremism across the globe, and argued the greatest weapon against terrorism is a united society in the UK. His focus for the evening was on issues surrounding Palestine, which he described as "a thread of grievance running through the Muslim world" that needs to be addressed. He argued: "Our failure to support Palestinian recognition is regrettable, and my strong view is that we should row in behind them should they re-present their motion to the UN. Recognition for Palestine is a cause – one of basic justice – which unites Muslims everywhere, as it also does fair-minded people in the UK and beyond."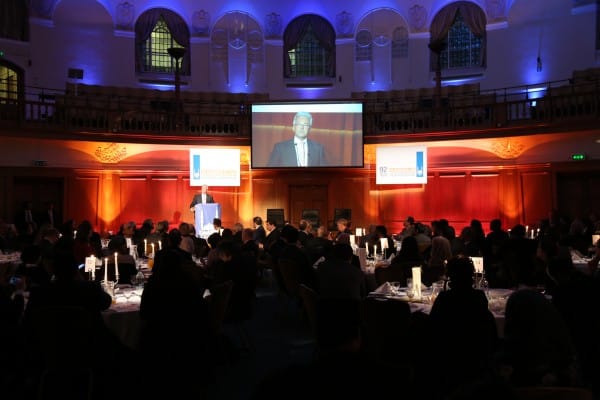 The evening also included a speech from Chris Doyle of Caabu, who urged political progress to address humanitarian concerns in the Middle East.
The highlight of the evening was a heart-felt talk by Prince Hassan who reflected on his years of experience in the region, and stating the importance of living without discriminating groups in society. He said:
"Anthropolitics, or a politics of humanity, must take centre stage in the Middle East to restore respect for human dignity. We must galvanise efforts to ensure that policies are put in place that ensure and promote the role of communities and end-users in natural resources management."
Prince Hassan talked about how 8% of Lebanon consists of Syrians, and the need to be aware of the situation in the Middle East, where over 45 million Iraqis are threatened by drought. He urged us to think openly about access to national boundaries and the relationship between marginalised groups.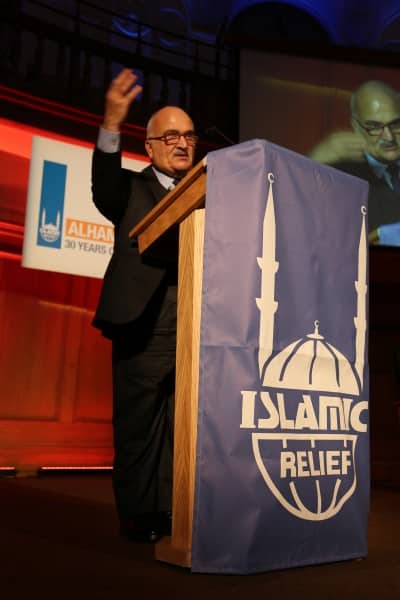 The Question and Answer session to close the event was lively, with questions from the floor on the future of the Millennium Development goals, women working in international development and further questions about the future of the Middle East. Prince Hassan delivered a timely reminder that "this is not about us or money. It's about people who are suffering."
We look forward to continuing and improving our work in the Middle East with support from our friends and colleagues, as the region faces some of its most difficult challenges yet.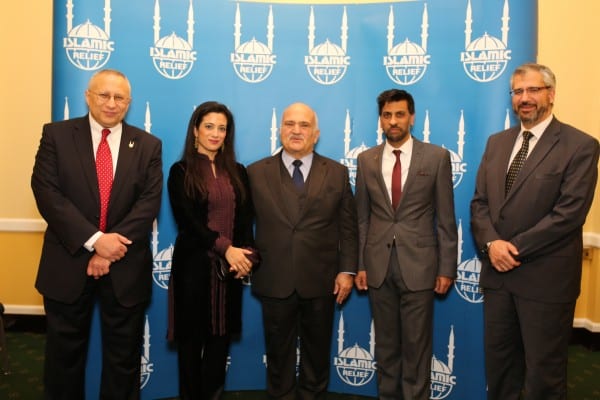 For more information of the evening, take a look at the Twitter hashtag #MidEastHope