For the 2.4 million people across Afghanistan classed as "people of concern" by the UN, this is a sad reality. With a quarter of a million asylum seekers, (returning) refugees and displaced people living in poverty and insecurity, life in Afghanistan is incredibly challenging for many.
Kabul: Freezing Temperatures and Starving Families
For those living with the effects of conflict and poverty, the arrival of winter poses yet more difficulties. For the Jan family in particular, life becomes seemingly impossible.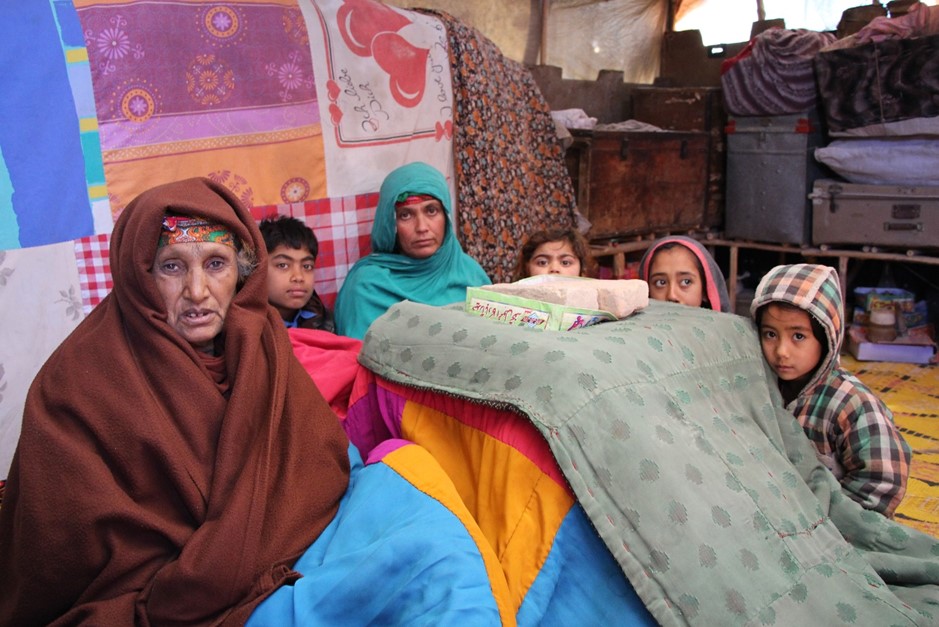 60 year-old Hukum Jan is a widow with no job and four orphaned grandchildren. Hungry, cold and blighted by poverty, the family struggle to survive.
Originally from Nangarhar in eastern Afghanistan, the Jans now live in Gul Butta – an unofficial refugee settlement camp in Kabul. Here, temperatures can drop to below -2°C during the harsh Afghani winters.
With Hukum's son no longer alive, her daughter-in-law's salary is their main income. With just the equivalent of £1.50 a day to live off, the children collect paper and plastic off the street to sell for money.
Living in abject poverty, the family lack adequate shelter, clean water and food:
"Most of the time I can't afford to provide my children with simple naan bread three times a day. Sometimes we break plain bread into boiled water and eat that… Mostly, bread and tea is our normal diet."
To keep warm, the family burn plastic and paper, at huge risk to their health. When winter then arrives and it's ever more difficult for the family to work, there's no nutritious food and no safe means to keep warm. Cold and hungry, the children then catch pneumonia.

Keeping Families Safe in Winter
Alhamdulillah, last year Islamic Relief was able to support Hukum and her family. Thanks to your donations, we provided firewood, blankets and food to last the whole winter. Warm and hunger-free, you helped Hukum and her grandchildren survive in one of the coldest winters ever experienced.
However, the struggle isn't over. This year, as temperatures drop, millions of families like the Jans are struggling to survive. Cold and vulnerable, they need our help.