Our volunteer team and I have recently returned from a jam-packed trip to Bosnia. A group of 39 lifesavers – including myself and 35 volunteers – set off to climb the highest waterfall in Bosnia – the monumental Skakavac Waterfall.
Over a few days, we visited local Islamic Relief projects, immersed ourselves in nature and learnt all about Bosnian history. Alhamdulillah, having successfully completed the challenge, we've so far raised a staggering £37,000 to go towards our sustainable development projects in Bosnia!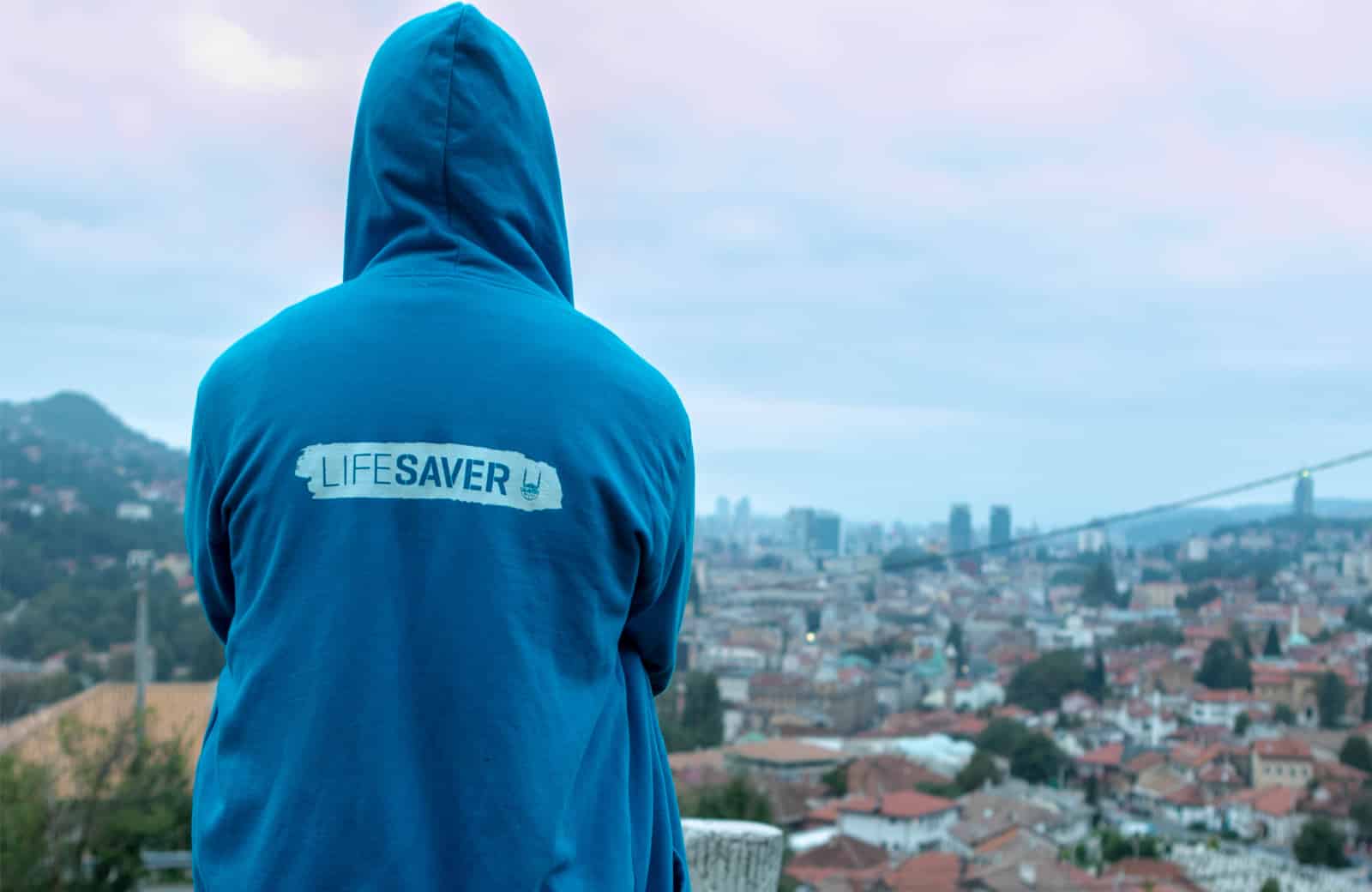 So take a look at what our inspirational volunteers got up to!
Visiting Islamic Relief projects: Fruit is the future!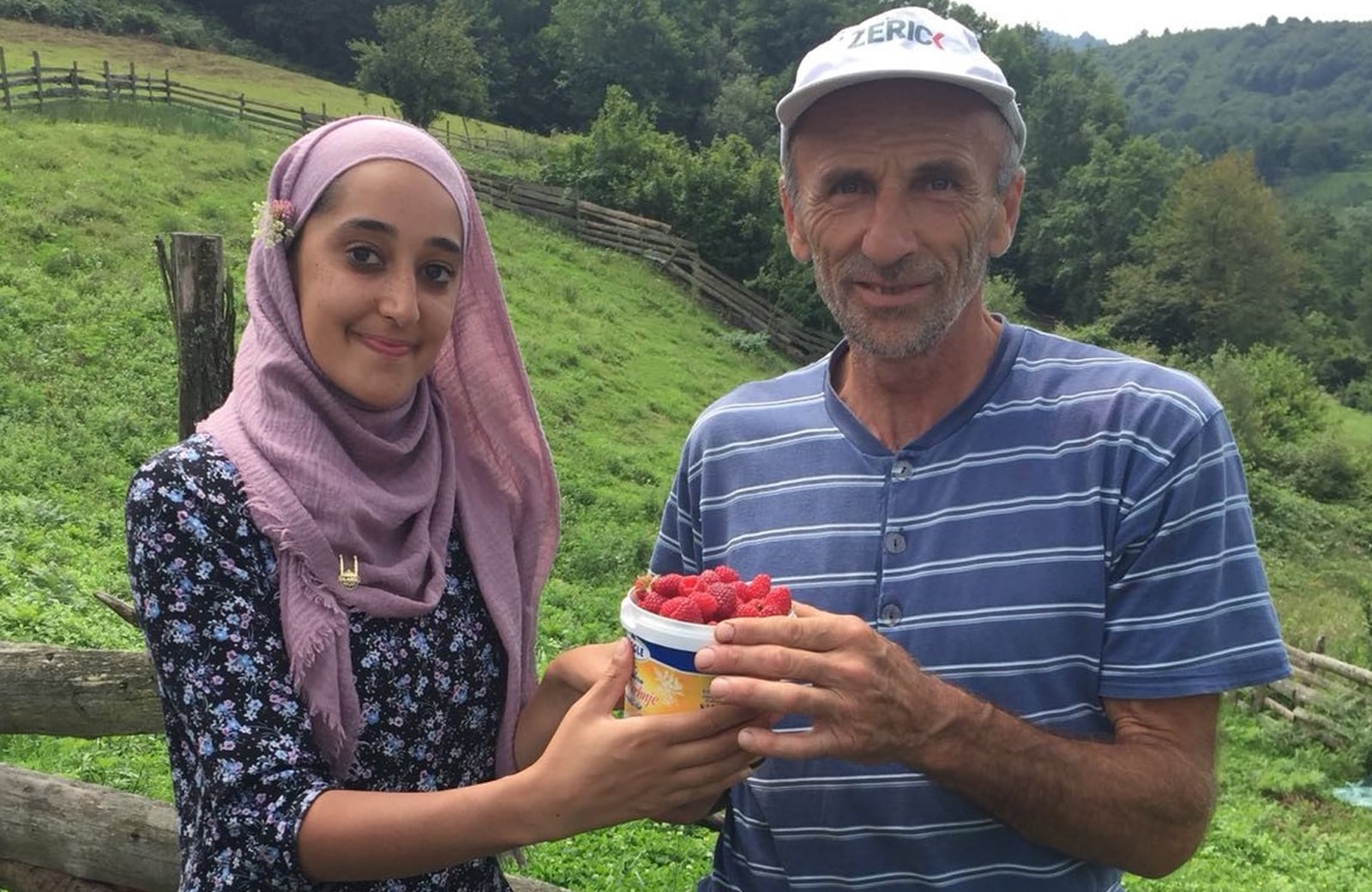 "During my trip I had a unique opportunity to meet Ibrahim – a father of four who lives in a village close to Srebrenica with his family. Islamic Relief provided Ibrahim's family and 46 others with raspberry trees, irrigation systems and equipment to allow them to earn a dignified living.
We helped pick raspberries in their flourishing raspberry farm. I was determined to fill my container with the juiciest raspberries and could not wait to hand them to Ibrahim. His face lit up and he insisted that I keep them for myself. Taken back by his generosity I insisted that he keep them as I picked them for him and with a beaming smile on his face he reluctantly accepted. This is one of the many examples of the kind and generous nature of the Bosnian people I experienced throughout my trip and the difference Islamic Relief is making to their lives." (Muriam Bi)
Paying tribute: At the Srebrenica Genocide Memorial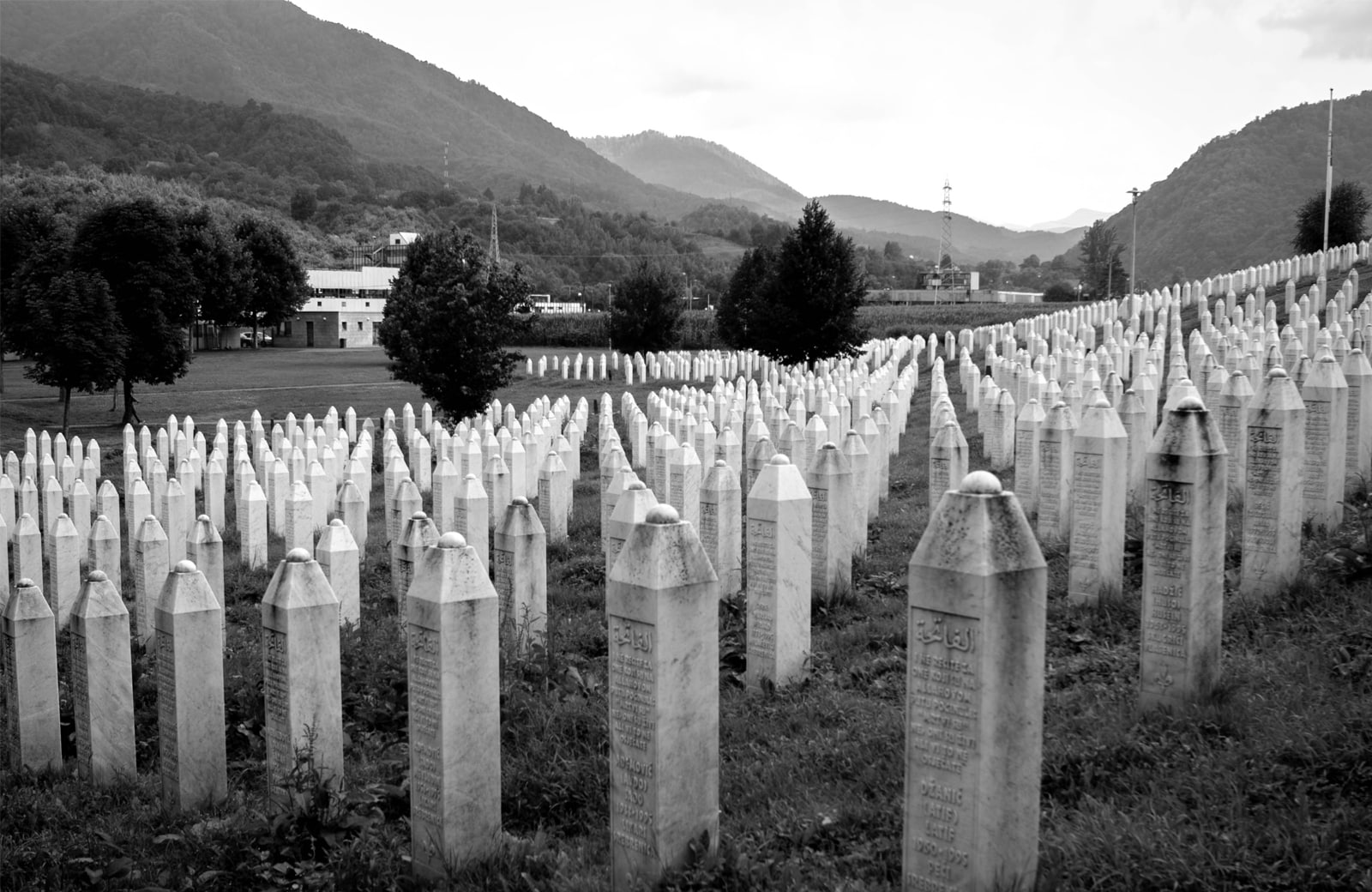 "The physically demanding and mentally challenging nature of the trip was something I could never have comprehended and looking back, I would not have had it any other way.
On our first day, between visiting the beneficiaries, we visited the Srebrenica genocide memorial. We prayed on the memorial site and visited the museum. Here, personal tragic accounts lay in front of us. It was heart-wrenching. Standing on the very same ground acted as a reminder of why we had made the journey.
Bosnia is a beautiful place which has suffered such tragedy. The people still today continue to struggle financially. This experience has instilled within me a greater awareness of the genocide and I am in sheer awe of the projects that Islamic Relief have funded to help rebuild the lives of those who so crucially need support." (Fariha Ahmed)
Skakavac Waterfall trek: Watery blessings!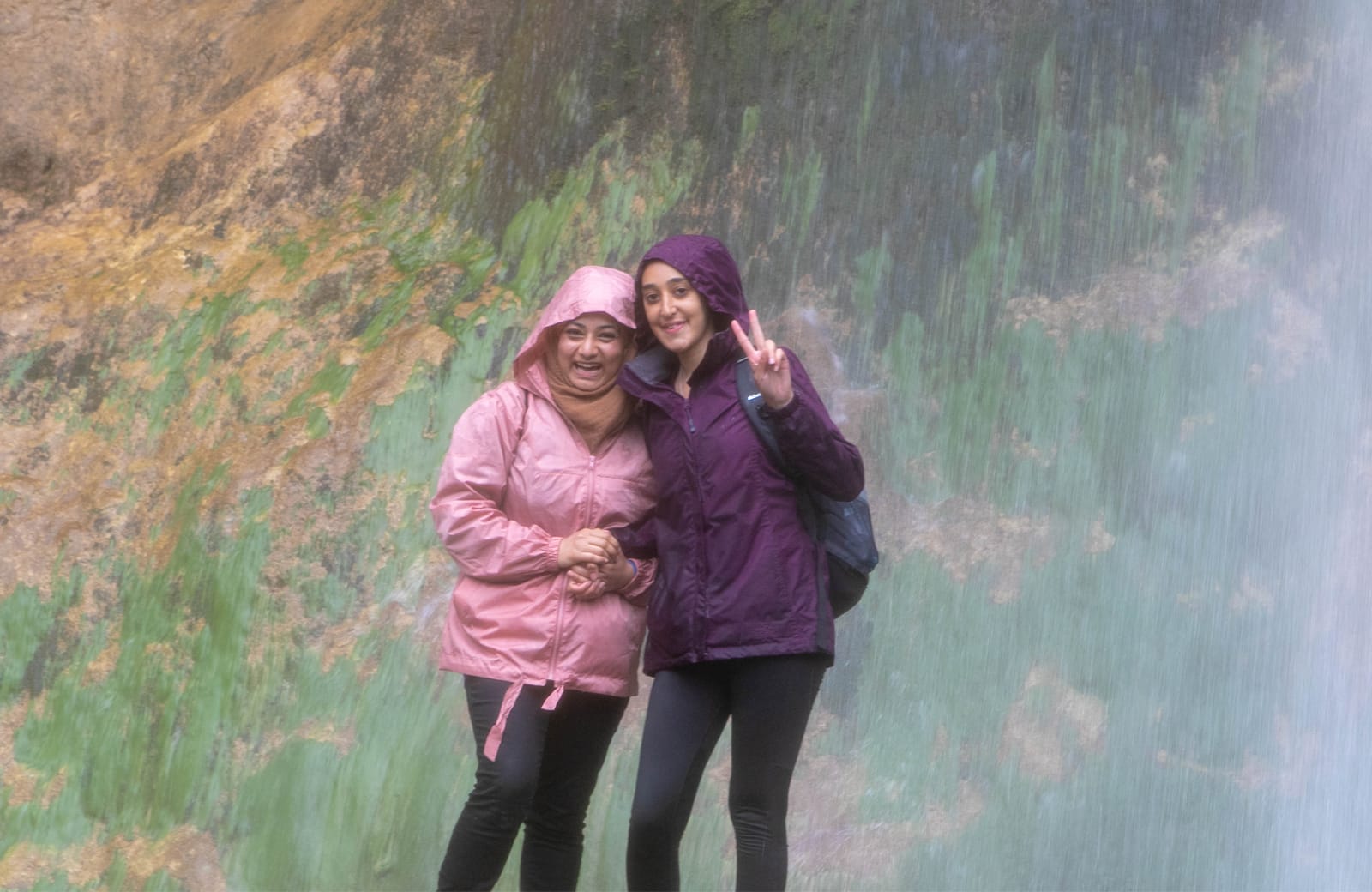 "At 98m, Skakavac Waterfall is the tallest waterfall in Bosnia. Located close to the capital Sarajevo it is a monument of nature. SubhanAllah It was a delight trekking up with my fellow volunteers from the UK and Bosnia in the pouring rain!
Sharing our stories and experiences along the way and helping one another reach the top it was one of the most memorable treks I have completed. The path was surrounded by luscious green trees and the waterfall itself was breath taking. I could not resist getting wet standing under it! Making wudhu in the fresh flowing stream and praying jummah at the top of the mountain whilst it thundered, I could not feel more blessed. Bosnia is truly a beautiful country and insha'Allah I will be given an opportunity to visit again." (Muriam Bi)

Topping it off: Rafting and scenic views

"The AimIR 2018 trip to Bosnia has been one of the most inspiring and fun filled experiences of a lifetime.
The day after our challenge, Islamic Relief treated us to an unforgettable day of white water rafting through the canyons for 20km on the Neretva River. This day was definitely one I will never forget, especially after falling out of the boat during one of the fast rapids! Thankfully this happened after the wonderful barbecue cooked for us by the rafting team whilst being surrounded by beautiful scenic views.
This was an unforgettable charity trip and the experiences I have encountered on my journey have definitely had a positive impact on my life. To be given this opportunity is truly amazing and it has inspired me to continue to volunteer for Islamic Relief and be a part of a family which values it volunteers and has humanitarianism at its heart." (Aisha Valli)
It looks like the group all had an amazing time – I know I did! So why not find out more about or work in Bosnia – including our agricultural projects – or our next IRUK challenge events? Go on – you can help save lives across the world and have a blast at the same time. Trust me – you'll not regret it!