There was a time when Umm Nour and her family lived in their own home in Syria. This was prior to the commencing of the Syrian conflict which killed her husband in the process. Their livelihoods were destroyed, uprooted and had them fleeing for their lives.
Since the conflict erupted in Syria in March 2011, millions have been impacted by years of relentless, brutal strife, which has killed thousands of people, torn families apart, and caused physical, psychological and emotional devastation that will linger for decades. Now in its 11th year, the Syrian crisis is the world's largest refugee and displacement crisis.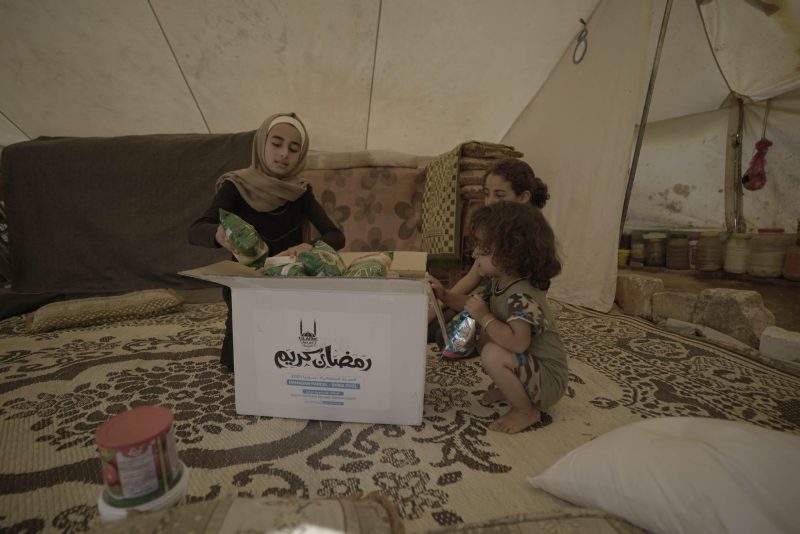 About 5.6 million Syrians have fled their country and another 6.2 million people are internally displaced. Nearly 12 million people in Syria is in dire need of humanitarian assistance to survive. 50% of those affected by the refugee crisis are children.
Umm Nour is a clear example of the struggles that millions of families are experiencing in Syria. She is currently situated, with her children, in Idlib, Syria at the Al-Kurdi Camp and perpetually face challenge upon challenge, most notably the shortage of food. "All my young children and I also suffer from anemia because of not eating good food for several years". The challenges are perpetual and the struggle to cater to the needs of millions are increasing.

"I do not have a breadwinner who works to provide a livelihood for my young children. We depend in our lives on the food and health services provided by benefactors and humanitarian organizations, as it is the only way for us to survive my children's lives."
Islamic Relief has implemented several projects in the refugee camps, benefiting the millions of displaced Syrians in dire need of humanitarian aid. The contribution of every donor has given hope, smiles and saved lives of those suffering. Umm Nour is an example of the aid provided by Islamic relief through which she can cater to the needs of herself and her children. Your Generosity has given hope and re-assured the Syrian people that their plight is noted and that we do care for their well-being.
Contribute to create hope for Syria and help Islamic Relief make a difference in the lives of millions.