Survivor of the Bosnian genocide in Srebrenica, Fahrudin Muminovic bravely shares his story.
————————————–
This year, July 11th marks 25 years since the start of the genocide in which over 8,000 Bosnian Muslims, including my father, were rounded up in and around the town of Srebrenica, and killed by Bosnian Serb forces.
I am now the same age my father was when he was murdered, and back then my life very nearly ended with his.
I don't remember anything before that day, though I know my mother had died after complications from my sister's birth just a few years before.
For me, life began then. And it started with death.
Childhood in Srebrenica: Love and loss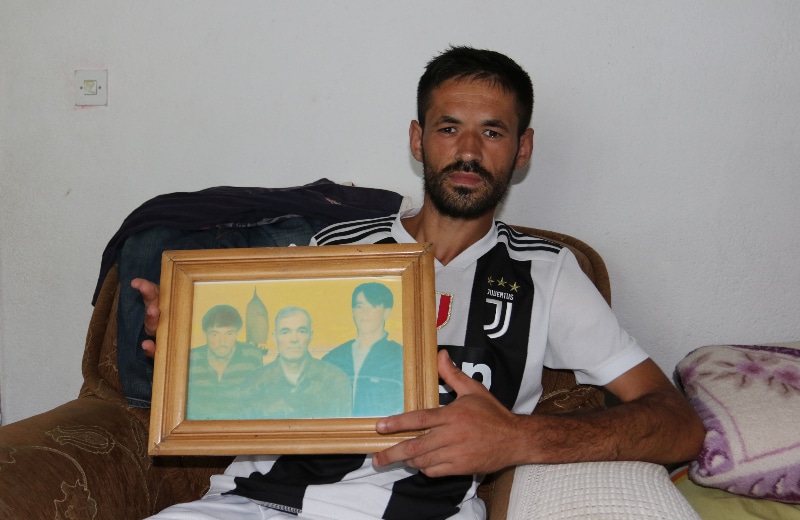 That day, I was with my father, my uncle and my sister in our house near the woods, and through the window, I saw a neighbour running towards us.
He was shouting at us to be careful and hide, because the Bosnian Serbs, who had been at war with Bosniaks (primarily Bosnian Muslims) for three years, were approaching.
My uncle took my two-year-old sister and escaped through the woods. But, aged seven, I was too old to carry – and too young to make such a journey on foot.
Under my father's orders, I hid under the bed but after 15 minutes, the soldiers found us and took us outside where other male Muslims were gathered. They forced us to put a cloth over our eyes so we couldn't see where we were going and rounded us up onto a truck.
At one point the cloth fell away from my face, and I asked my father to tie it again. But instead, one of the soldiers grabbed me and tied it himself, so tight that it hurt.
We drove for about half an hour, and they forced us out again. Then the shooting began.
I knew that all around me, men were dropping like flies. I dropped to the ground too, but I was still alive – I had been shot in the knees.
I was still alive. I lay on the ground on my stomach, writhing in pain.
What happened next was a miracle. I heard a man's voice saying: "Wait, let me take that boy away and take care of him!"
Someone scooped me up and drove me to another city to get medical help. I was covered in blood, writhing in pain, and I looked back and saw my father still alive.
I asked if he could come too – and was told no. That was the last I saw of him.
In my seven-year-old brain, I assumed my rescuer was a doctor. But in fact, he was a Bosnian Serb soldier, who had been fighting against my people.
He had just happened to take pity on me, a small boy swamped by the bodies of older, stronger men. And when he told his fellow soldiers he would take care of me, they assumed he would kill me.
Survival after Srebrenica: Facing the future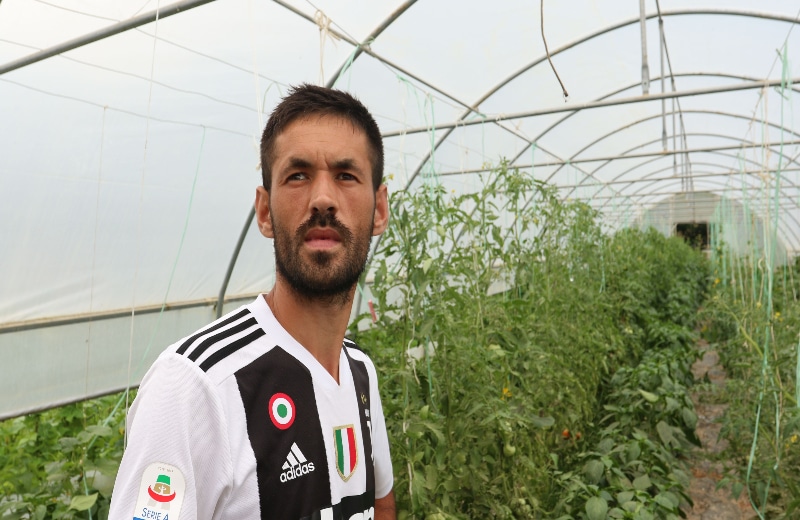 I survived this way, but throughout my entire life, I haven't been able to forgive myself for my father's death. If it hadn't been for me, he would have been able to escape with my uncle.
After I'd been treated at the hospital, the Red Cross managed to track down my uncle and he took care of me along with his wife and three children.
For most of my childhood, I lived with him and while I was in an orphanage for a period of time, I would visit him at weekends, helping him out on the farm.
I have happy memories from this time of my life – I had friends and my uncle looked after me and made me feel safe.
I still live with my uncle, his family and my sister now. We grow strawberries and other seasonal vegetables, thanks to a greenhouse and 1,000 square metres of land provided by Islamic Relief, which started supporting people in Bosnia after the war.
Living with my uncle makes me feel safe. And I need this, because what happened that day 25 years ago still haunts me.
I often wake up in the night shaking and can't go back to sleep. I can't bring myself to reflect on the shooting too much or I know I will go crazy. It's too much to bear.
I sometimes go to the memorial in Srebrenica to visit my father's grave, but always avoid it at this time of year. While some people use this time to remember, for me, it's too much to have other people there.
It just brings back memories of the painful cries of the men being killed as I was carried away.
Twice I have returned to the place where my father was killed. Now, all I want from life is to find his jacket.
If I had his jacket, I would wear it all the time and I would feel close to him. But of course, it was destroyed.
They found his body, a skeleton, ten years later.
Twenty-five years later, I still don't feel safe. I don't like being left alone in the house – it's right by the road, so we're pretty exposed here.
When I can't sleep at night, I watch the windows, scared that somebody will appear – just like looking out of the window brought the soldiers to our house 25 years ago.
Ten years ago, I gave evidence about my experience as a witness at the International Court of Justice at The Hague. Incredibly, another witness was my 'doctor' – the soldier who could have killed me but saved my life. I asked if I could meet him.
The night before I met him, I couldn't sleep. The whole situation was very overwhelming, and we both started crying.
The Srebrenica massacre showed the worst of humanity. I once thought all Bosnian Serbs were cruel, but this man proved otherwise.
He showed that everybody has the capacity to be honourable.
————————————–
Islamic Relief: Helping survivors and their families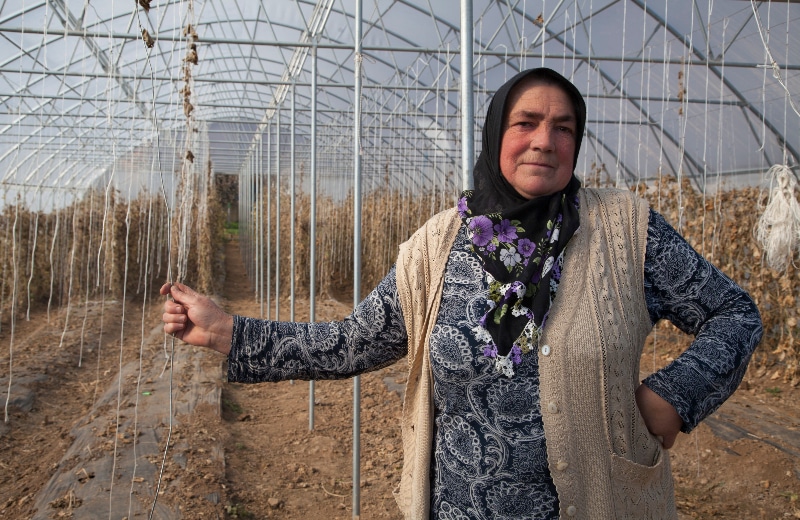 Islamic Relief was one of the first international aid agencies to respond when the war broke out in 1992, delivering emergency food, water and medicine to people under siege.
When the war ended, we began a long-term reconstruction project, renovating homes for 12,000 people and rebuilding schools and health centres. Today, we continue to support survivors of the war, helping poor communities become self-sufficient again.
On the 25th anniversary of the Srebrenica massacre, you can donate Sadaqah Jariyah in memory of all our Bosnian brothers, sisters and children who lost their lives.
Your donations will help rebuild lives by providing families with the opportunity to generate an income by growing their own organic produce.
Islamic Relief Bosnia will support families by providing training and equipment, as well as employment in greenhouses which produce organic vegetables for local businesses.
Help families face a more stable future after the tragedy of genocide.