The presence of Islamic Relief SA (IRSA) was felt at GH Stark Home for the elderly on Thursday – 29 August 2019.
The retirement home is situated in Hanover Park and has been serving senior citizens for over 30 years.
"Hanover Park is notorious in the media for its crime and gangsterism but there are many heartwarming and empowering projects initiated by this community" said Nazreen Inglis who is a programmes officer at IRSA.
The aim of the visit was to shed light on the positive side of this disadvantaged but resilient community and to encourage more people to visit and get involved.
"Islamic Relief SA is a community orientated organisation and as such we are always finding ways to uplift our local communities and be integrated with them. I believe there is no better way to do this than to love and support our elders" said regional programmes officer, Levona Van Aarde.

"We want to be a part of the solution for this community and for many others" she added.
There was a buzz of exciting energy on the day as Islamic Relief staff and volunteers spread out in their blue shirts to deliver a pampering session for the elders, followed by fun activities and ending the day with a four course meal.
When Mrs. Van Aarde addressed the congregation of elders in the morning saying "we decided we want to spoil you today; if there is anything you want us to do for you, if you want us to brush your hair or give you a shoulder massage today is your special day," she was met with a collective "aww" from the elderly present.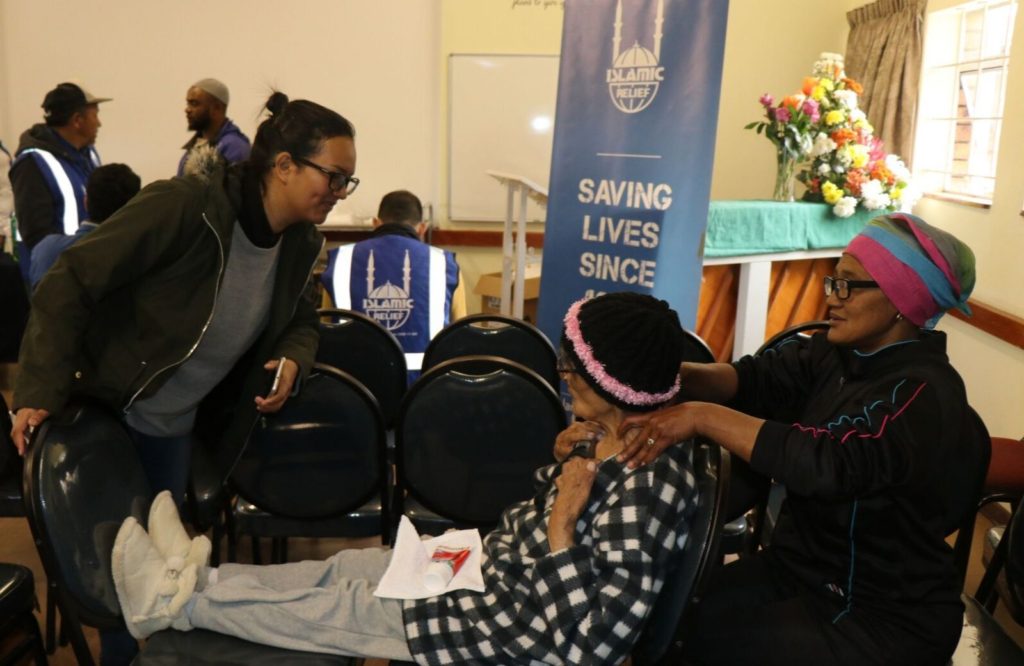 Describing the home director Reuben Kadalie said; "these residents are so close that you cannot forget them. When I see them, and when I look at my face in the morning I just see family".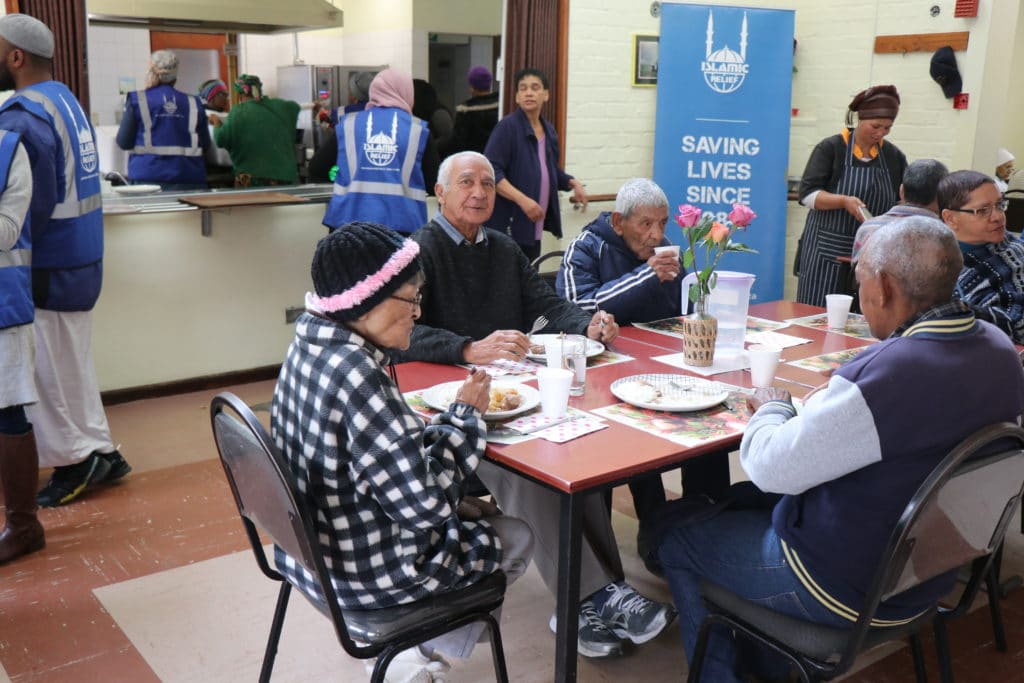 This sentiment was echoed by Islamic Relief events coordinator Taskeen Barday, "the moment we started engaging with the staff and residents we could see the peace and coexistence between everyone, there was just so much patience and kindness present" she said.
Shamela Williams, who has been working at the facility for 15 years shared a little about her experience saying, "When I first started working here I didn't know that I would be staying for so long, and I didn't believe that I could be a patient person but being here brought out the better side of me".
"The elders here are so sweet and they all have these different personalities and quirks, we've gotten to know each of them individually and when someone is feeling emotional or is quieter than usual we just pick it up," she added.

Milderd Wolmarans (79) said the day was made very memorable by the volunteers who came in. "We don't have the opportunity to get out often so it was a lovely reprieve from our daily routine" she said. "To meet new people and have a fun filled day with old friends was just heartwarming. We thank the volunteers for taking the time to visit us and for their kind gesture".
Islamic Relief South Africa is the local branch of a global charity network and has been providing emergency relief and sustainable solutions to long-existing problems in South Africa for 15 years. The organization is celebrating 15 years of changing lives this coming November. The anniversary will be commemorated through a series of unique, volunteer-driven programs taking place inter-provincially in Cape Town, Durban, and Johannesburg.