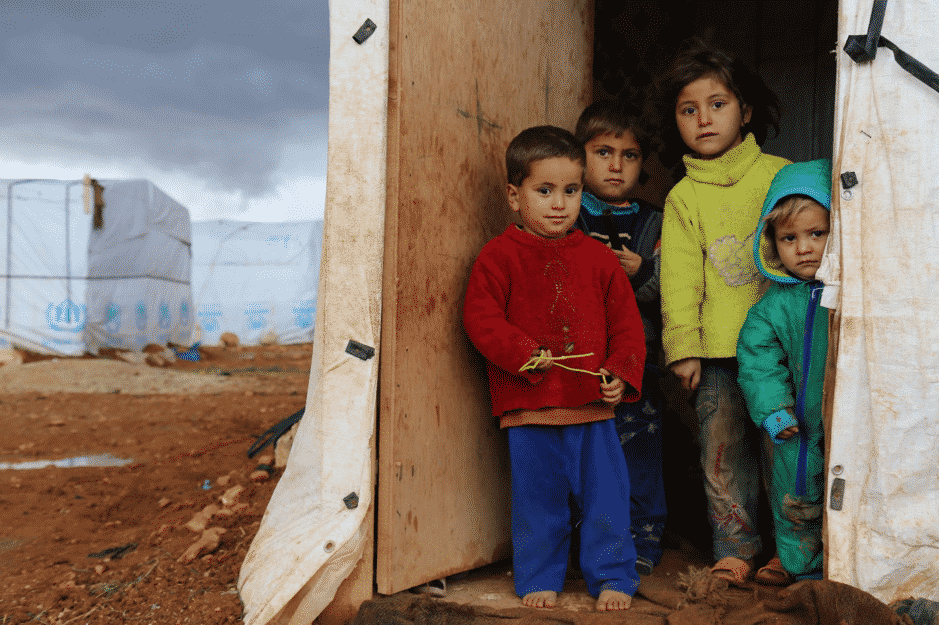 Today, June the 20th, marks World Refugee Day. On this day, we reflect upon the incredible courage of all the women, men and children who have left their countries because of war, violence and persecution. From Syria, Afghanistan, South Sudan and beyond, tens of millions of people have been forced to flee their home countries in search of safety and security.
In fact, a staggering 22.5 million people worldwide are living as refugees and that's not all. If we include the families stuck within their own land, unable to go home and unsure of their future, the numbers rise even higher. According to UNHCR, over 65 million people are displaced – either within their own country or in another land. This is the highest number on record.
There's never been a worse time to be a refugee. As a refugee, you'll often be living in overcrowded refugee camps with no safe water to drink and at risk of sexual violence. You may also find yourself living precariously in cities, without access to doctors and jobs due to your uncertain legal status. Whatever the setting, numbers are at an all-time high and the current resources available to assist and protect refugees are simply not enough.
The legal rights of refugees have been slowly chipped away, as several States in the global North have forgotten their obligations by resettling smaller numbers of people. However, at Islamic Relief, we're working across Africa and the MENA region to help make the world a better, fairer place for individuals and families who've been forced to flee their homes – often with nothing except the clothes on their backs.
Responding to the needs of refugees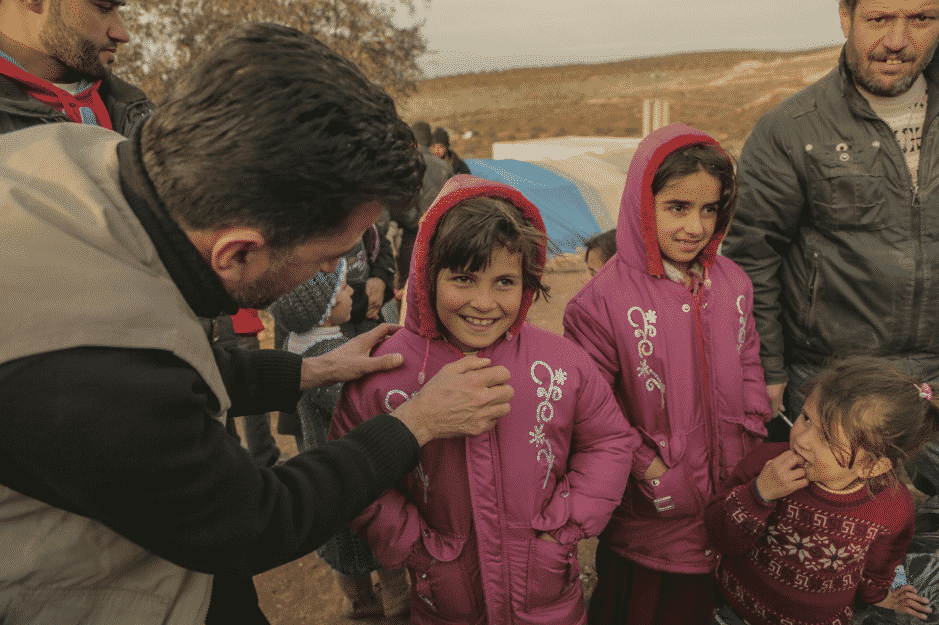 Between 2015 and 2017 Islamic Relief has supported over 1.3m refugees in 26 countries. We've provided both lifesaving assistance – food, medicine, shelter and clean water – and long-term support to refugees, by enabling refugee orphans to attend schools and women to enter employment.
In response to the Syrian crisis in particular, we've injected a whopping £239 million pounds into our overseas Syria programme, providing critical aid within Syria in areas such as Aleppo, Idlib and Homs and in neighbouring countries such as Jordan, Lebanon and Turkey.
We're on the ground responding to ensure that families can survive the cold winter, that children don't have to go hungry and that women can earn a livelihood and create a better future for themselves. But what are the decision-makers doing?
Time for Change: from policy to practice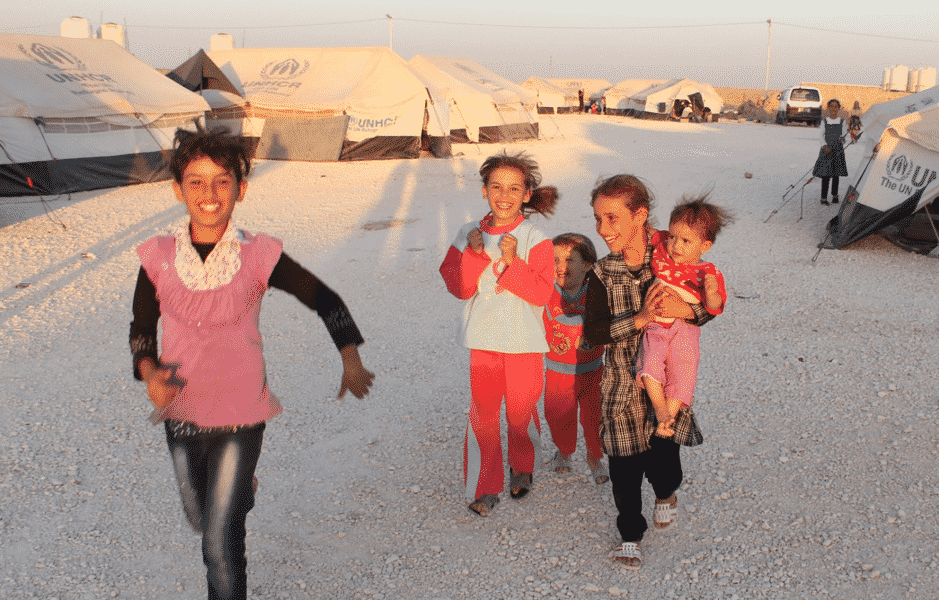 This year, the clock is ticking for the adoption of a Global Compact on Refugees, a political agreement in which world governments commit to share responsibility and resources to support refugees.
Developing countries host the majority of refugees yet they often lack adequate means to assist them. The Compact is aiming for a fair and predictable way to help those countries hosting refugees, whether it is through aid or resettlement mechanisms. The negotiations are underway at the United Nations, for an agreement by the end of the year.
This is a result of the first UN Summit on Refugees and Migrants, held in 2016, when 193 governments agreed to take action to support refugees and migrants, as well as ease the pressure on host countries but is this going to bring about change?
Islamic Relief is supportive of the Global Compact, as it can improve the lives of millions of refugees facing hardship, for example by giving them the chance to work. Yet we're going to remind world governments and the humanitarian sector of their obligations towards refugees and their dignity.
Justice and protection for everyone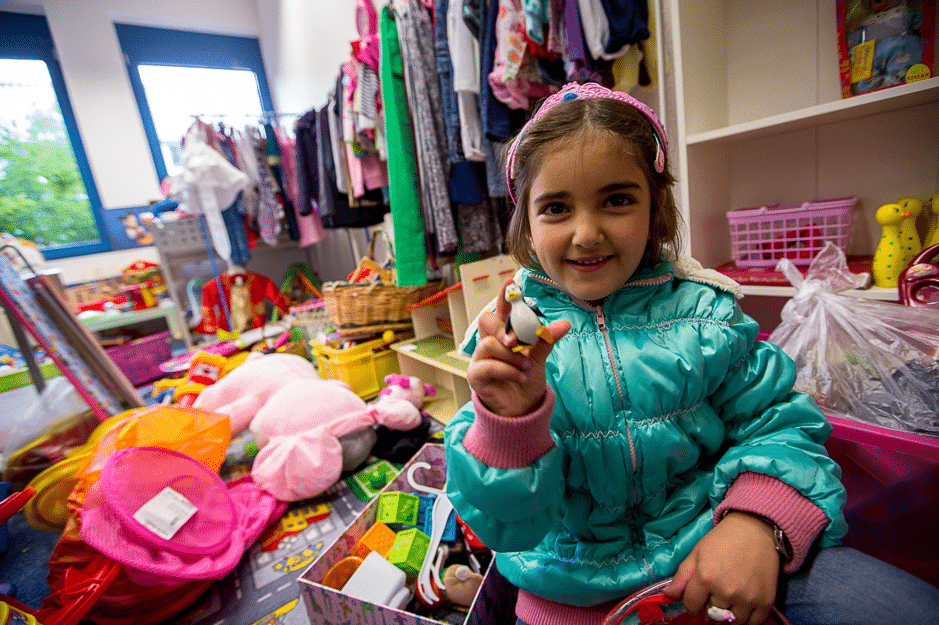 In our report on "The Needs for Justice and Protection for Refugees", we illustrate how the Compact should address gaps in refugee protection, including sexual and gender-based violence, access to services, lack of education and xenophobia. This is based on our frontline work across the globe, from Mali all the way to Lebanon.
We're also pushing for faith-inspired action, through local mosques and faith groups, to be endorsed by governments to welcome and resettle refugees. Local faith groups are among the first ones helping refugees integrate in their new surroundings and so it's crucial that the critical role they play is included in the welcoming and resettlement process.
Helping those in crisis, the displaced and the war-affected is a moral duty that we must all support. Islam – just as with all other faiths – teaches us to welcome the stranger, to help people in their time of need. Standard humanitarian responses however often neglect the importance of cultural, spiritual and social support that faith groups offer. Yet these groups can and do offer an immense aid to local and global communities and we should recognise, celebrate and build on that to ensure that we build the most inclusive, impactful and holistic response possible in response to the growing needs of the refugee community.
So today, we're calling on you to stand up for faith-inspired action with and for refugees. Share our message on social media, engage in the debate and call on decision-makers to allow refugees safe access to schools, shelter and jobs. We're all human and we all deserve a safe place to call home.
If you'd like to show your support for 22.5 million refugees, just sign the UNHCR petition here. 2 million people have already joined the global call for the rights and dignity of refugees to be respected, now it's your turn.