World Refugee Day 2014
The Qur'an commands us to welcome and provide for those forced to flee their homes – we aspire to be of those who "…show love for those who migrated to them for refuge and harbour no desire in their hearts for what has been given to them [the migrants]. They give them [the migrants] preference over themselves, even if they [the hosts] too are poor: those who are saved from their own souls' greed are truly successful." (59:9)
This World Refugee Day, read our new research paper on the rights of forced migrants in Islam, and take a tour of ten countries where Islamic Relief works to support refugees of conflict and natural disasters…
1. Afghanistan
Around 16,000 people fled their homes as flash floods and landslides swept northern Afghanistan in April. Islamic Relief has distributed food parcels, benefitting over 10,200 affected people and is working with the government and other organisations to provide transitional shelters to families that lost their homes.
2. Bosnia and Herzegovina
In Bosnia and Herzegovina, at least 100,000 people remain displaced – years after the devastating war in the 90s. Thousands lost everything once more in May. Floods and landslides destroyed or damaged an estimated 100,000 homes and rendered whole villages uninhabitable. It is thought that around 10,000 people are still unable to return home.
Islamic Relief has already reached over 41,000 people affected by the disaster, providing food and water as well as equipment such as flashlights, tools, and carts for removing debris. We also continue to provide essential psycho-social support for people still grappling with the legacy of war and displacement.
"Many people remain displaced and suffer from a chronic housing shortage, widespread loss of livelihoods, and the legacy of war. We help [vulnerable people] to resolve their trauma – so they can function successfully within their family, community, and workplace."

– Šemsa Ahmetspahić, Islamic Relief Bosnia's psychotherapist and project officer
3. The Philippines
More than seven months after a super typhoon destroyed over one million homes in the Philippines, hundreds of thousands of families remain displaced. Many are still living in makeshift shelters, or in evacuation centres set up at the height of the emergency.
Islamic Relief delivered vital emergency relief for those affected – including tents and shelter repair kits to provide families with protection from the elements. Today, we continue to support displaced families in the country.
Our most recent project has provided hundreds of families with new shelters, which incorporate features to reduce the impact of disasters. Roland, from Bantayan, told us: "now we have a house that is even better than the one we lost."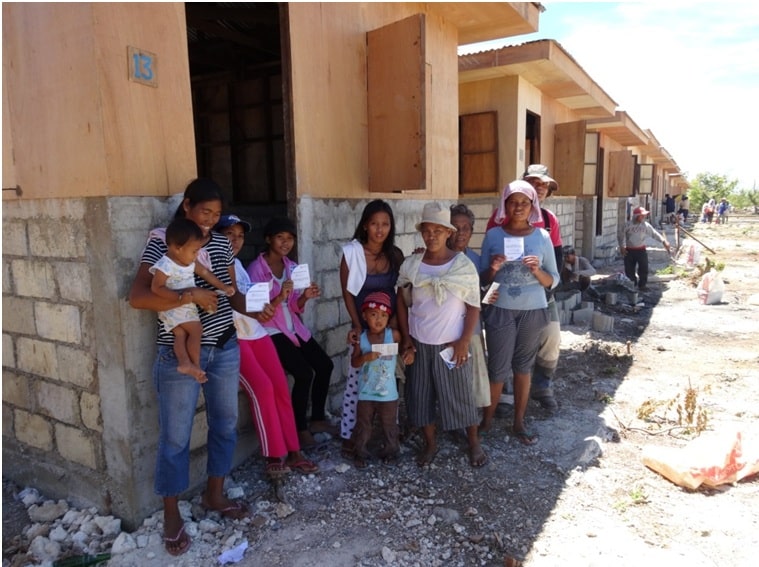 Families outside the new shelters in Unity Village, Sillon, Cebu.
4. Central African Republic (CAR)
Fighting between government forces and armed groups has forced one million people to flee their homes in the Central African Republic (CAR). Hundreds of thousands are seeking safety in neighbouring countries, with those that remain facing a deteriorating humanitarian situation.
Islamic Relief is supporting a project in Bangui, which is providing thousands of children with respite from the hostile environment through informal education and psychosocial activities.
We also work in nearby Chad to provide CAR refugees with essential assistance – including food, sleeping mats, and hygiene items.
5. Iraq
Iraq is facing its worst humanitarian crisis since 2006. Protracted conflict in Anbar has forced 500,000 people from their homes. Hundreds of thousands have fled armed groups elsewhere, and the Syrian conflict has seen around 225,000 refugees arriving in the country.
Islamic Relief Iraq has distributed food commodities, food parcels, clothing and hygiene kits benefiting tens of thousands of displaced people. The organisation continues to call for support for its emergency operations in Iraq.
6. Somalia
Daynile camp, on the outskirts of Mogadishu, is home to more than 10,800 people who were forced from their homes by conflict and drought.
Islamic Relief runs the camp's only health centre. We also provide an outreach service which has improved the skills of midwives and doctors in integrated antenatal and postnatal care, family planning and treatment of sexually transmitted infections. Maternal and child health teams have also received essential supplies.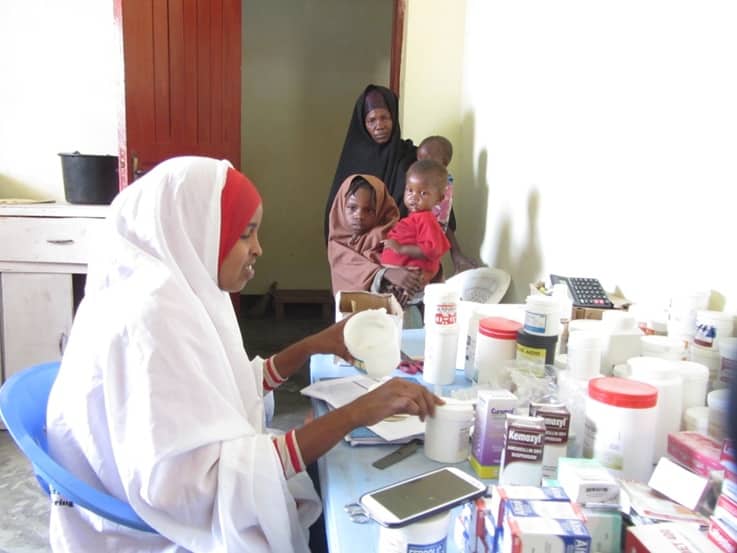 Medical care for displaced people at Daynile camp, Somalia
7. South Sudan
A violent six-month conflict has driven 1.3 million people from their homes in South Sudan. Up to 7.3 million are at risk of starvation.
Islamic Relief is providing vital assistance to thousands of people, including emergency shelter materials, clean water, sanitation, primary health care, hygiene kits and mosquito nets.
8. Sudan
In Darfur, the civil conflict that erupted in 2002 led to the displacement of millions of people. More than a decade later, there remain an estimated 1.7 million displaced people – many of whom have lived in camps for almost a decade.
In Kerinding II camp and Krenik, tensions arose between host and displaced communities, as they competed for scarce local resources such as water, grazing land and aid services.
As well as tackling the root causes of the tension, Islamic Relief gave communities the tools to live together peacefully. Reconciliation committees, training and workshops, brought people together to draw on traditional mechanisms to build peace and resolve conflict.
9. Syria
Syria's conflict is now the world's biggest humanitarian crisis.
More than 7.6 million people are internally displaced inside war-torn Syria. Many live in camps. Islamic Relief has been working in the country since 2012, and providing life-saving humanitarian assistance including food, water, shelter and medical aid.
Our operations in Syria include providing food and other aid to Palestinian refugees trapped in the besieged Yarmouk camp.
The conflict has triggered the gravest refugee crisis in a generation. Over 2.58 million Syrians have registered as refugees – mostly in nearby countries.
Islamic Relief's teams in Lebanon, Jordan, and Iraq, provide much-needed support for refugee families. Our programmes provide food, water, and other essential items such as mattresses and blankets. We help with cash-for-rent, provide medical treatment, enable children to enrol in schools, and deliver projects to improve child protection.
Suleiman Abouzid and his family speak to Islamic Relief at Kah camp, Syria
10. Yemen
A decade of conflict in Yemen has seen hundreds of thousands flee their homes, with many living in camps.
Islamic Relief manages two camps in Haradh town, on behalf of the UNHCR – providing essential facilities, food, water, shelter and protection.
The host communities around the camps also need help to cope with the pressure on scarce local resources and services. Islamic Relief brings displaced and settled communities together to resolve conflict.
Families that are able to return home are accessing opportunities through Islamic Relief's livelihoods project, which offers vocational training as well as assistance in setting up small livestock enterprises.
"Returning home was like getting a second chance of living. We were happy and sad all at once, because we had to restart our life from the very beginning."
– Abdulelah Abdo, Abyan, Yemen
To support our work with refugees of natural disaster and conflict around the world, please donate now to our Global Emergencies Fund. Donate before the end of Ramadan 2014, and alhamdulillah, we can double your donation with match funding from the UK Government!