Volunteers pull out all the stops for the Philippines
Since Typhoon Haiyan hit the Philippines just over three weeks ago, on 8th November 2013, Islamic Relief UK staff and volunteers have been working around the clock to raise life-saving funds for the 13 million people affected by the super-storm.
In spite of freezing weather and dark nights setting in early, our team of intrepid volunteers refused to stop shaking buckets, from train stations to football stadiums, city centres and supermarkets. In Slough, volunteers packed bags at the Tesco checkout, while at the other end of London, collections took place in King's Cross, Paddington, Euston and Liverpool St stations.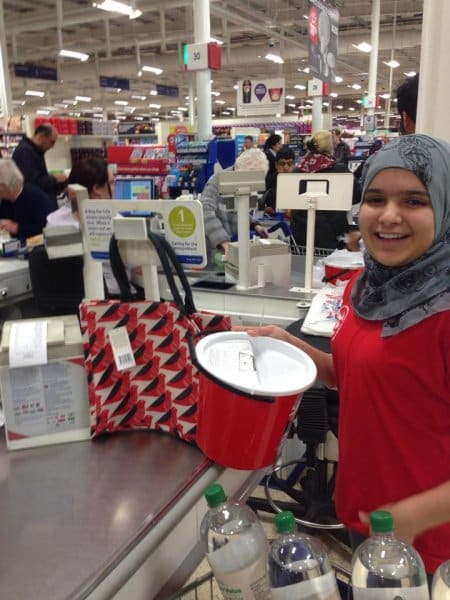 Packing bags to raise vital funds
The fundraising wasn't limited to bucket-shaking however – for those who preferred to do their fundraising indoors, there were bake sales, samosa stalls and netball matches to bring in those much-needed donations. In Scotland, students from Aberdeen and Dundee sold delicious cakes, while in Leicester, biryani brought in the pennies.
The appeal reached out to the entire Muslim community, from the devoted worshippers at Friday prayers – mosques across the country held collections, with £4,000 raised at Nuneaton Mosque alone – to young adrenaline-seekers. Ten volunteers from the north-west of England took a 160ft sponsored bungee jump, and in the north-east, a team of dedicated trekkers will be walking the Ingleton Falls Trail on 8th December, one month after the storm made landfall.
As a member of the Disasters Emergency Committee, Islamic Relief has helped to raise a staggering £69 million during its three-week appeal. National Volunteer Manager, Zaid al-Rawni, was the first British aid worker to return from the Philippines after helping to deliver vital food, water and shelter items to affected islands. He said, "the needs are enormous, but the fantastic support for the DEC appeal in the UK will make a huge dent in the cost of getting aid to those who need it most."
More images of the fantastic work carried out by our volunteers can be found on our Facebook page.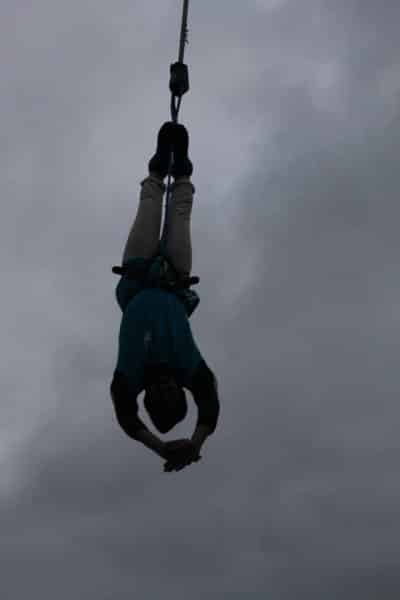 Going to great lengths – 160ft, to be precise – for the Philippines!