Our Smart Water Solutions: Excavating canals for year-round crops
"And We have sent down blessed rain from the sky and made grow thereby gardens and grain from the harvest" (Qur'an 50:9)
In Ramjannagar, Bangladesh, flooding is becoming more frequent and severe in the monsoon season as a result of climate change. Global warming is affecting the dry season too, bringing prolonged drought that reduces what people can earn from agriculture and fishing.
Until Islamic Relief responded to the situation, a combination of climate change and unavailability of water had left thousands of acres of agricultural land unsuitable for cultivation.
Local resident Khanjahan Ali explains: "The canal wasn't managed properly. As a result, it became degraded, losing its wetland characteristics and leaving the landless poor excluded from accessing its benefits."
Alhamdulillah, the local community worked with Islamic Relief to restore the degraded canal, bringing more land under irrigation and improving the incomes of poor families.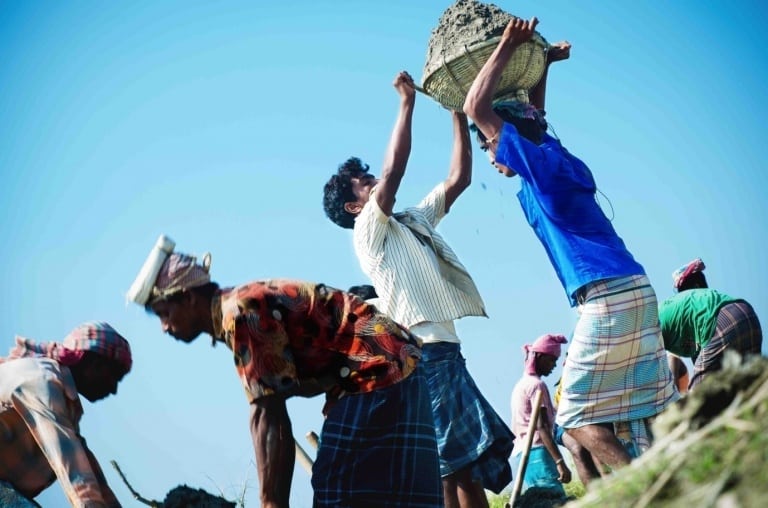 Around 2,400 acres of land has been brought under irrigation in the dry season, and can now be cultivated several times a year. And from previously growing only rice, the farmers now also grow chillis, tomatoes, potatoes, aubergines and cabbage.
There are many more canals like this in the coastal areas of Bangladesh that could be restored to benefit entire communities, helping them in the fight against climate change. Your donation to our Water for Life appeal means we can pull entire communities out of the cycle of poverty. By giving water, you can truly give life. Donate Now.