Palestine – I Had A Dream Series.
More than 15,000 homes were damaged or destroyed by the recent bombing, leaving behind thousands of traumatized and homeless young people. We demand that the crossings into Gaza are opened and construction material allowed in, for families to begin rebuilding their lives and have hope for their future.
CASE STUDY
My only wish is to live safely with my children in our house

Heba is a 34-year-old widow and mother of two children, Amir (12 years) and Nadim (10).
In the recent bombing of Gaza, I had to flee our house. My children and I were shivering from fear. We live on the roof, in a house consisting of two small rooms, the ceiling is made of metal sheets.
Thanks to Allah, we were able to run away from the house. When the bombing stopped, we went back to the house, I found the metal sheets had fallen from the intensity of the bombing. At that point I couldn't stand on my feet, I just sat on the ground.
I know if we had been at home, we would have lost our lives. The worst feeling is that you don't feel safe in your home because of the bombing, and we know that our house is not able to protect us.
Frankly, I always pray to Allah that war never happens again. My wish is that my children and I live in safety without fear.
My house needs to be fixed and completed, like the rest of the rooms in the house lack tiles, a roof and windows, as well as the kitchen and the bathroom.
I cannot complete the construction of my house on my own. I have been taking care of my children for eight years after my husband's death, and unfortunately, I do not have a job.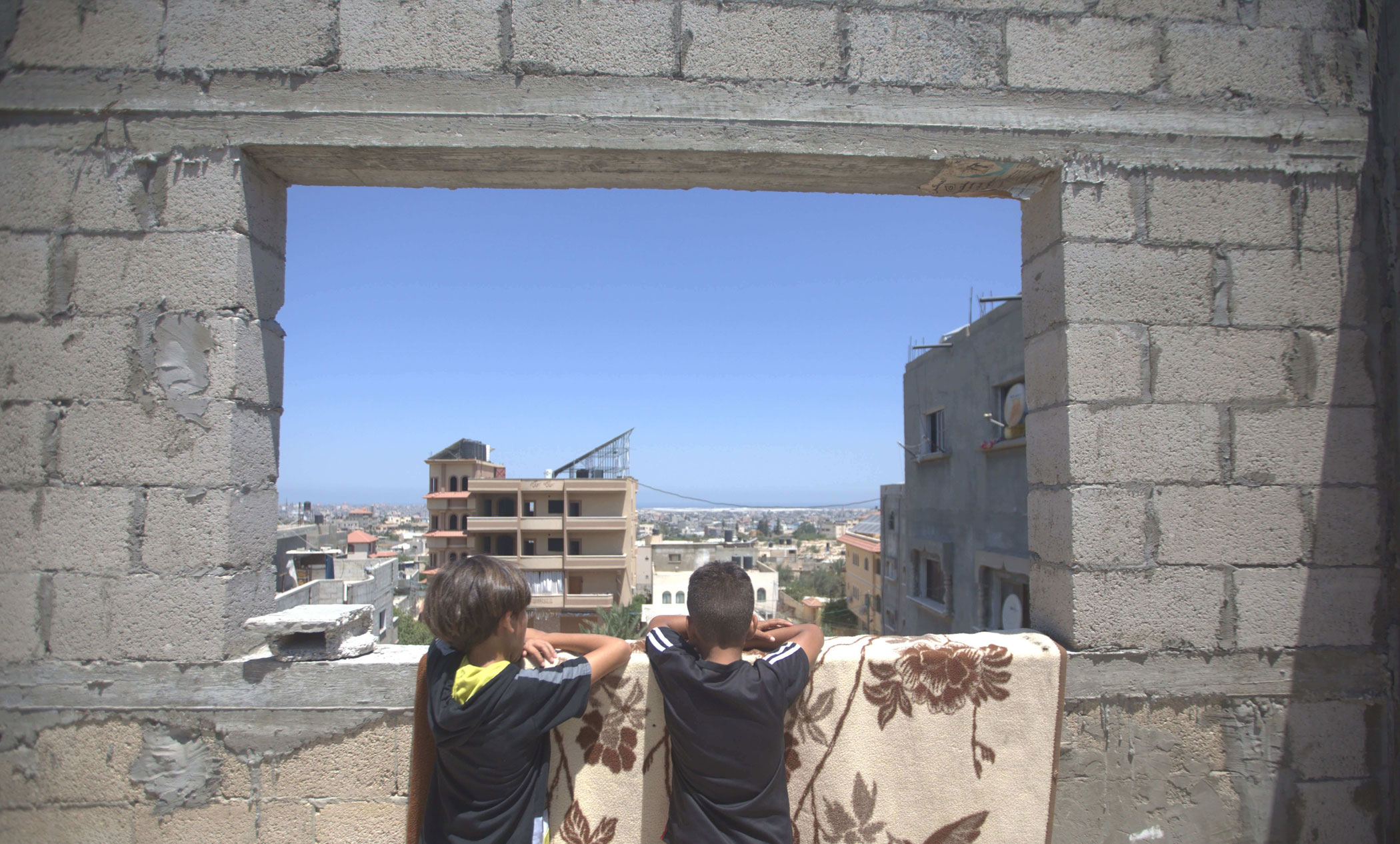 The metal sheets bring us extreme heat and this has affected my health. I suffer from allergies, and with the intense heat, I get fevers and headaches.
I hope in the future that my children will become educated, I will continue to take care of them and meet their needs to help build a good future for them.
I would like to fulfill the wishes of all my children, but when they ask me when our house will be completed, when will we have a separate room to sleep in, I don't know what to answer them, this makes me feel helpless.
I hope to find someone who will support me in achieving my dream and building my house, my shelter, and building the roof, shelter. I am tired of insects and rodents. I do not sleep at night from fear that one of my children may get hurt.