A four-year-old boy was shot and killed by crossfire outside his home in central Taiz on Thursday as clashes continued to rage in parts of the city.
Hashem was part of Islamic Relief's orphan sponsorship programme, with our teams supporting his mother and four siblings financially for almost a year to ensure that they could afford basics like food and medicine.
"Every day that violence continues to rage, more women, children and families in Yemen are paying the ultimate price," said Islamic Relief Yemen's Country Director Muhammed Zulqarnain Baloch.

"Enough is enough. Islamic Relief is calling on all sides to adhere to international humanitarian law which clearly protects civilians. Children, like four-year-old Hashem – who was killed just outside his home – are not a target. What has happened in Taiz is unacceptable, and it's bound to happen again if the violence does not stop. We demand that all parties to the conflict end the fighting and stop targeting civilians."

"Islamic Relief expresses our deepest sympathy for the family, and we will continue to support them during this difficult time. No family should have to experience pain like this, and no more innocent lives should be lost."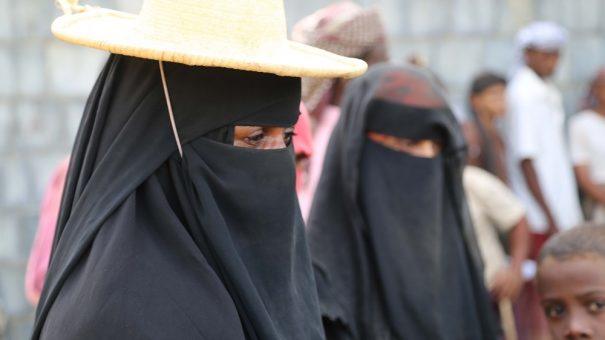 Hashem's killing comes just three days after a single mother of nine was also shot and killed during fighting in the city. Two of her children were already being supported by Islamic Relief as part of our orphan sponsorship programme and we are in the process of providing additional assistance to the surviving family members.
Fighting in the city of Taiz has escalated in recent weeks, although exact casualty figures have proven difficult to confirm.
Since the conflict escalated in 2015, thousands of civilians have been killed across Yemen. The Armed Conflict Location & Event Data Project (ACLED) estimates that between January 2016 and April 2019 approximately 7,000 civilians died violently as a result of the conflict.
Islamic Relief currently supports 3,600 children who have lost one of both of their parents in Yemen through IR's Orphan Sponsorship Programme.
"As the conflict has dragged on and on, the needs have grown. Many children have lost their lives or lost their loved ones and every day we are getting more requests from the ground to try and support children who have been robbed of one, or both parents, due to either violence or disease."

"This is a critical lifeline to people who have lost so much and helps to ensure families can buy basics like food and send their children to school, but much more needs to be done and there are tens of thousands more children who urgently need our help."
Islamic Relief has been working in Yemen for over 20 years. In 2018, we helped more than 2.5 million people across the country, providing food, water, medicine, shelter and other essential services like education.