Haroon Mota opens our new fair trade shop
On Tuesday 18th November 2014, Islamic Relief opened a one of a kind fair-trade charity shop in Waterloo, London. While our new shop may resemble an ordinary charity shop on the outside, the story is very different once you walk through those doors.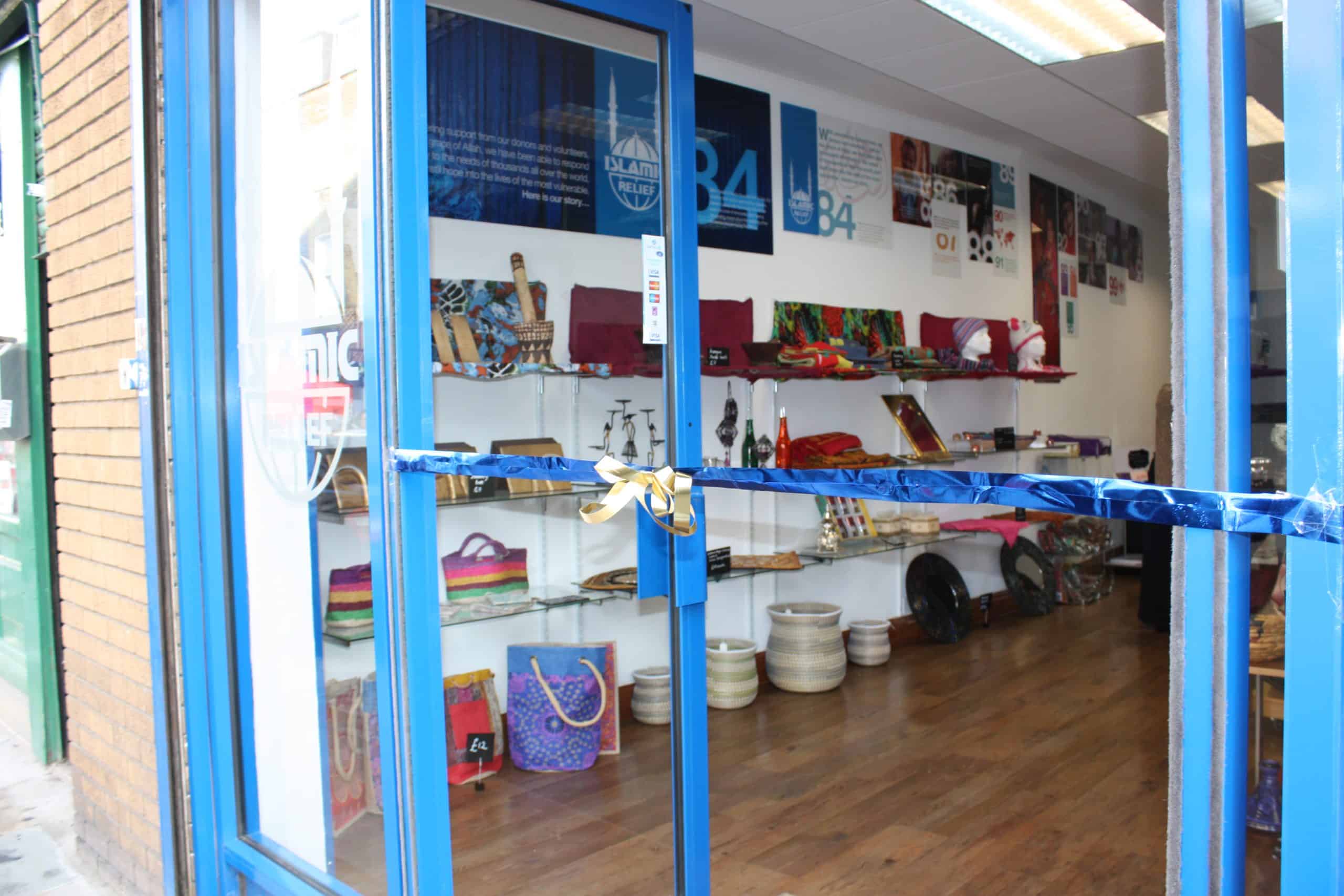 Our shelves are full of products made all over the world – Kenya, Bangladesh, Morocco, India and Pakistan to name just a few. A large number of these products are from those we work with in some of the poorest parts of the world. Using a loan or a skill taught by Islamic Relief, people are able to produce their own beautiful products and in turn earn a steady income for their families. In many cases, widows with children have been able to provide a better life for their children through the use of these loans and skills. Other products are bought from fair-trade certified organisations which ensure fair wages and good working conditions for all those involved with production. The profits from our shop will be re-invested back into our charity and be used to empower individuals and communities across the globe.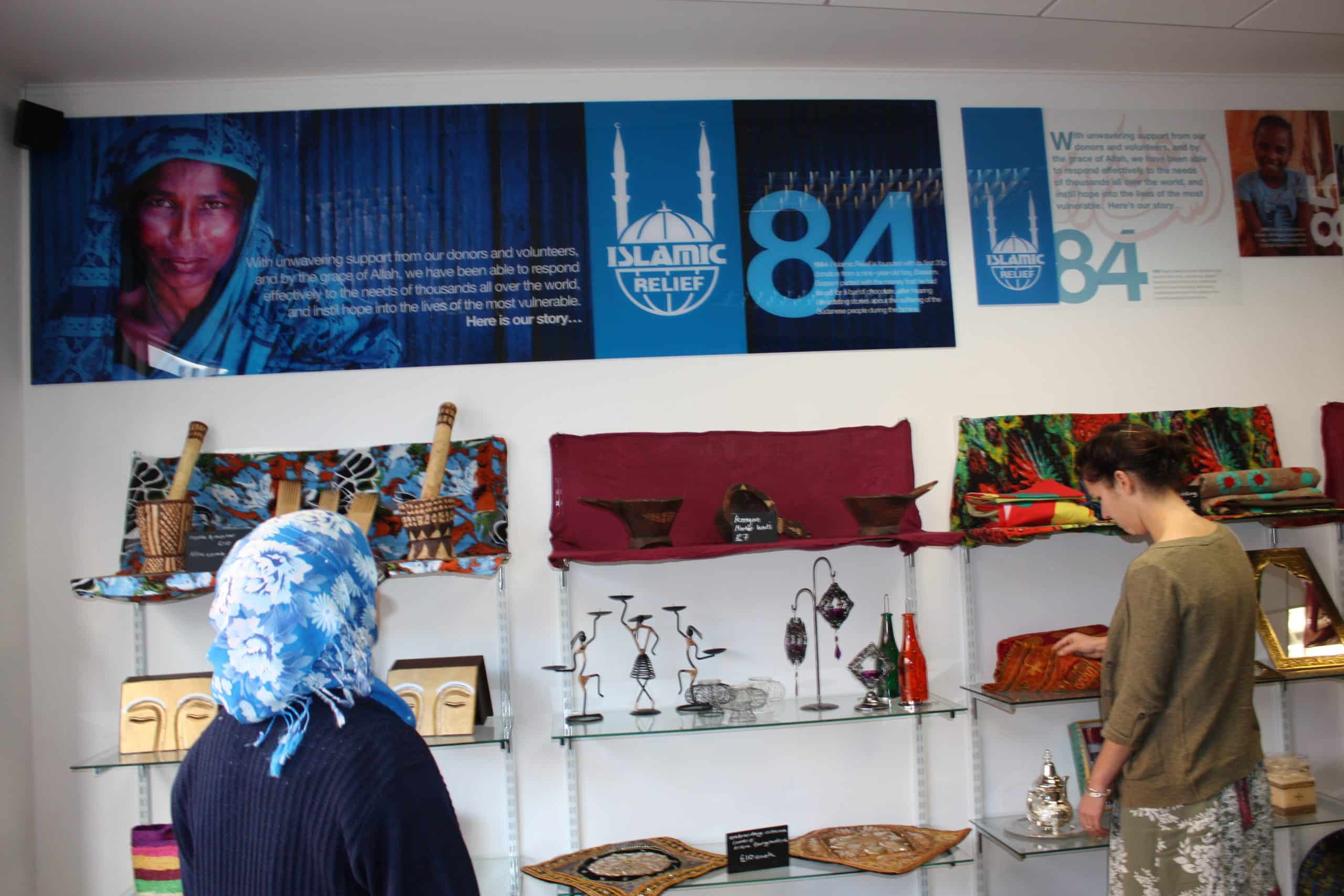 On Tuesday, staff and supporters gathered with balloons and party-poppers for the opening of this unique shop. Shop owner, Starzeus Mcghee, addressed the small crowd of people, talking about the importance of our work to help people become self-sufficient, and how excited he is to see the addition our shop will have to the community of Lower Marsh in Waterloo. To make it extra special, we were joined by our superstar volunteer, Haroon Mota, who cut a ribbon to officially mark the occasion. Islamic Relief staff decided to dig deep into their own pockets and offer a small gift to Haroon of £50, to spend in the shop as one of our first customers.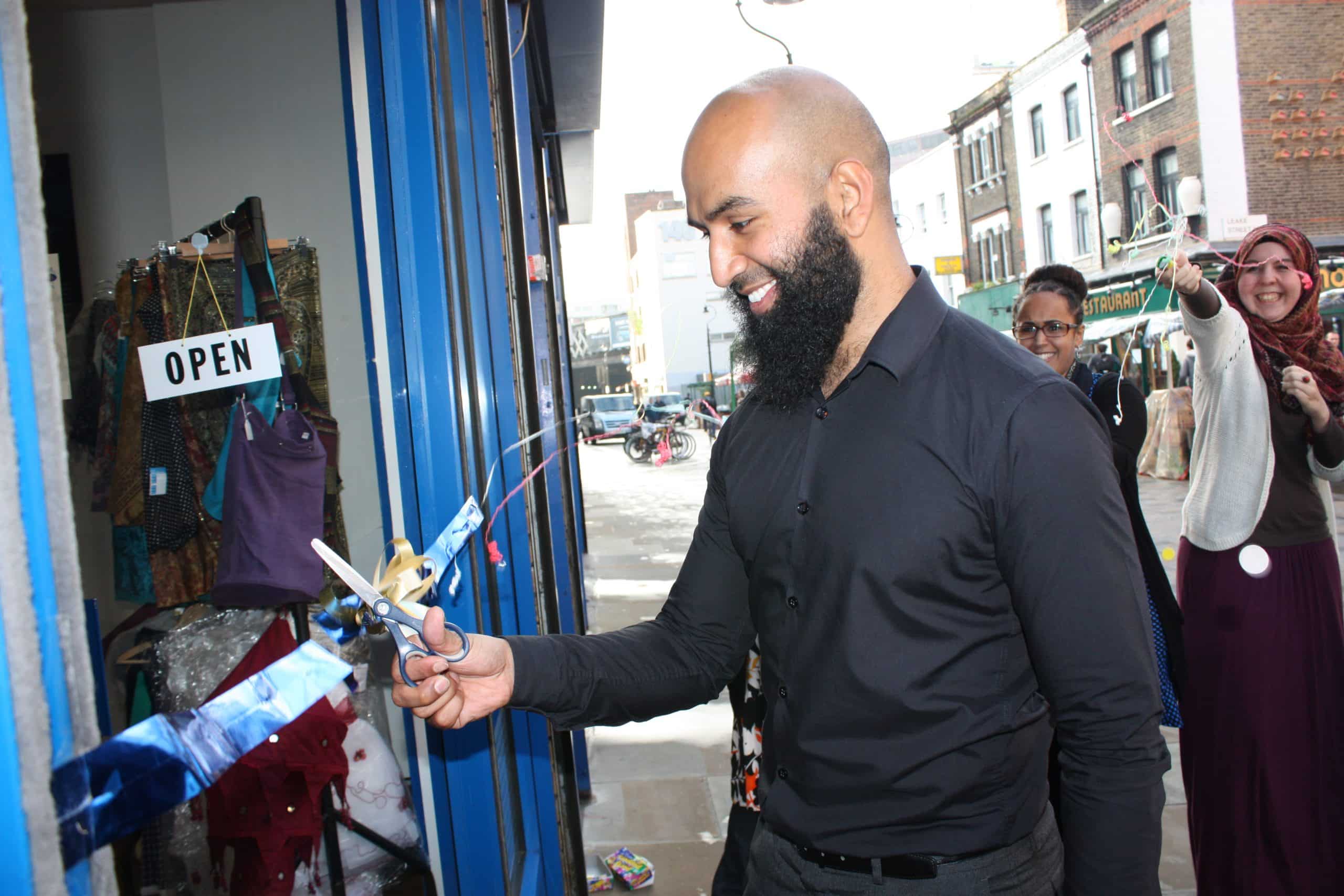 At times during his shopping expedition, Haroon found it a challenge to spend all the money, commenting on the reasonable prices of the items we have on offer. Eventually he found a number of items he thought would make great gifts for his younger sister and other family members.
At Islamic Relief, we are all very excited about the launch of our brand new shop. We hope that the success of the shop in London will enable us to support even more people with life-changing ventures in some of the neediest areas of the globe. We make duaa that together we can move one step closer to eradicating global poverty through ethical trading.  Click here to read a blog written by our shop manager, Starzeus Mcghee.