Don't let the politics of Syria hold the longings of her people hostage
It has been three winters since the uprising in Syria began, and more than six months since I last visited the country. The sweltering summer heat I experienced has given way to snow storms and biting cold winds.
But while the seasons and the landscape change in Syria, so much about the country's protracted conflict is unchanging and unrelenting. Thousands of people killed each month, atrocities on both sides, and thousands more fleeing the country as refugees. Millions living in limbo, some out of reach of humanitarian aid, when all they want is peace and a chance for normal life to resume.
The latest reports suggest that 11,000 people detained by the Assad regime during the conflict have been tortured and killed, while in one area of Damascus refugees are dying of hunger in the Yarmouk refugee camp, where 18,000 people have been under siege for seven months.
Significant amounts of aid are getting through, and it is saving lives. I've seen it for myself on visits to Lebanon, Jordan and the heart-breaking camps and makeshift hospitals of northern Syria. Islamic Relief is delivering food, shelter and medical supplies deep inside the country, and supporting hundreds of thousands of refugees in neighbouring countries too. We have assisted over 2.1 million Syrians since the conflict began.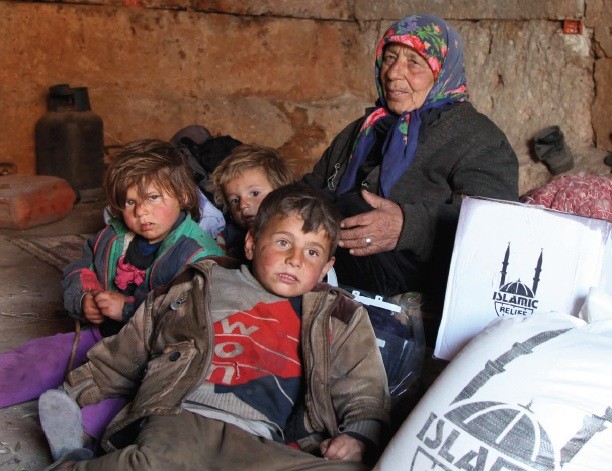 Today Justine Greening, Secretary of State for International Development, announced a grant of £2 million to support our work. It's money that will enable 3,500 Syrian refugee children in Jordan to go to school for the next two years, and help their families to keep a roof over their heads.
The funding is for two years because that's the minimum time it's likely to take to return Syrian refugees to something resembling normal life in Syria, even if there's a ceasefire tomorrow. To its credit, the UK Government has been in the forefront of thinking and planning ahead in the humanitarian response to this crisis, and has now committed over £600 million in aid.
Islamic Relief was present in Kuwait last week for an international donor conference at which the UK and other governments pledged an extra £1.5 billion in aid for  the Syrian people, testimony to the scale of the challenges posed by what the UN has described as the worst humanitarian crisis since the end of the Cold War.
We welcome the commitments made by all these nations, of course. We need to ensure at the very least that these pledges are met and that promises are not broken.
But we know that financial pledges alone will not be enough to piece back together lives and communities that have been ripped to shreds by this conflict. We also know that for each Syrian receiving help there is likely to be another beyond our reach – because of the fighting and because of the failure of international diplomacy to negotiate safe access for humanitarian aid in many places.
In some areas, like the Yarmouk camp in Damascus, people cannot receive even the most basic provisions of food, shelter and  medical aid. We owe it to them to keep pressing for humanitarian aid agencies to be allowed to reach those in need and do their life-saving work unimpeded.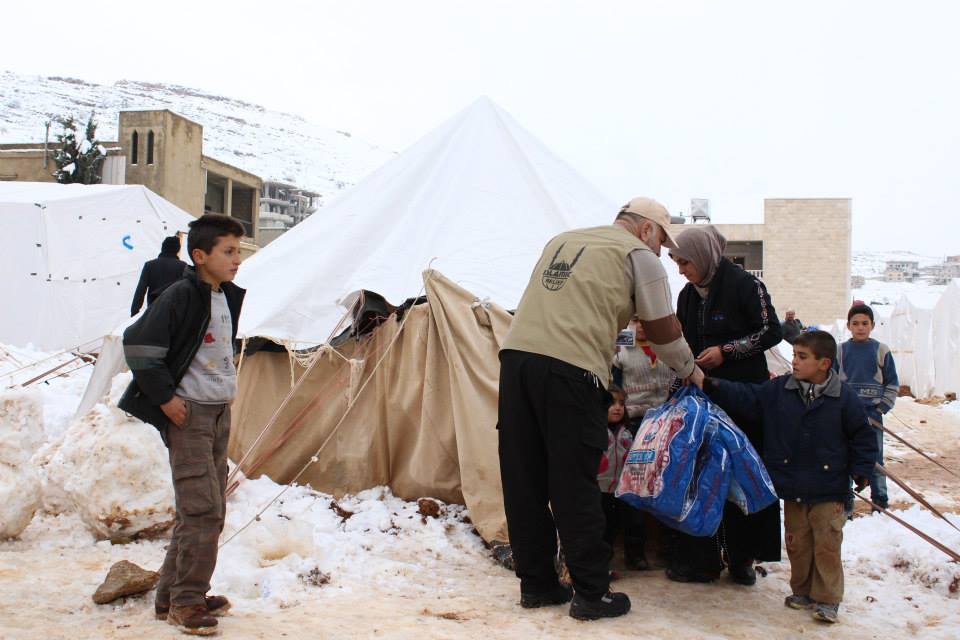 This is a doubly significant week for the Syrian people. Not only do we have a fresh injection of aid, but there is fresh impetus for peace with the beginning of the second round of talks aimed at bringing an end to the conflict. The UK Foreign Secretary, William Hague, is among those who will be present when the talks start in Geneva on January 22.
On the eve of the talks, Islamic Relief supporters have voiced the concerns of the British Muslim community by presenting a petition at 10 Downing Street. Signed by thousands online and through the efforts of volunteers collecting signatures at mosques and Islamic societies around the country, it urges the UK Government to press for peace at the Geneva talks and secure better, safer access for humanitarian aid.
Let us hope and pray that there is a real breakthrough this time – and that the politics of Syria are not allowed to hold the longings of her people hostage any longer.
Read Jehangir's blog at the Huffington Post UK, and follow him on Twitter: @jehangirmalik