This month marks the sixth anniversary of the Syrian conflict
On Monday 6th March, Islamic Relief UK had the privilege of hosting Saqib Babar, Head of Programmes at IR Syria.
Saqib has a wealth of  knowledge and experience in programming, and was able to share with us key insights from our relief projects in the country,
Here are some highlights from his presentation:
13.5 Million People in Need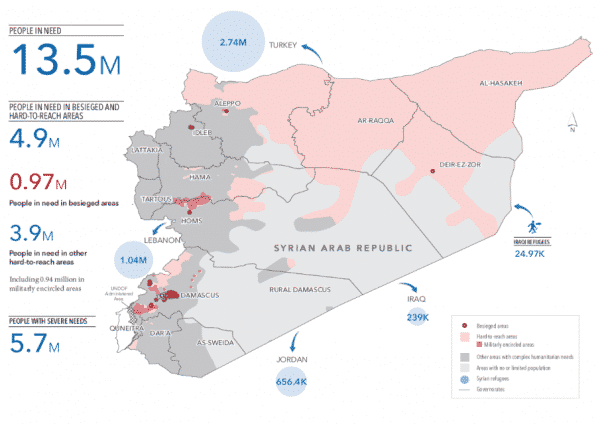 Despite international efforts to assist those affected by the Syrian conflict, 13.5 million people are still in need. Approximately 4.9 million are living in areas that are besieged or hard to reach, making our relief missions ever more difficult.
Almost 85% of the Syrian population is living below the poverty line, surviving on less than $2 a day.
There are 1.75 million children – 5% of the population – who are out of school and growing up without an education.
Since January 2016, over 150,000 people have been displaced every month. Most families that our teams assist have been displaced more than two times.
The Team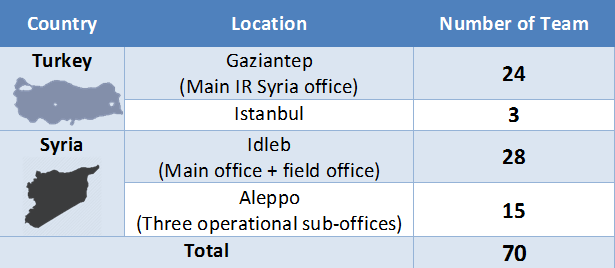 Islamic Relief Syria has  a multi-national team of over 70 members, who are coordinating our relief efforts within the country.
There are only a handful of NGOs, including Islamic Relief, that have their own staff working within Syria.
Our Response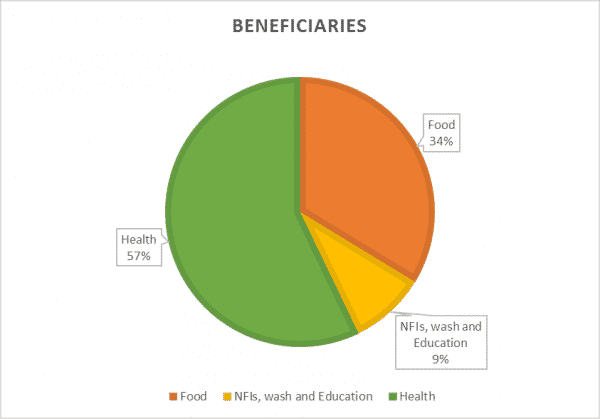 Since 2012, our teams have implemented 148 projects worth over £66 million. In 2016 alone, we were able to assist over 2.8 million people within Syria. Nearly 57 percent of our projects have been focused on healthcare, 34 percent on food and 9 percent in other areas such as water, sanitation, hygiene and education.
Challenges
There are various operational challenges, which have had an impact on our relief work and will continue to do so in the foreseeable future. These include:
Closure of key access routes i.e. Castello Road into Aleppo
A shifting front-line in the conflict
Targeting of humanitarian workers and facilities
Sporadic closure of border crossings
Obstructions to access by parties to the conflict
Islamic Relief has called on politicians to stop the killing, stop the power games and get serious about negotiating peace. We are calling for an immediate end to the hostilities to allow the distribution of humanitarian aid to those who need it most.