SNP and Labour MSPs welcome 'SubhanAllah' campaign
Two Glasgow MSPs – Sandra White from the Scottish National Party and Labour's Anas Sarwar –warmly welcomed Islamic Relief's 'SubhanAllah' campaign at our Scottish Welcoming Ramadan reception, held at the Glasgow City Chambers.
Sandra White, MSP for Glasgow Kelvin, praised the "fantastic" work of Islamic Relief and spoke of her pride that her home city has responded so generously to the plight of Syrian refugees. "Islamic Relief does a huge amount of admirable work in some of the most difficult and challenging areas and situations in the world, bringing hope and relief to innumerable people desperately in need," she told an audience of community and faith leaders and volunteers.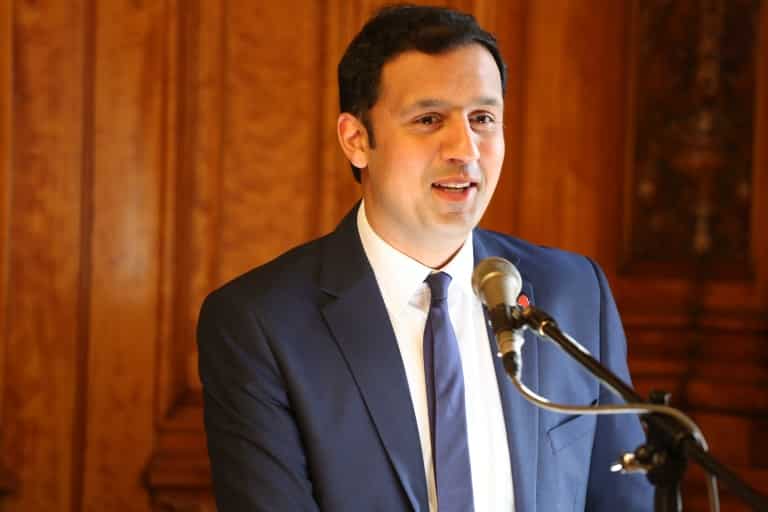 Anas Sarwar, MSP for the Glasgow region, said: "Visiting the Al-Shifa Hospital in Gaza with Islamic Relief was the most moving experience of my life. Islamic Relief is internationally renowned and respected across all faiths and aid agencies, and I wish them every success with this year's campaign."
The MSPs were speaking alongside Imran Madden, Islamic Relief's UK Director; Neil Mathers, Chair of the Disasters Emergency Committee (DEC) in Scotland; and Bailie Norman MacLeod, a local councillor in Glasgow. The event was hosted by Nadeem Baqir, our Community Fundraising and Volunteer Manager in Scotland; and Bailie Fairah-Thomas, representing Glasgow's Lord Provost.
Imran Madden highlighted the innovative ways in which Islamic Relief is meeting the challenges of poverty and climate change – such as floating vegetable gardens that protect vegetable crops during floods, and the Alternative Orphan Sponsorship Programme, which lifts orphans' families out of poverty by providing loans and training to help them earn a good income.
He also praised the generosity of Scottish donors, who donated over £200,000 to Islamic Relief during Ramadan 2015, and emphasised the importance of campaigning on issues such as refugees and maintaining foreign aid spending. "We want to pledge to you that we will continue to raise our voice," he said.
Neil Mathers described Islamic Relief as an "important" member of the DEC, a "can-do organisation" that delivers aid "quickly and effectively" and does "courageous" work in places such as Syria.