The strongest storm anywhere on the planet in 2018, Typhoon Mangkhut carried gusts of 200 mph before hitting Cagayan province in the early hours of Saturday morning.
With the winds and rains having receded, the reality of damage caused by Typhoon Mangkhut is only just becoming clear. More than 65 people have been killed, dozens of people are missing, thousands left homeless and acres of farmland are now submerged under water.
The UN estimates that a staggering 550,000 families require humanitarian assistance with millions more at risk of being affected by flooding.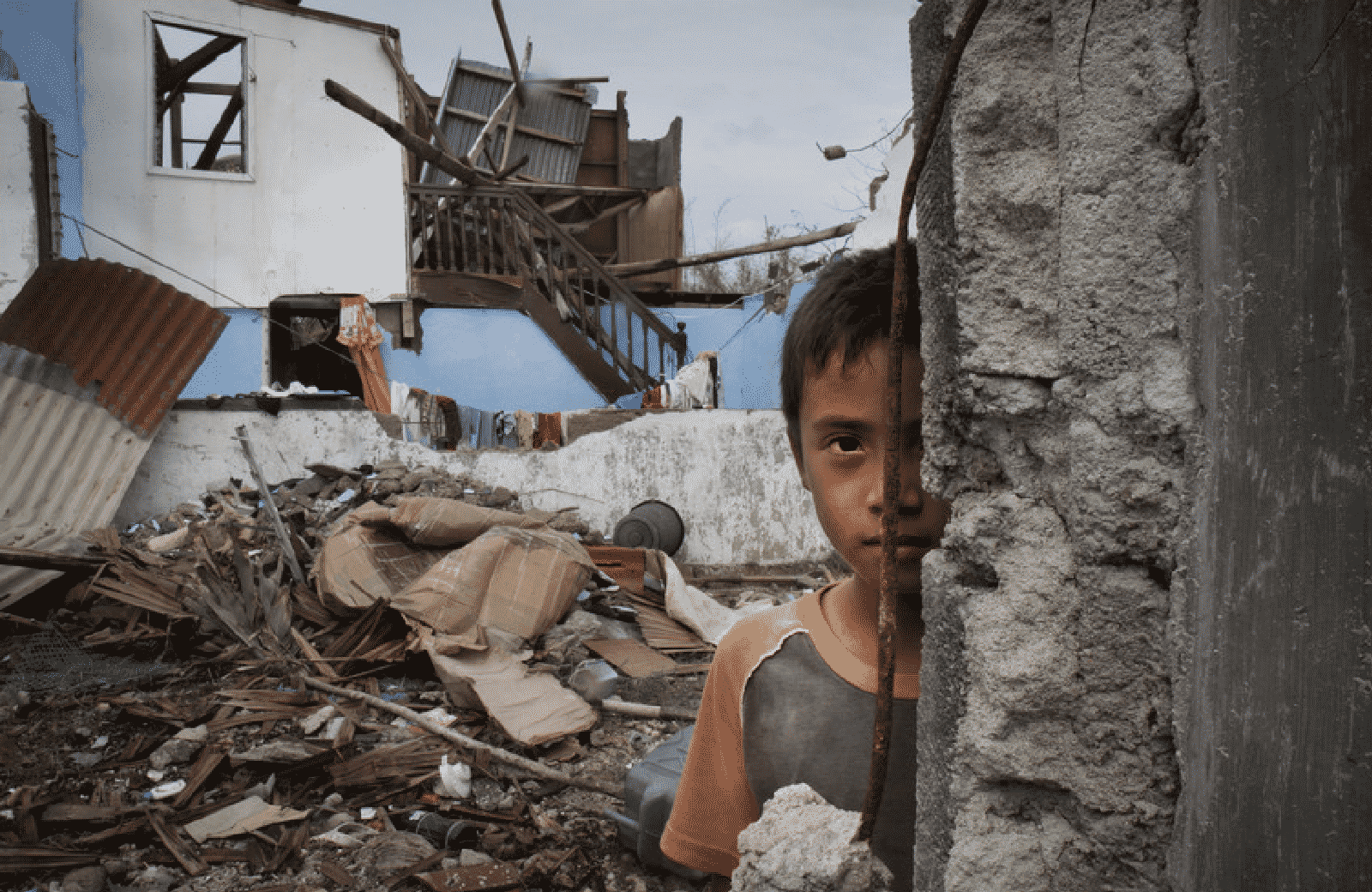 With over 8.5 million people across The Philippines already living on less than $1.90 (£1.40) a day, millions of locals are in crisis and unsure of their future. It's predicted that communities will take years to recover from the devastation after being hit by previous storms just two years ago:
"People have lost their homes, their crops and in extreme cases their loved ones. What makes it worse is that families here had only just started recovering from Typhoon Haima, another Cat 5 storm, which wreaked havoc here two years ago – and now they are back to square one."
Our team is on the ground assessing the damage in the Cagayan and Cordillera Region where isolated communities have been the hardest hit, with poorly built homes totally crumbling in the face of winds raging at more than 150-mile-per-hour.
Fears are especially high for those living in rural areas, as roads are still blocked due to landslides and flooding. We're on the ground monitoring the situation to ensure we can provide the best care to communities in need in close coordination with other aid agencies, the UN, and the government.