Displaced and distressed
"I came with my husband and my children; we were all together. Two of my children and my husband died in this camp."
Fleeing Helmand Province with her family, Lailoma Mohammad never imagined that three short years later, she would be where she is today: a widow living alone in a refugee camp in Kabul, with just one of her three children surviving.
Painful losses
In the winter of 2011, Lailoma and her husband lost three-year-old Khan Mohammad to pneumonia – and just a year later, barely over the heartbreak, one-year-old Ram Bibi was killed by the same illness. "They were always feeling cold as we didn't have firewood in the house. My poor husband was hard-working, but he couldn't make any income to support the family."
When her husband died of cancer last November, aged just 50, Lailoma was finally left to raise one-year-old Esa Khan alone. "He also has pneumonia, but I don't have the money to go for treatment."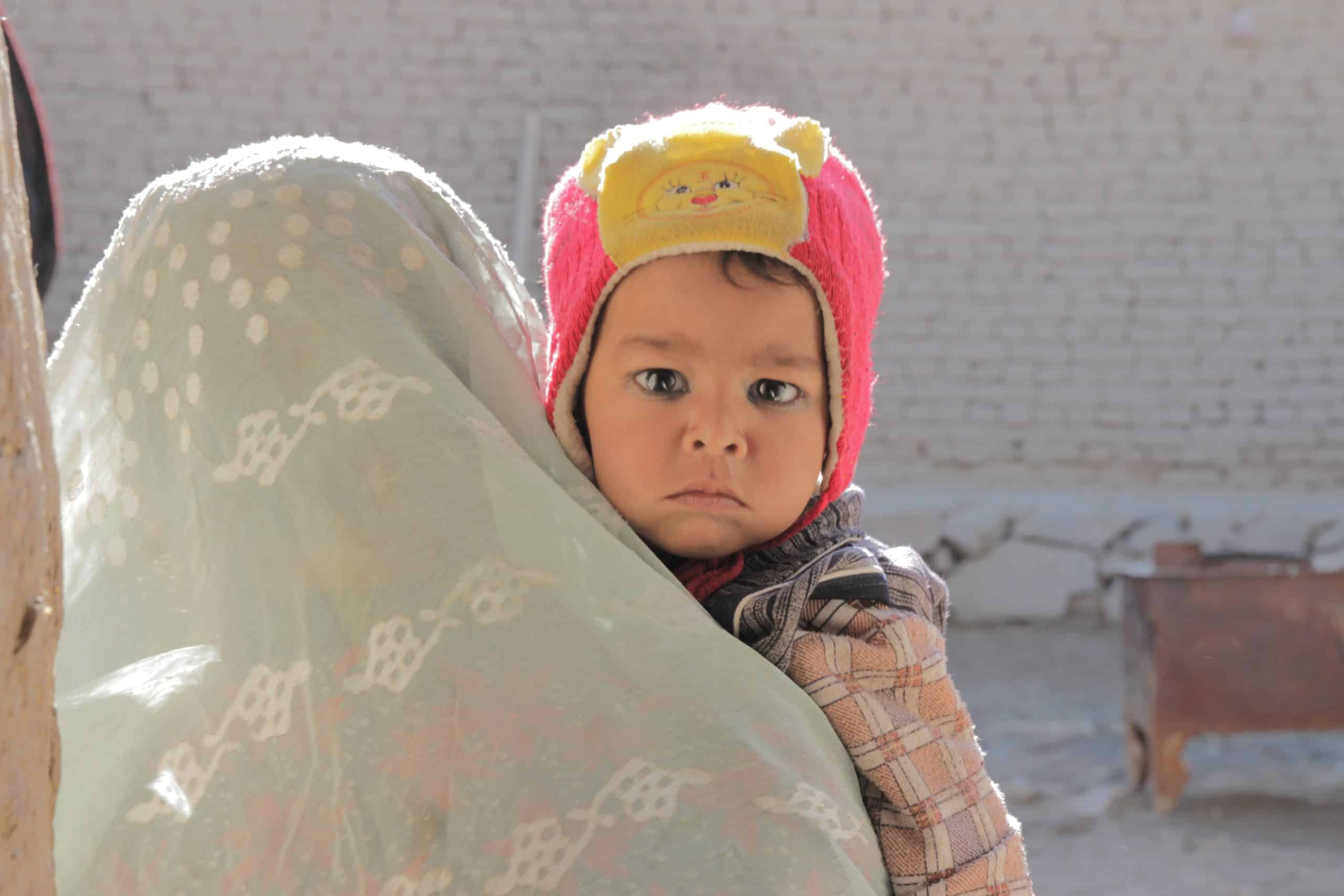 Talking about life in Helmand, Lailoma says "there was on-going war there. War, and nothing else – they would kill my kids, or our men would be put in jail. Life was bad, there was no food there, nothing…we were hungry and thirsty, so we came here to get some support."
Basic conditions
Like more than 50,000 people in the 53 camps around Kabul, Lailoma hoped for a safer life by fleeing her home in Afghanistan – but conditions in the camps are extremely basic.
In Nasaji Bagramy camp, where Esa Khan and his mother live, toilets are just a hole in the ground. A local woman built water pumps for the camp with the money she had saved to go on Hajj (pilgrimage) – but sadly, the water they provide isn't clean, so residents have to buy water from a passing tanker. It costs five Afghanis for 20 litres, so the refugees find ways to earn money. Some send their children to beg or collect cardboard and plastic from rubbish heaps to sell. Some of the more fortunate men take the scarce daily wage labourer jobs available in the area, while women do embroidery or raise livestock to sell, like goats and quails.
Since her husband passed away, Lailoma has suffered both from grief and poverty. "I miss him. I've been feeling bad since his death; my hands and legs sometimes feel numb and what I eat disturbs my stomach. I can't feel the taste of what I eat."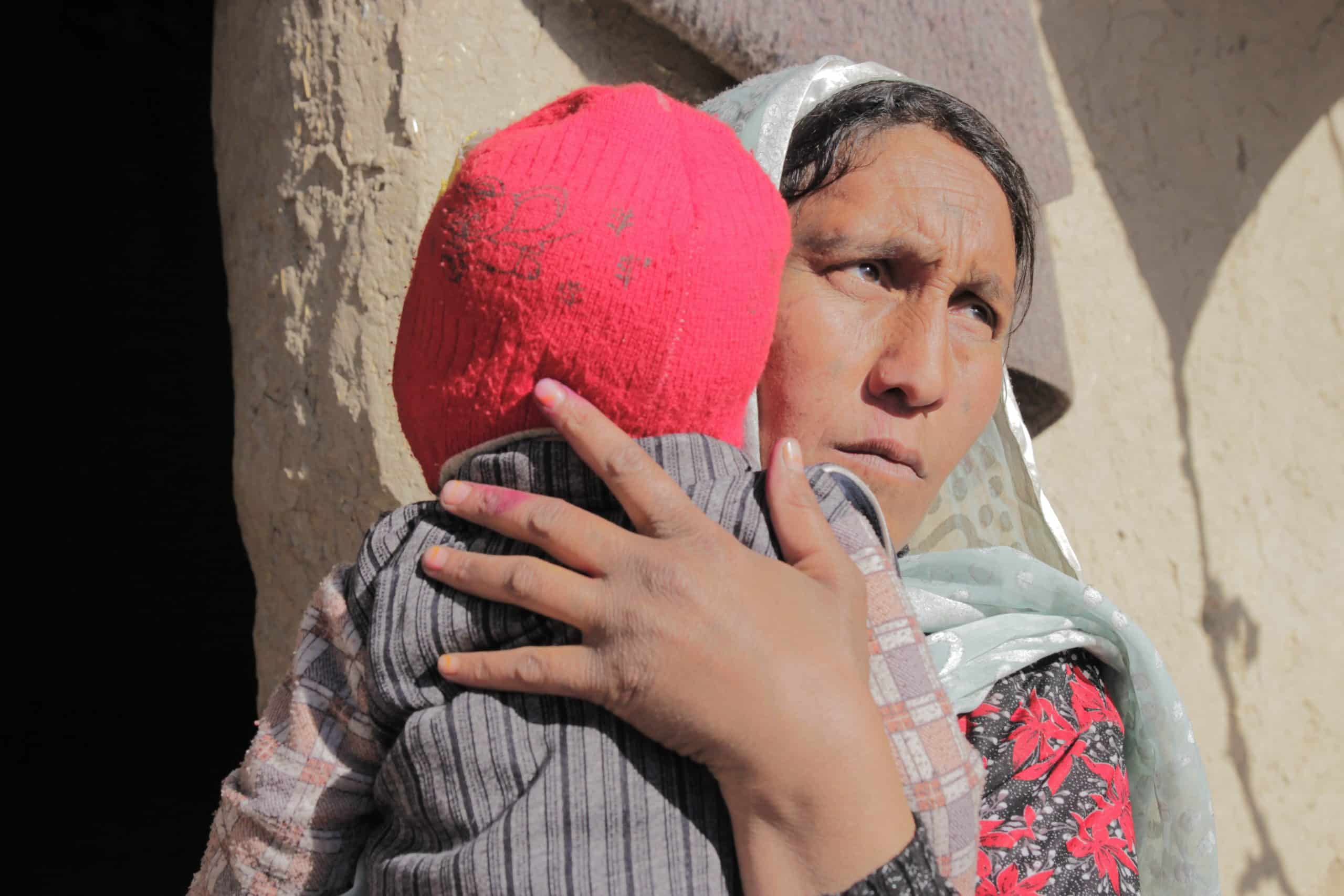 The need for support
We are doing all we can to support refugees around Kabul, they are displaced and distressed. In 23 of the 53 camps, Islamic Relief provides fuel during the winter to protect vulnerable families from sub-zero temperatures, and we also supply food, including parcels during Ramadan and Qurbani (sacrifice) meat during Eid al-Adha. Lailoma has received rice from us before, which helped her keep her family going in desperate times.
However, the needs are huge and ongoing, and we can't support everyone. Wali Khan, 40, used to work as a farmer, and is now the head of the camp, having arrived in Nasaji Bagramy four years ago. "Our biggest problem is shelter – we want the government to give us better shelters," he says. "Secondly, we're short of food."
There are estimated to be over 600,000 internally displaced people (IDPs) in Afghanistan, many of whom have fled from rural areas to seek safety in cities, and the government only recently took responsibility for protecting them and integrating them into their new home areas. However, the sheer number of people in need means that the process will be long and slow. Neighbouring countries like Pakistan are pushing Afghanistan to repatriate the refugees they are hosting – Pakistan alone is home to 1.6 million Afghans. However our latest report, Afghanistan in Limbo, suggests that the impoverished nation, already struggling to deal with its internal refugees, is poorly equipped to reabsorb hundreds of thousands more.
International aid to Afghanistan has already dropped by around 40% in the last two years. If it continues to fall after the troops' withdrawal this year, thousands of families like Lailoma's will fall into even more desperate poverty, with no way to escape the refugee camps and rebuild their lives.
Sign our petition NOW and tell PM David Cameron: Don't Abandon Afghanistan.