"The legacy of conflict is slowly killing us" – Gaza
Written by Salah Tayeh, Head of Programmes for Islamic Relief Palestine
The conflict in Gaza escalated severely last July. This time last year, we felt that Gaza had been plunged into the worst humanitarian disaster we had ever experienced. All living things suffered in the fighting. Even the dead could not be buried.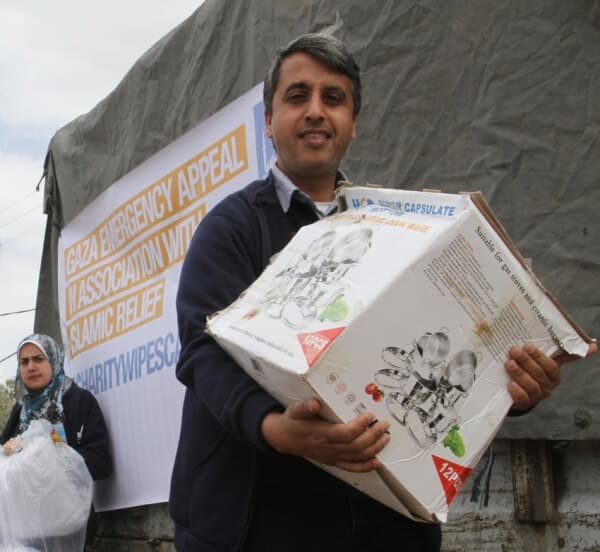 All facets of life were damaged: houses, health, water and electricity facilities. Livelihoods – especially those dependent upon fishing and farming – were shattered. Movement and connections with the outside world became restricted. Trauma was added to trauma, and – as other humanitarian crises elsewhere in the world fought for international attention – many Gazans felt forgotten.
Two months later, a ceasefire had held and the conflict ended. Around 1.82 million people began the enormous task of facing all they had lost and trying to put their lives together again. We hoped for positive change, whilst the rest of the world moved on.
In the Gaza Strip, over 80 per cent of the population depend on aid. A variety of vulnerable groups are severely affected by the current situation. These include internally displaced people (IDPs), unemployed laborers, poor farmers, food-insecure families, female-headed households, unemployed youth, and people with disabilities.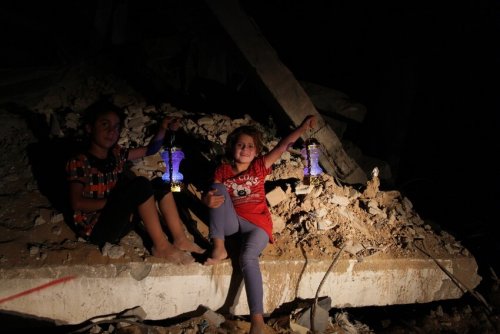 The suffering continues
One year later, the legacy of the fighting and the continued blockade is slowly killing us. The health system remains on the verge of collapse. Essential medicines and medical disposables are in short supply, so too is expertise and manpower. People sleep on the floor of overcrowded hospitals. Patients die whilst waiting for treatment outside Gaza, unable to leave due to crossing closures.
Families that had their homes destroyed in 2014 are living in tents amid the rubble of their homes. Breadwinners have been killed or disabled, livelihoods are in tatters – plunging whole families into ever- deepening poverty. Gaza has a largely young population, but children and young people are struggling to see a way toward a brighter future.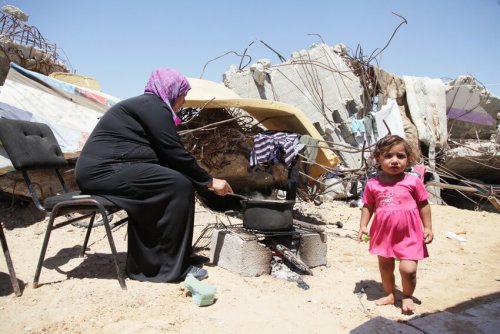 Islamic Relief was on the ground throughout the conflict, providing lifesaving humanitarian aid via our Gaza office. In the year since, we have worked hard to help conflict-affected families to meet their immediate needs and rebuild their lives – but so much more is needed.
We have provided 60 families with temporary shelters, but about 17,500 remain displaced. About 500,000 people need clothing: we have given out clothing parcels benefitting only 5,000 individuals. In a place in which 70,000 families are thought to be food-insecure, just 8,000 have received an Islamic Relief food packages.
Though we are providing 20,000 children with psychosocial support, it is thought that about 370,000 children may have post-traumatic stress disorder (PTSD). Islamic Relief is also repairing and improving 20 kindergartens – in total, 120 were damaged in the fighting.
We have also recently launched an ambitious project, 'Social Safety Net'. This aims to support and protect the dignity of the most vulnerable groups in Gaza – particularly the poorest families – by providing much-needed food, essential items, medicines, and children's educational kits.
***
Donate to our Rebuilding Gaza appeal today, and we can DOUBLE your donations!