Spreading joy in Ramadan
Islamic Relief is feeding thousands of mouths across the world with their Ramadan food parcels. Below are some of the people who have benefitted from these packages.
Samsudeen Basheer works in a bakery in Ilanthamottai village, Sri Lanka. His salary is not enough to provide for everyone in his household – his three children, wife, mother-in-law and grandmother.
 "I've been working in a bakery since my early 20s," said Samsudeen, 33, when we met him last year. "My earnings are not enough to meet routine expenses.
At Ramadan, the pressure ratchets up for Samsudeen as he faces the additional expenses of the blessed month and Eid festivities. It made it hard for him to observe fasting and prayer, and spend time with his family.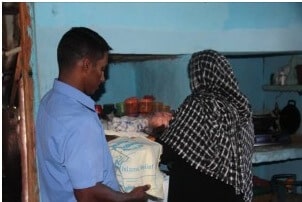 Samsudeen was one of over 25,000 poor people in Sri Lanka to benefit from Ramadan foodpack distributed by Islamic Relief. The parcel contained rice, lentils, wheat, powdered milk, sugar and dates. It helped his family when food prices rose during the holy month, and brought his community together.
"The food pack is enough for the month. It has relieved our hardship to a great extent and protected us [from having to borrow] money. We could see the blessings of God through this food distribution, which has brought happiness."
——————————————————————————————————
Inak Sltah lives with her grandson in a village in East Lombok, Indonesia.
"Even at the age of 70, I have to work to make ends meet," said Inak when we met her last year in Dasan Tereng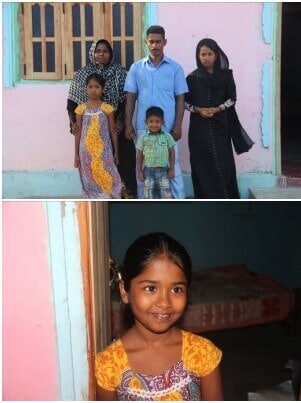 village. "I get food from members of the community for the work I do at their homes. I get water from the mosque."
It is even harder for Inak to feed herself and her grandson, Fajri, at Ramadan, she told us.
Inak became one of more than 18,900 people to benefit from family food parcels distributed by Islamic Relief in Indonesia. The Ramadan foodpacks contained essential staples such as flour, rice, cooking oil, noodles, canned milk and tea.
"Alhamdulliah, me and the community here are very happy. We do not have to buy food for the rest of the holy month. This also means that I can rest for a few days. I can save my money and spend on other things I need, and [I can] buy more rice. Thank you so much."
———————————————————–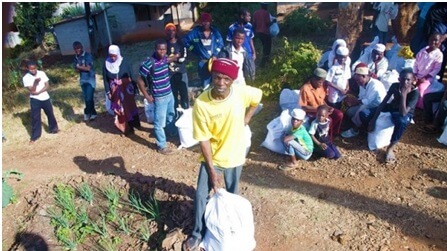 When we met Ibrahim, father-of-three last year, he told us that – like many refugees in his community – he has no income. His family depends on what Ibrahim grows on his small homestead garden, and occasional humanitarian aid.
"It is difficult to get food," said Ibrahim, 52. "We eat what we have in the garden. When my children get sick there is nothing we can do. It affects my children in school. They don't do well."
Ibrahim's family became one of 1,700 poor households in Zimbabwe to receive an Islamic Relief food parcel. Packed with essential items such as rice, flour, salt and cooking oil, it also contained treats like peanut butter and biscuits – and a bar of soap.
"I am very happy with the food parcel! It will give us much more [variety]. We know that we will not go to sleep hungry. This food will last us for the whole month. Everyone in the community appreciates what Islamic Relief has given us. We thank the donors for the food for Ramadan."