#Running4Gaza – Part V
Part I | Part II | Part III | Part IV
Oct 26th – Leicester Half Marathon (13.1 miles)
Finally, it's all over; 65.5 miles of tough marathon running, along with the hundreds of miles I had to run in training. The final stretch was at the Leicester Half Marathon on Sunday, and it felt so good being able to run, knowing that my £5000 target had already been reached. I was joined by 3 of my friends from Coventry who had signed up to run and support the cause too, so off we went for the 13.1 miles.
I put in a solid shift for the first 10 miles but felt rather tired and fatigued thereafter daunted at the prospect of reaching the 12 mile mark, where the uphill struggle starts. This hill is never ending, a whole mile which drains every remaining bit of energy from you. I kept on going with the cheers of the crowd, encouraging me not to give up. I soon had the finish line in sight and I sprinted to the end with relief, delight and a huge sense of accomplishment; Alhamdulillah!!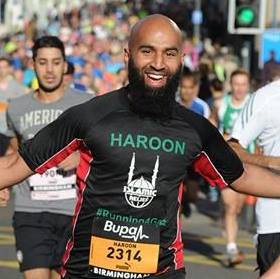 Gasping for air, and hobbling on, I saw a crowd of blue ahead of me, and to my surprise, I noticed it was the Islamic Relief Leicester Volunteer Team who had turned up to support me. Also my good friend Guz Khan and family were there too, and it really made my day meeting them at the finish line. Not too long thereafter, my friends made it through to the finish line too.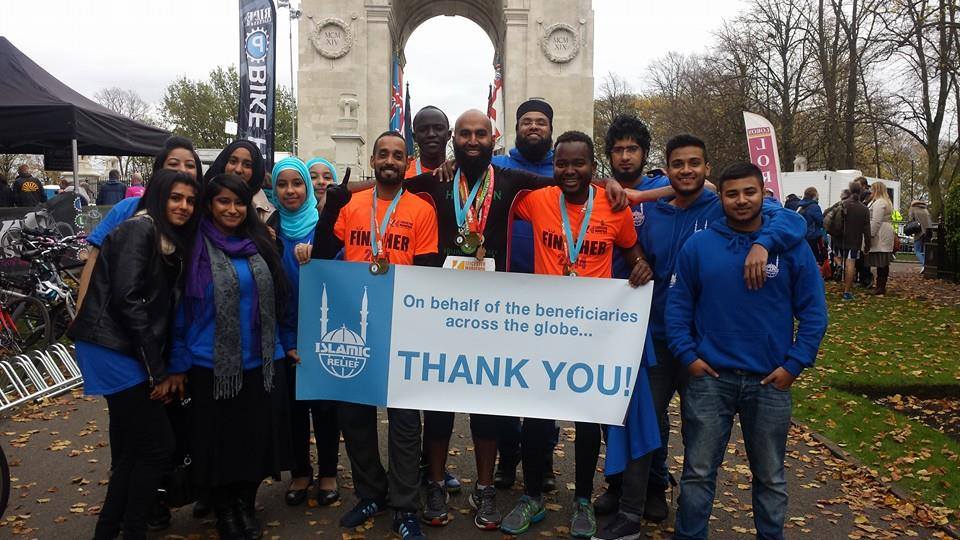 I set myself this Challenge hoping to help the crisis in Gaza. £5000 was a huge target to set myself but you helped me smash it. I can't thank you all enough for contributing towards this great cause. You're all amazing!! I pray that God blesses and rewards you all for the contributions you've made.
LONG LIVE PALESTINE….LONG LIVE GAZA!!!
Haroon has raised a staggering £5,820 for our Palestine Appeal. You can still support his efforts by donating here: https://www.justgiving.com/five4gaza/