Islamic Relief has deployed an emergency response team to affected areas after an earthquake struck 1km southeast of Mirpur in Pakistani administered Kashmir. Latest reports indicate 30 fatalities and more than 450 people were left injured.
Islamic Relief Pakistan immediately deployed a three person emergency response team to Mirpur District to conduct a rapid needs assessment as soon conditions permitted.
Our international Emergency Panel met on 25th September and approved R923 702 from the GEF (General Emergency Fund), and a  further R923 702 from the HRF (Humanitarian Response Fund) to assist IR Pakistan immediately in engaging with the response efforts. 
Islamic Relief is looking at an international R27.8 million / £1.5 million fundraising appeal to support immediate and medium term intervention activities.
Further interventions will be initiated, following the submission of the rapid needs assessment from the ERT, when the needs on the ground become clearer
Mirpur,  Jatla, and  the villages Manda and Afzalpur were among the worst affected areas. Some remote villages in Bhimber have reported injuries to people as well as damage to three major bridges.
Our teams are working with both the BSDMA (State Disaster Management Authority) and the NDMA (National Disaster Management Authority) who  are present on the ground and collecting data and information.
Islamic Relief Pakistan will be focusing its response in the Mirpur District. Precise details of the intervention will be determined following the completion of the assessment.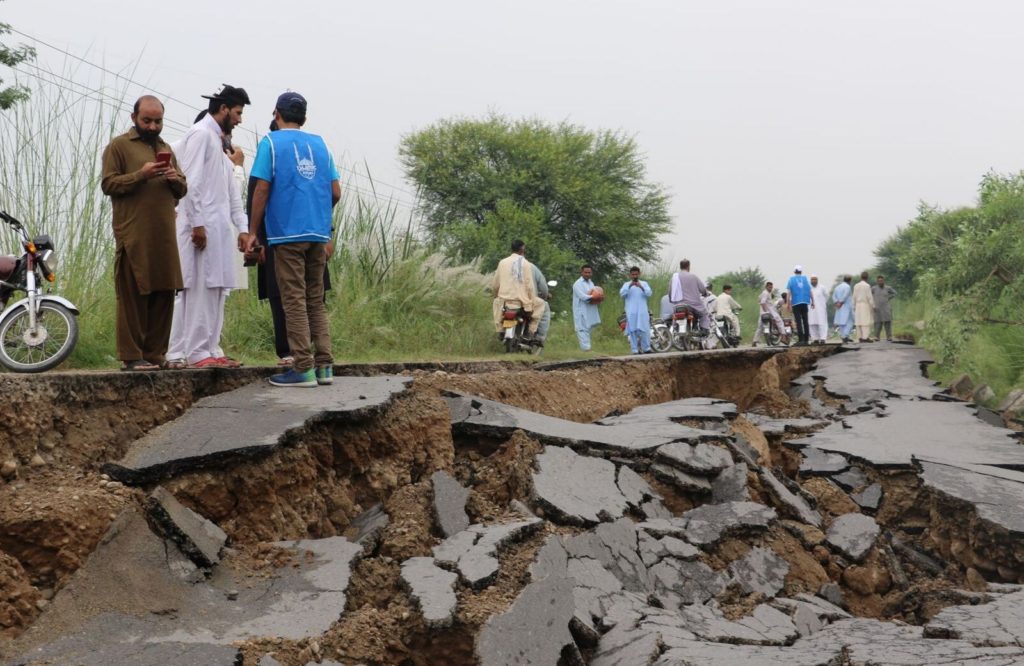 At this stage, we  envisage that the immediate response may involve the provision of emergency shelter materials, NFI items such as hygiene kits and kitchen kits – these will be procured in Kashmir.
Members of the South African public or the business community who wish to assist financially can make an online donation at  selecting the Global Emergencies option.
Donate to our Global Emergency Fund and help save lives.