Media release issued by honeq Strategic Communications, on behalf of Islamic Relief South Africa
Pakistan floods – a terrifying case study and rallying call
Islamic Relief (IR) is significantly scaling up its response in Pakistan to ensure long-term support for half a million people whose lives have been devastated by unprecedented floods – a situation described by IR South Africa's CEO, Yusuf Mohamed, as "a disaster of catastrophic proportion, impacting 33 million people, killing nearly 1 400 people and more than 800 000 livestock, and damaging more than 1.7 million homes."
Massive scale up for relief and rebuilding
To date, IR has helped more than 132 000 people in Pakistan with emergency aid, including food, tents, drinking water, hygiene kits and cash grants. Rescue teams trained by IR have also evacuated and rescued more than 1 000 people from rising water. The organisation now aims to intensify its efforts to help rebuild communities and provide ongoing support for 500 000 people across Balochistan, KPK, Sindh and Punjab.
---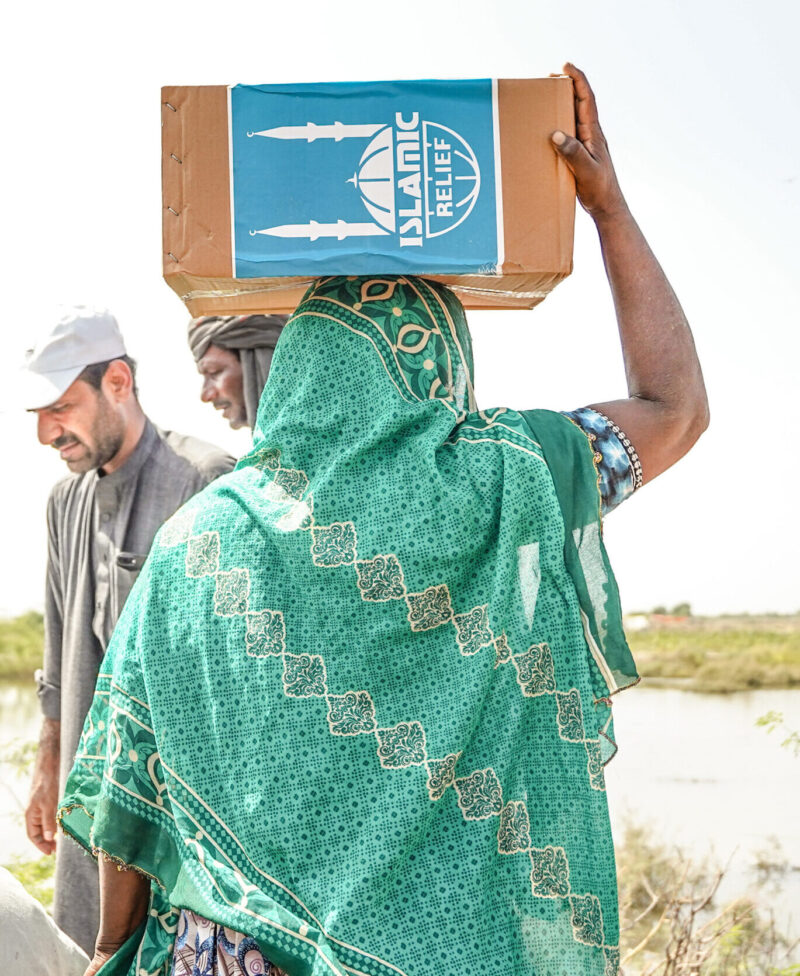 ---
IR's expanded response plan for the next year will ensure that people are safe from further harm and can live in dignity by rebuilding infrastructure and livelihoods. The organisation's team in Pakistan will work closely with national and local government to:
▪ Rebuild damaged homes and infrastructure. More than 1.6 million homes have been destroyed or damaged, and IR's latest assessment found that three quarters of people in affected areas do not have access to clean water. IR plans to build new flood-resilient shelters for families and restore water supply and sanitation facilities.
▪ Rebuild the livelihoods of farmers and pastoralists. More than 3.6 million acres of crops and orchards have been ruined by the floods and more than 800 000 livestock have been killed. IR will support the revitalisation of agriculture through distribution of seeds and organic fertiliser ahead of the upcoming planting season, as well as by supporting herders to restock animals and ensure that surviving livestock stay healthy with vaccinations, deworming and the provision of fodder.
▪ Provide people with cash. IR will provide people who have lost their income and savings with cash grants to buy what they need and support the local economy. IR will also employ local people on cash-for-work projects to remove debris and repair damaged roads and infrastructure.
▪ Focus on the most vulnerable. With so many people homeless and living in temporary shelters and camps, there is increased risk of violence and abuse. IR will step up efforts to prevent gender-based violence (GBV) by establishing safe spaces for women and children; setting up referral pathways so that at-risk people in camps can access GBV prevention and response services. IR will also provide food packs and nutritional support for pregnant and lactating women, and ensure that services benefit people with disabilities.
▪ Address the psychological impact of the floods. IR will provide people who have endured these severely traumatic events with counselling and psychosocial support.
Support for climate justice and long-term recovery needed
Waseem Ahmad, CEO of IR Worldwide, recently returned from Pakistan where he visited affected communities in KPK and met with senior officials, including the Prime Minister, Shehbaz Sharif. "This is a climate catastrophe in which melting glaciers and unprecedented monsoon rains have combined to devastate communities as never before. As well as meeting people's immediate needs, it is vital that organisations like IR support long-term recovery and rebuilding, and speak out for climate justice until the biggest polluting countries reduce emissions which have such a destructive impact on vulnerable nations like Pakistan, whose carbon footprint is relatively modest," says Ahmad.
---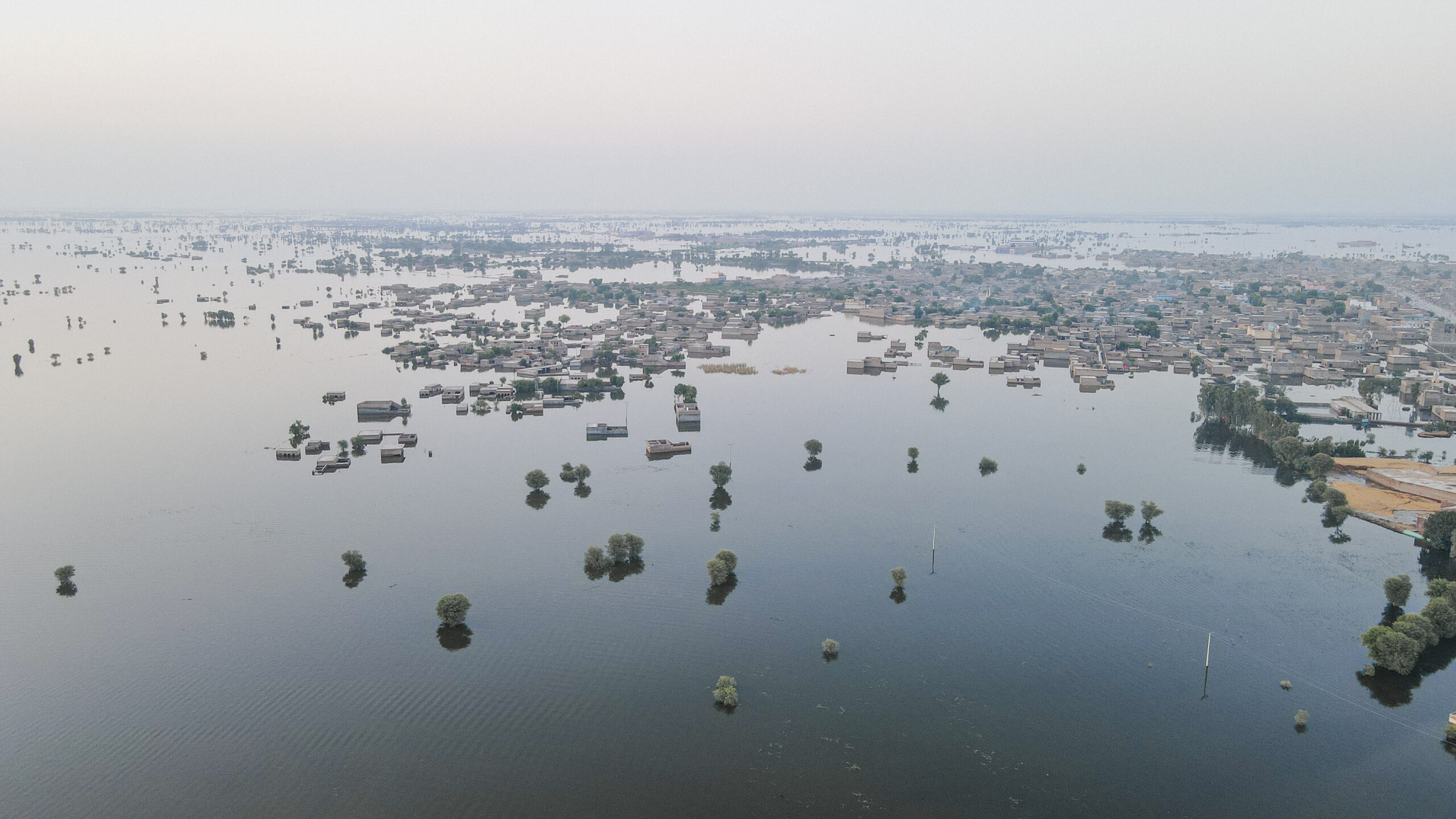 ---
Islamic Relief South Africa's (IRSA) CEO, Yusuf Mohamed says: "We recognise that the South African community faces its own multitude of social challenges, but we are known for our giving spirit and our deep understanding of our interconnectedness with the rest of the world. Based on this generosity, I humbly call on the South African community to support Islamic Relief's Pakistan appeal by visiting the IRSA website (www.islamic-relief.org.za) and donating. Coupled with relief and rebuilding, IR commits itself to advocating for climate justice."
-END-
For more information, or to schedule an interview with a representative from Islamic Relief's offices in Pakistan or South Africa, please contact:
Ayman Abdelhady, Head of Communications, Islamic Relief South Africa
+27 81 516 2307 | ayman.abdelhady@islamic-relief.org.za
Zyaan Davids, Independent Consultant, honeq Strategic Communications
+27 78 287 2296 | zyaan@honeq.co.za
About Islamic Relief
Islamic Relief was founded as a non-governmental organisation in the UK in 1984, with the South African office registered in 2004. The organisation works with communities to strengthen their resilience to calamities, provides vital emergency aid when disasters occur, improves access to basic services such as education, water and sanitation, and healthcare, and facilitates sustainable routes out of poverty. The organisation's integrated approach to progress is transforming communities worldwide, by tackling the root causes of poverty and ensuring that the world's most vulnerable people have real influence on both its programmes and advocacy work.