On the evening of the 8th of November, Honourable Minister of International Relations and Cooperation , Dr. Pandor entered the Houghton Hotel with a smile on her face as she joined Islamic Relief in its celebration of 15 years of aid in South Africa.  The Honourable Minister was set to address the audience on the importance that civil society plays in securing basic human needs.
Pandor spoke candidly about the role of citizens, public, non-governmental and private entities in the lives of those most in need. 

Among the guests for the evening was Founder of Islamic Relief Worldwide Dr Hany El-Banna who also addressed the audience in an energetic and effortless way. El-Banna emphasized on the importance of the youth and volunteering and its role in organisations such as Islamic Relief.
He summoned the volunteers onto the stage and applauded their hard work and dedication as well as offered words of wisdom and inspiration that left the entire audience in awe. He stated in unequivocal terms that the youth are the future of the world and it is up to them to ensure that the NGO space moves from strength to strength.
The event was also commemorated with a unique logo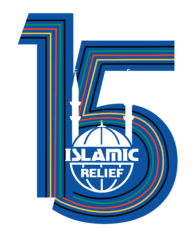 Inspired by our National Flag, incorporating our milestone anniversary, our 15 year logo is distinctive, dynamic, energetic and proudly South African.
The multi-coloured logo speaks to the history of our country and our people – the "Rainbow Nation" – and our commitment to non-discrimination and social justice. The colours remind us that in our endeavour to build a more equitable society, to recognise and celebrate the unity and diversity of our country's people. The flow of the lines symbolises the convergence of all the diverse people in South African society.
IRSA hopes to continue to build ties with local communities, civil societies and government structures that will enable us to implement sustainable programmes to execute sustainable societal change.
It's time for us to give back and do the little we can to make the life of another, easier. .
Here's to another 15 years (God Willing)