Mali – Drops of Hope
In landlocked Mali, access to water is a constant concern. A harsh and unpredictable climate, frequently wracked by drought – not to mention the added difficulty of internal conflict – leaves families in constant fear of hunger, if the rains don't fall and their crops can't grow.
To make matters worse, some of the farming methods used are destroying the natural ecosystem of the region, depleting sources of water and fertile land. Children are forced to drop out of school and work, just to help meet their families' basic needs.
In Mali's south-western Koulikoro region, Islamic Relief is working in seven villages to turn this around.
We have built sustainable water sources, like micro-dams which collect and store rainwater during the wet months, so that it can be used throughout droughts and dry spells. We have trained farmers in farming techniques which suit the land and climate, so that water can be used efficiently to grow crops and produce food.
Women are often the hardest-hit by water shortages – in Africa, women walk an average of 6km to fetch clean water. Islamic Relief set up new water distribution networks in rural maternity centres, along with the solar power supplies we installed in a previous project. Now, pregnant women and mothers can access clean water when they and their children's health most depends on it.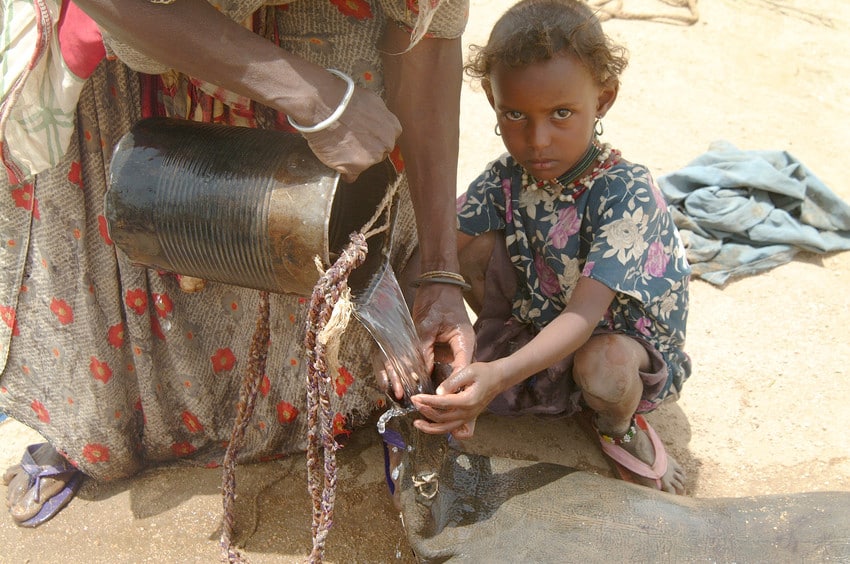 Islamic Relief in Mali
Islamic Relief has worked in Mali since 1997, helping victims of the country's civil war recover from devastating conflict. We work in areas of sustainable development including water, education, community empowerment and child welfare. We also respond with life-saving emergency relief when disaster strikes, providing food aid in the wake of droughts and hunger crises.
Water Solutions
Access to clean water is a cornerstone of life, and without it, fighting poverty is extremely difficult. Islamic Relief works to provide long-term access to clean water around the world, using innovative and sustainable methods tailored to the region. From rainwater catchment systems to micro-dams, we don't keep digging wells in areas where they keep failing – we find a water solution to fit.