Lives ripped apart by conflict
Forty year old Magda Khleif* is just one of the millions of people whose lives have been unimaginably impacted by the protracted conflict in Syria. A widow, she has suffered unimaginable hardships and losses but continues to keep hope alive for her four children after she lost her husband when he was killed by missile debris while returning home from work.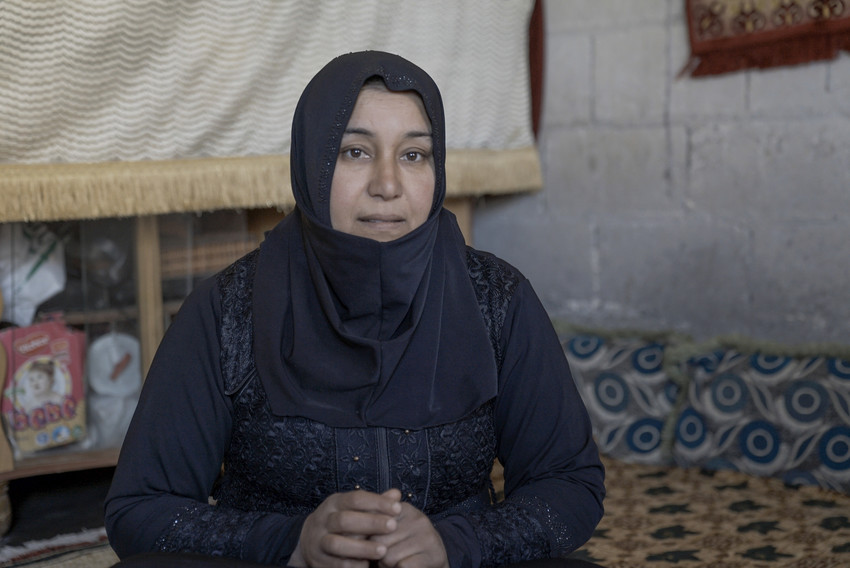 Magda lived in a peaceful village in the Hama countryside in the north of Syria until the horrors of war came and the entire community was forced to flee. She ended up living – now for several years – in a camp that did "not protect us from the heat of summer or the cold of winter."
Refugee life is notoriously harsh and even worse for young children whose lives, health and education are overshadowed by poverty and trauma.
Without a steady income, families depend on aid to survive
Magda recently relocated with her family to a refugee camp in Mashhad Rouhin that caters especially for vulnerable widows: "By the grace of God several months ago this camp was established. I depend on what the humanitarian organizations provide to us, such as food, drink, clothing and services."
Like most widows, she has to make do without a monthly income because there is no male breadwinner to earn a wage while the mothers take care of their children: ""Some organizations offer monthly projects to distribute bread but when these projects close, we become in great trouble because we are unable to buy bread."  Bread is the basic material in our life and we cannot do without it.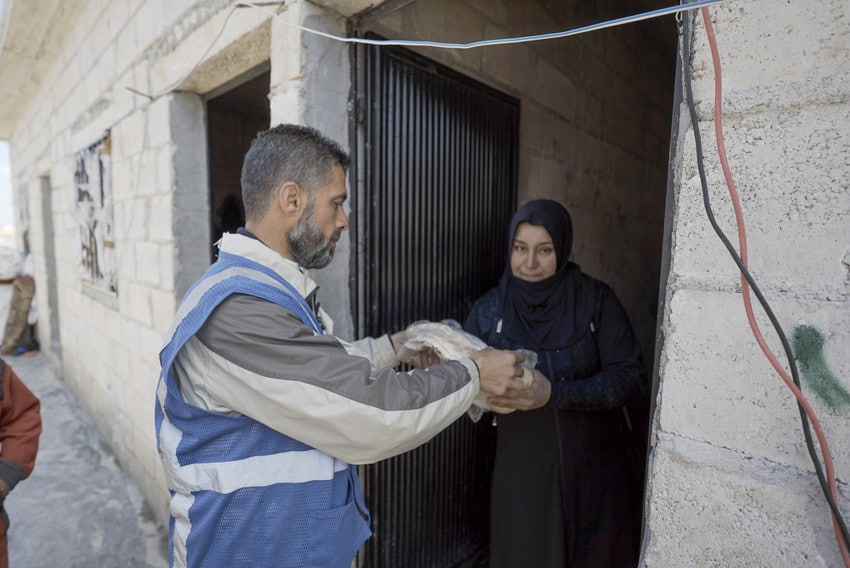 Islamic Relief implemented their free bread project and it is distributed daily bread here. I hope that you will continue with the free bread project, as we desperately need such food projects."
The spread of Covid-19 has added to the anxiety
Magda continues: "Sometimes I go with some of the widows to the nearby agricultural lands to harvest crops to earn a small wage. But it is not enough to buy bread for my young children. "Now, with the spread of this epidemic (Covid 19) it threatens the areas we live in and places a huge burden on us because we are forced to stay at home and can no longer go to work.  We desperately need your help and provide free bread for us and our children on a daily basis.
People live here in fear and caution about this epidemic because of the large population density. In every tent there are more than seven people which poses a great threat if this epidemic spreads, God forbid ! Thank you very much for your efforts to relieve my suffering and that of my young children. I hope this war ends and we return to our villages and live in peace as before 9 years ago."
Islamic Relief has been providing aid in Syria since 2011
Your donations have been at the heart of giving the Syrian people hope, dignity and the courage to go on. We have been working deep in the country responding to the crisis since 2011 – all in an effort to reach those most affected, like Magda and her children.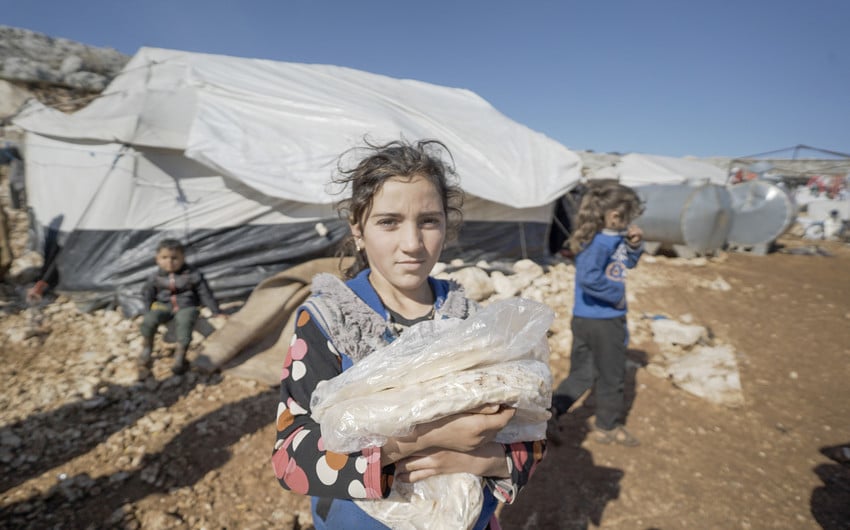 Islamic Relief has delivered over R6.2 billion in humanitarian aid in Syria and neighbouring countries since 2012. In 2019 alone, our global contribution to relief operations in Syria amounted to over R590 million, providing a lifeline for over 2.3 million people. Alhamdulillah!
We would never have been able to do this without the grace of Allah and without your generous support.
To find out more about the impact of your donations in Syria during 2019,  please click here.
To make a charitable donation and help us continue saving lives in Syria click here. REF: SYR20 + your mobile number
*Name has been changed to protect the persons identity.