Over 12,000 people have been injured, including over 200 medical staff and more than 100 press staff. From this total, over 3,500 were subjected to live ammunition gunshots.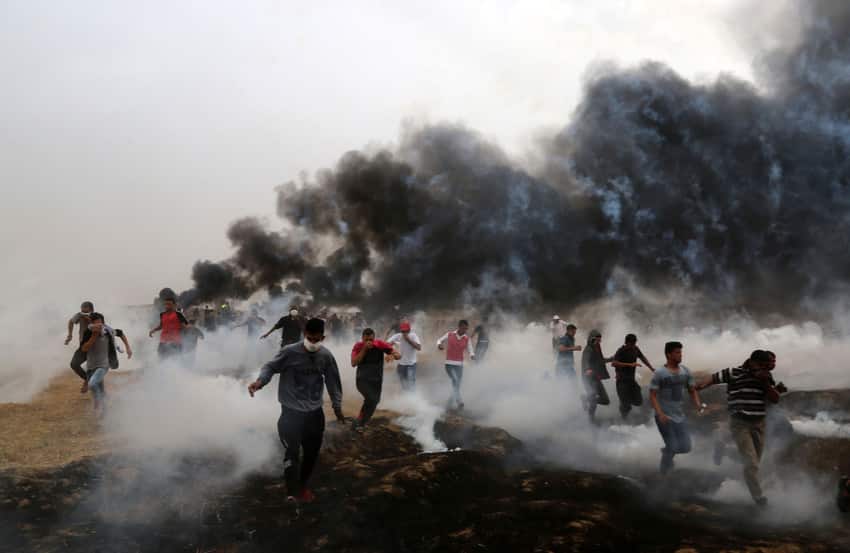 The Palestinians were killed by Israeli gunfire during protests demanding the right to return to their homes, on the occasion of the 70th anniversary of the "Nakba" – commemorating the founding of the State of Israel. This also coincided with the US Embassy's move to Jerusalem.
"There is an urgent need for more ambulances, emergency medical aid and qualified staff to treat patients," says Muneeb Abu-Ghazaleh, Islamic Relief's Head of Mission in Gaza.
This emergency is compounded by the effects of a 12-year-long blockade that has severely limited the movements of people and goods, including essential medicines and medical equipment.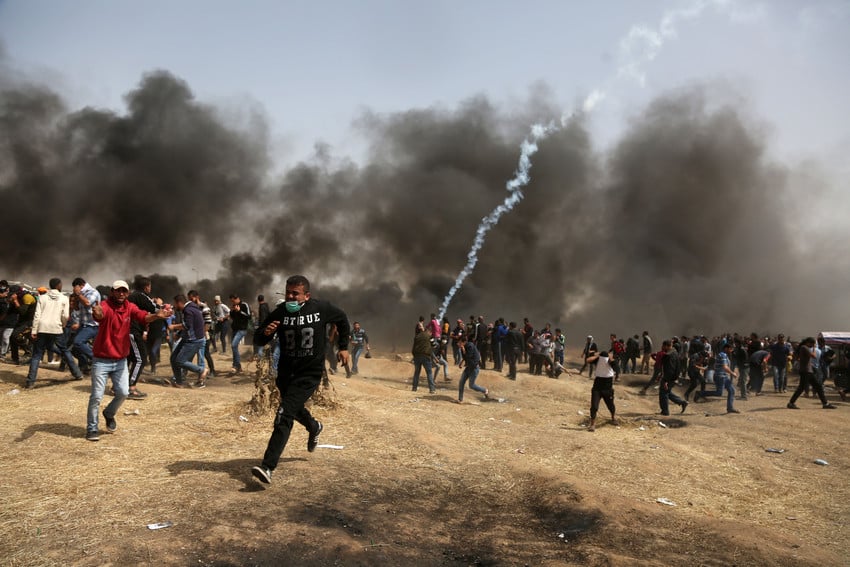 Tear gas was used to quell the protests, which caused immense personal suffering.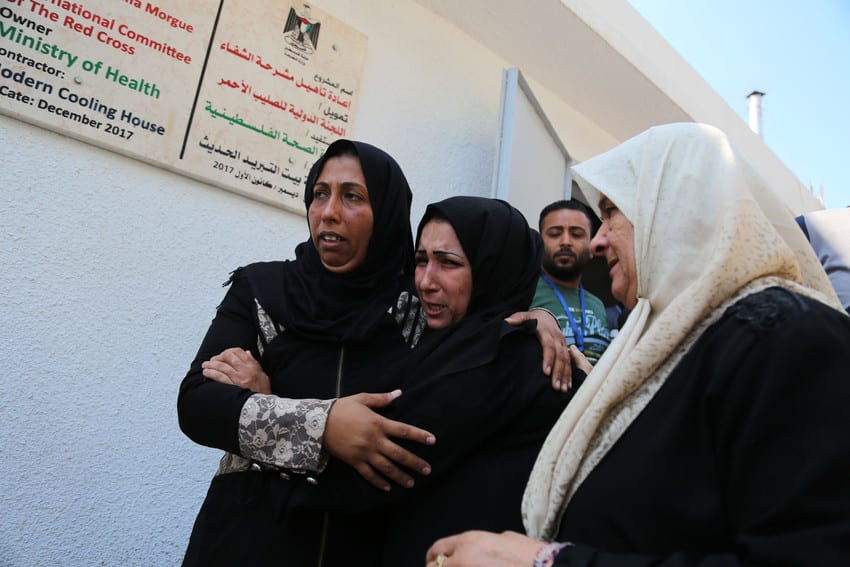 Relatives of Laila al-Ghandour mourn during her funeral in Gaza City on May 15, 2018.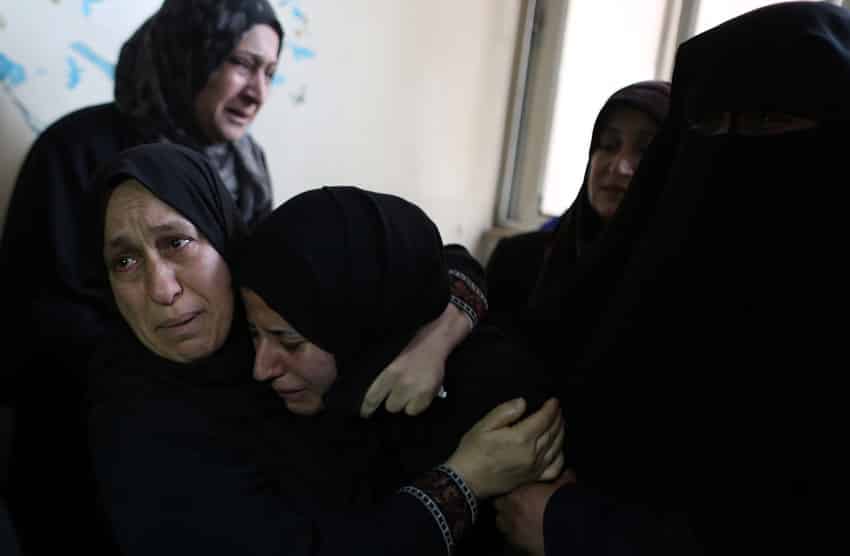 Palestinian women mourn during the funeral of Palestinian Mohammed Al-Maqid, 21, who was shot dead by Israeli security forces during clashes at the Israel-Gaza border, in Gaza city.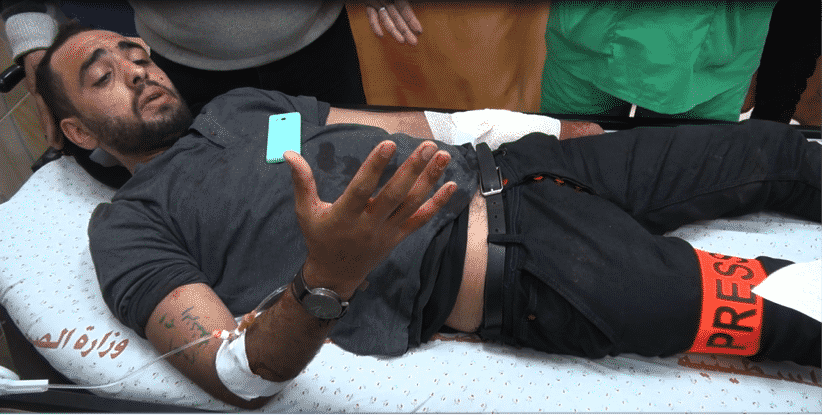 Ibrahim Al Zanoun, a freelance journalist, was shot in the hand, while he was covering the protest on 6 April. He was taken to hospital and was due to have surgery on that day but it was postponed for two weeks and now, he can no longer move his hand. He said: "This is traumatic for me as a freelance photographer. I am very anxious that I will not be able to work until my hand is healed.
"Working as a journalist in Gaza is very complex. We are always amidst the confrontation on the border between the people and the Israeli security forces. We are working to portray the truth and it is so difficult for us because we see so many horrific scenes and wounded people in front of us. And yet, we have to continue our work and media coverage.
It is also difficult to see how hard it is for young people and university graduates who suffer from the deteriorating situation here. The conditions are so fragile as the 11-year siege has severely impacted on people here.
I wish that people abroad could help the people in Gaza who are living in such desperate circumstances.
Death is here, on the border and everywhere in Gaza. This is extremely distressing for people and is what has driven them to protest. My future hope is to live in peace in Gaza and for the rights of the people, including journalists, to be preserved. This is my biggest hope in Gaza.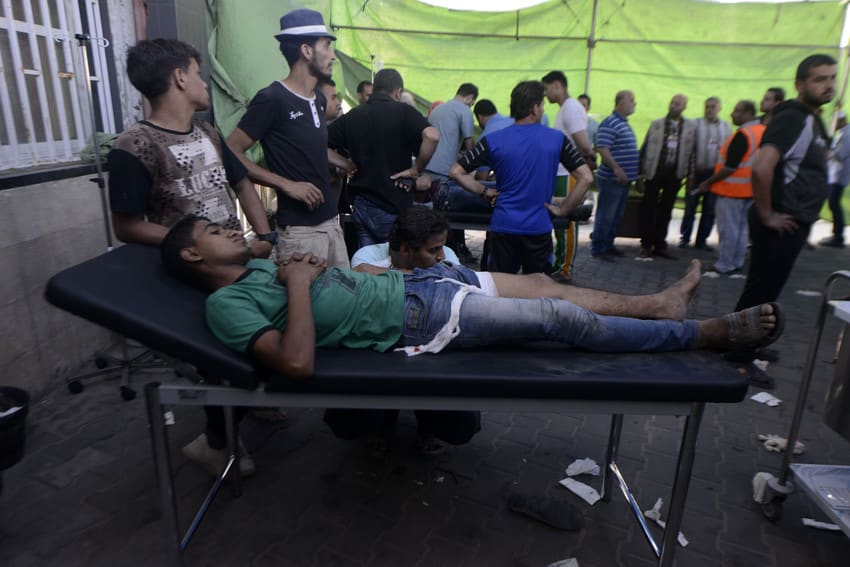 A Palestinian boy who was wounded during demonstrations inside Alshifa Hospital waiting for treatment.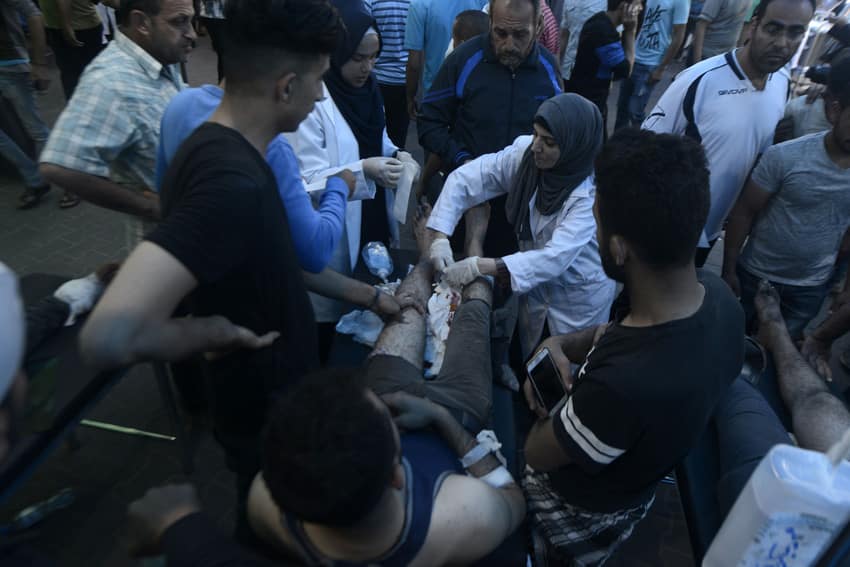 Staff treating an injured patient inside Al Shifa Hospital.
Staff at this hospital have been overwhelmed, dealing with hundreds of critical injuries without even basic drugs and equipment. They are only able to stabilise the injured patients as they lack the essential drugs and equipment to provide proper treatment.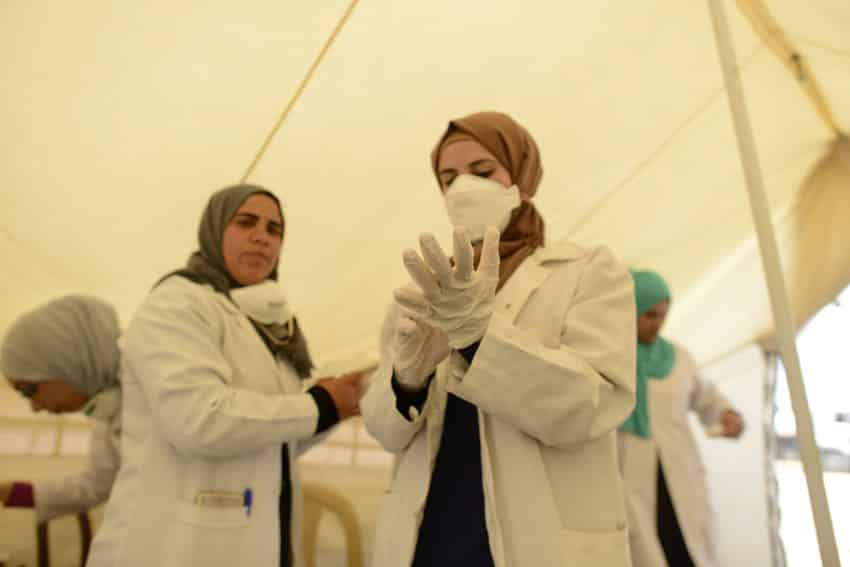 A nurse ready to provide first aid inside the medical tent that was set up near to the border.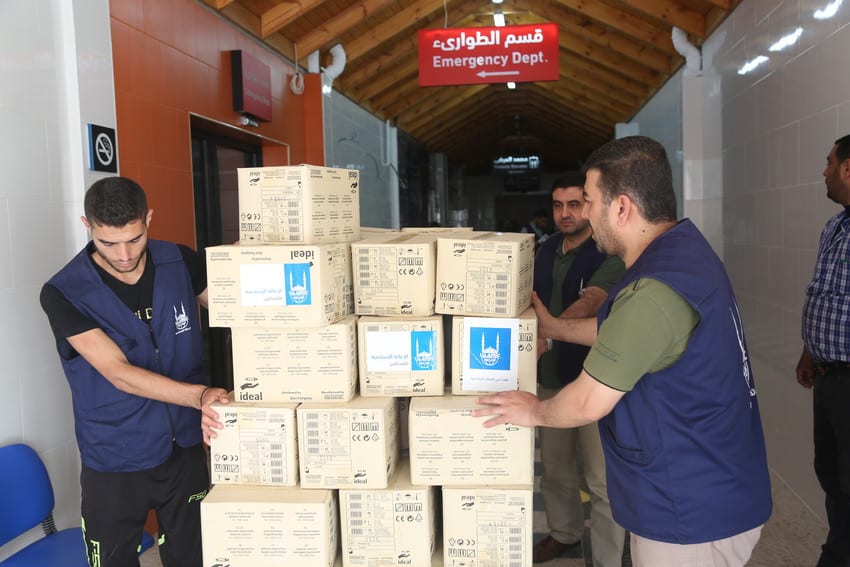 Al Shifa hospital
Islamic Relief is providing large quantities of essential drugs and disposables that are needed, such as antibiotics, anticoagulants, muscle relaxants, anaesthetic agents, syringes, needles, bandages and gloves to six hospitals in Gaza. These include Al Shifa, European Gaza in Khan Youni; Al-Najjar in Rafah; Nasir in Khan Younis; Al-Aqsa / Deir Balah and Malaysian North.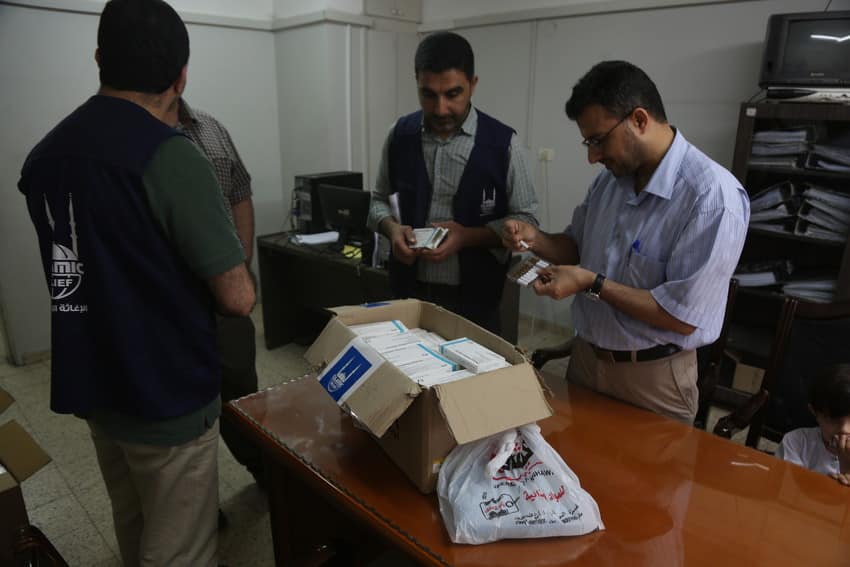 Islamic Relief staff members, Nael Al Daalsah and Rami Mahnia, delivering medicines and disposables to Al Shifa Hospital.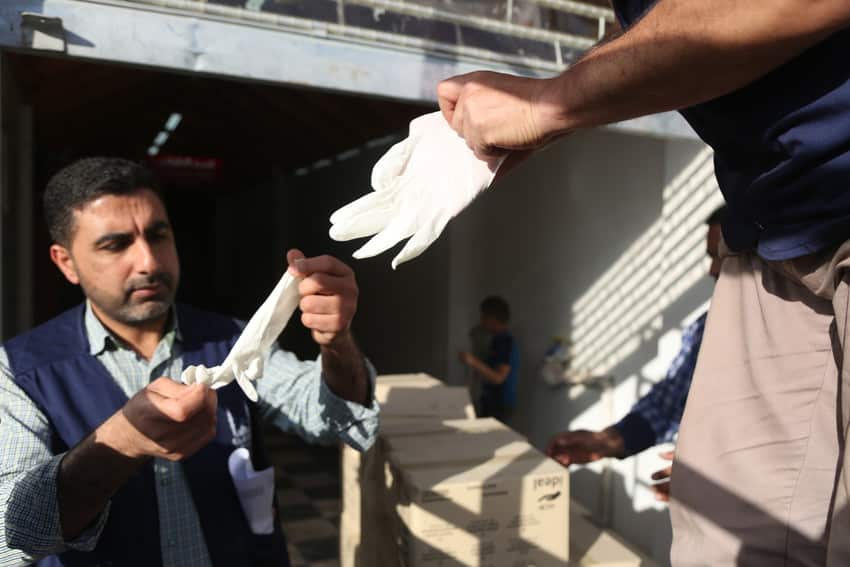 As part of the medical delivery, Islamic Relief is providing 800,000 latex gloves.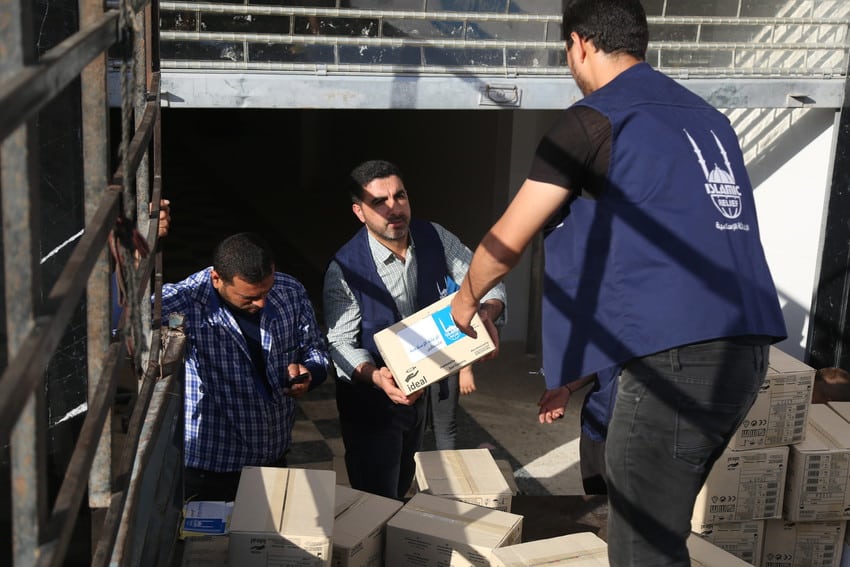 Islamic Staff unloading boxes of syringes at Al Shifa hospital. In total, Islamic Relief is providing 20,000 syringes.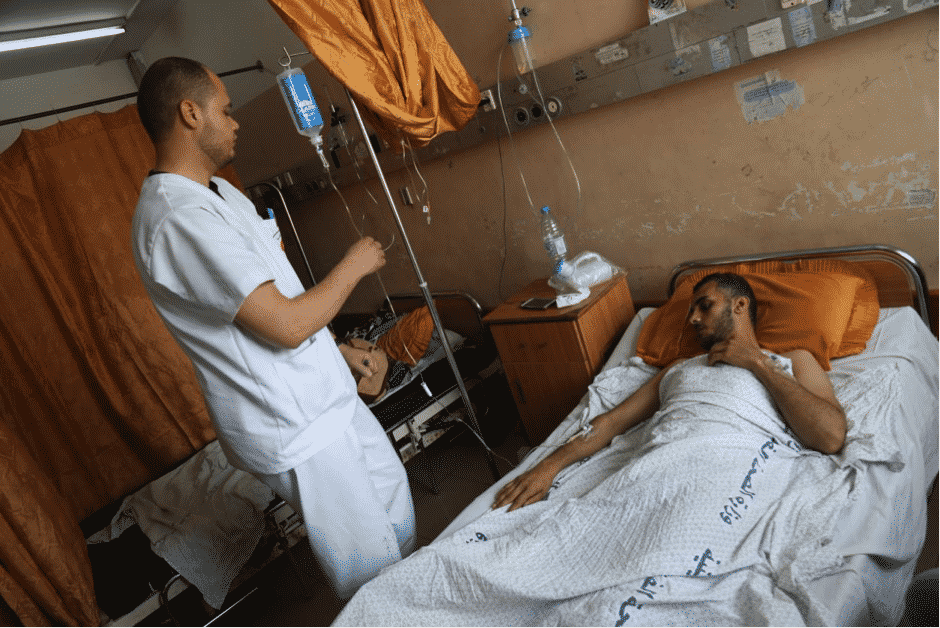 One of the injured Palestinians receiving treatment in Al Shifa Hospital after being injured in the leg. He had an operation whereby a metal frame was fitted to sustain the bone and tissues.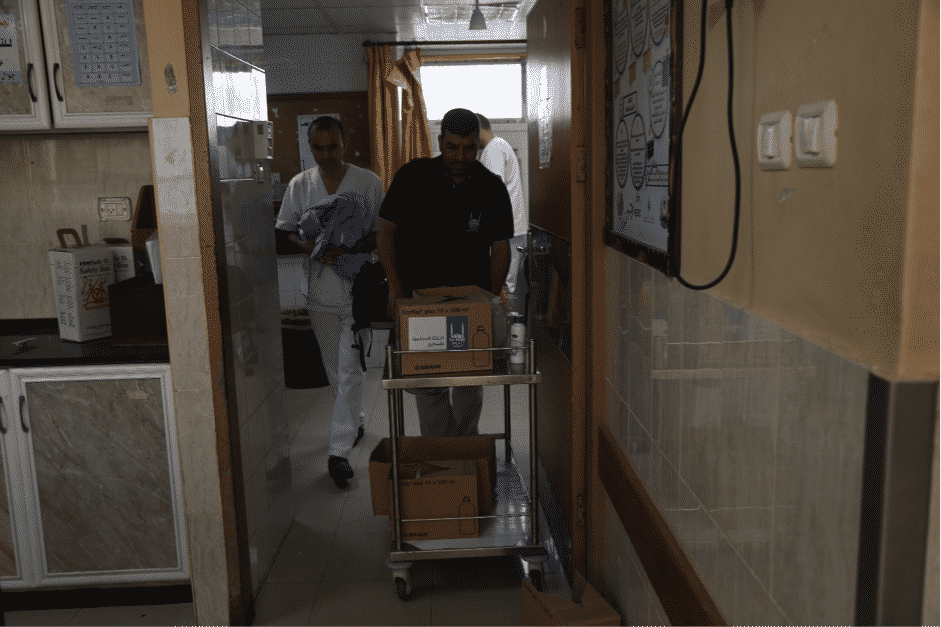 Maali Al Turk, Islamic Relief worker, delivering medicines and disposals to Al Shifa Hospital. He said:
"I have witnessed so many injured people in dire need of urgent surgery and medicine inside Al Shifa hospital, but there's not even enough beds for the injured and the hospital lacks even basic medicines and disposals"