A recent surge in airstrikes, barrel bomb attacks and artillery strikes in northwest Syria has prompted an urgent humanitarian response by Islamic Relief.
Intensification of violence and hostilities in Hama and Idlib is severely affecting communities.
Up to 120 civilians have reportedly died – including women, children, humanitarians and health workers –according to the UN. The organisation's humanitarian chief Mark Lowcock has now warned that fears of a "humanitarian nightmare unlike any we've seen" are becoming reality.
An Islamic Relief aid worker on the ground describes the situation in the area: "We haven't witnessed such heavy bombardment since 2016. Targeting the main roads, hospitals, and infrastructure – it is unbelievable."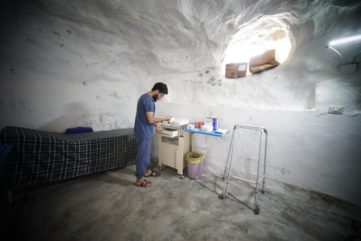 Medical staff operate out of an underground 'cave hospital' in northwest Syria.
Families are fleeing the Idlib de-escalation zone, which encompasses parts of northern Hama. Most cities in opposition-held northern Hama have already been evacuated, and huge numbers of civilians are expected to leave Jisr al Shughour city in south-west Idlib, which is coming under increased attack.
Abu Salih, who fled southern Idlib with his family, says: "We left everything behind, we left our lives, our property, our belongings. Our souls are still there. Only Allah can help us."
The latest escalation in violence has uprooted around 180,000 more people, ratcheting up pressure in an area already suffering from severe shortages in basic services. Out of the estimated 3 million people living in the Idlib de-escalation zone, the UN says nearly half are internally displaced people.
---
Dire conditions are becoming even worse
Now, conditions are worsening further as scores of hospitals and schools have shut down, and over a dozen humanitarian organisations had suspended their operations as of 8 May.
Many of the families who've most recently fled their homes are heading to areas that are already densely populated, with full or overflowing camps. They have nowhere to sleep but under trees or in open fields.
Islamic Relief's has two operational offices in the area and our humanitarian work continues. Our four mobile emergency units are supporting health facilities, and we are also providing lifesaving drugs and medical items to critical trauma hospitals.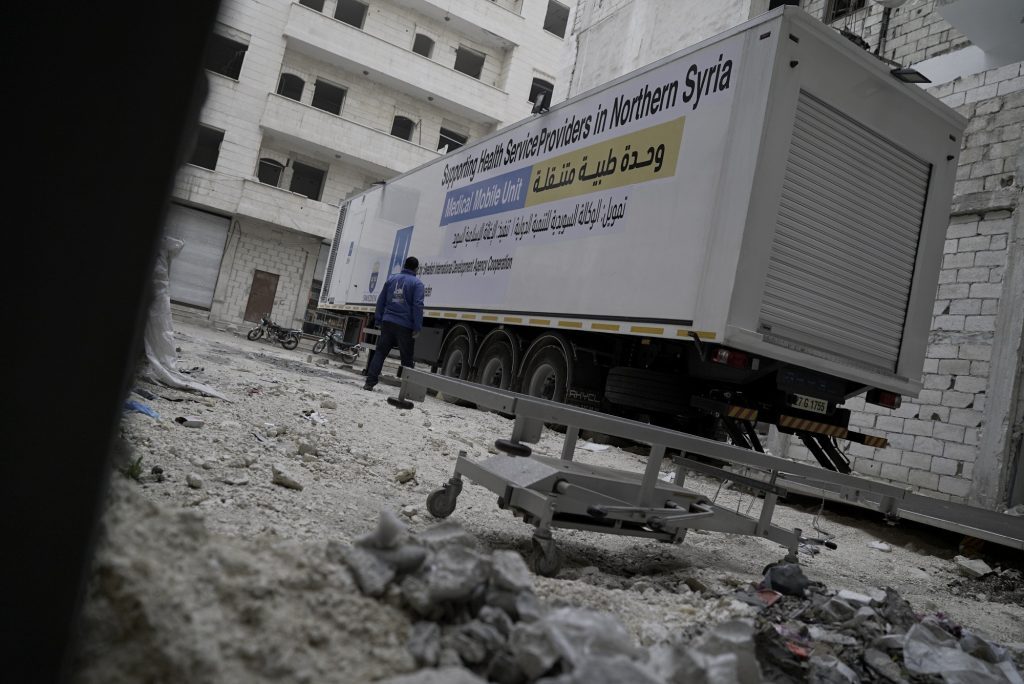 Islamic Relief mobile emergency units provide lifesaving medical care in northwest Syria.
We have been providing lifeline throughout the Syria crisis, delivering more than R8.4 billion of aid since 2012. With the conflict now in its ninth year, the humanitarian needs continue to escalate in Idlib and we are doing all we can to respond despite the rise in violence.
Help us continue to be a lifeline for those still suffering: please donate to our Syria appeal.