Gaza – one year on
A year ago saw the start of a 50-day conflict in Gaza that claimed the lives of 2,104 people – almost a quarter of them Palestinian children.
Those who are hit hardest by this conflict are children. Global Programmes Coordinator for Islamic Relief, Louiza Chekhar, explains: "The children of Gaza are paying a heavy price for a conflict many of them are too young to comprehend. No child should have to go through this: to lose parents, siblings, friends; to live your life in a tent with the rubble of your former life all around you.
"Despite a year having passed, very little has changed. Houses remain in ruins, children are still living on the streets and countless families are still reliant on food parcels. This is a tragedy and more must be done to help the region rebuild."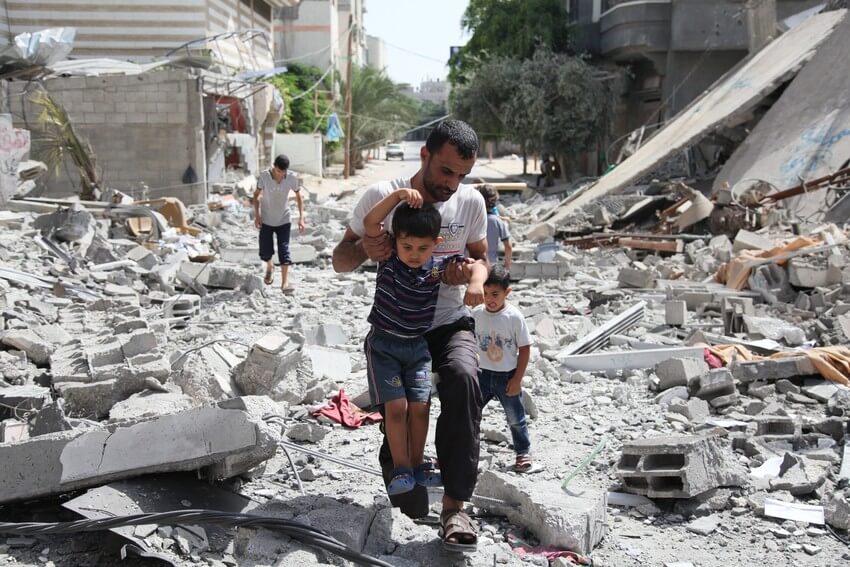 During the war itself, Islamic Relief was on the round in Gaza providing aid to hospitals and displaced people. Over the 50-day period, we delivered life saving medical supplies to 12 hospitals and provided food, clean water and other essential supplies to over 15,000 people that fled their homes due to the bombing. Following the ceasefire, where relative calm has been restored, the focus has shifted to reconstruction.
Islamic Relief is funding a range of projects that aim to help the children of Gaza, who account for almost 50% of the population. One particular project aims to provide support for disabled children, many of whom were seriously injured in last year's conflict. The Rehabilitation of Conflict-affected Children project is adopting a holistic approach in order to address both the physical and mental scars of war, providing treatment for physical ailments in the form of prosthetics, medicine and physiotherapy, through to counselling and psychosocial support for children and their families.
Despite in-roads being made in the provision of a range of projects aimed at alleviating the suffering of children, huge barriers still remain.  The rebuilding of Gaza's infrastructure has hardly begun, and too many families remain dependent upon food parcels to make ends meet.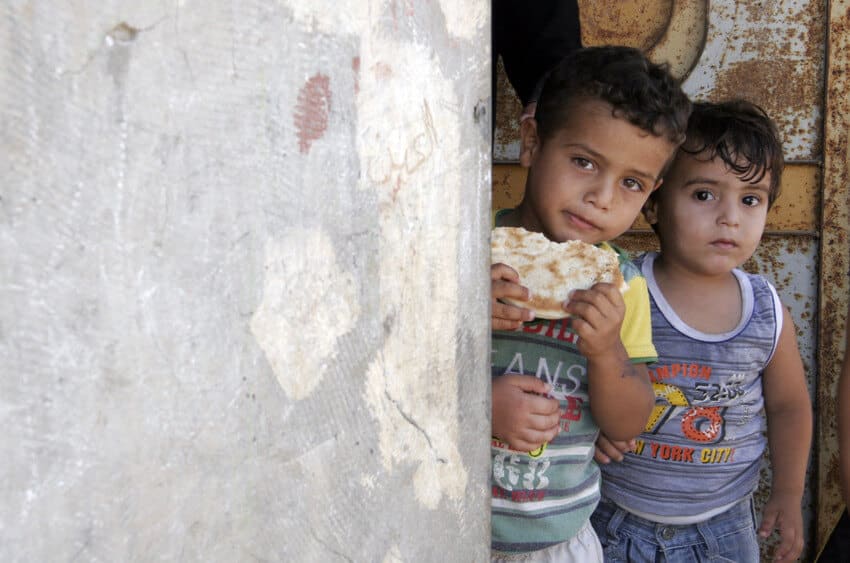 During the 50-day war, our volunteers in the UK worked tirelessly to raise vital funds for the Palestinian people. They organised dinners, quiz nights, street collections, tube collections, sponsored races and sponsored treks alongside other energetic initiatives. The DEC also launched an appeal, and as a member agency, we contributed to their sturdy appeal.
The aid provided by DEC member agencies and their partners has included:
102,000 people given food parcels, vouchers or meals
65,000 people provided with clean water, hygiene kits or safe toilets
49,000 people given household items including kitchen sets or bedding
20,000 people provided with medical care or psycho-social support
15,000 people helped with  rebuilding their livelihoods
DEC Head of Communications Brendan Paddy said:
"The scale and severity of destruction in Gaza is enormous and DEC member agencies will continue to work with the worst affected people for years to come. People are not only dealing with loss of homes and incomes, the majority have experienced or witnessed traumatic events, likely to cause lasting suffering without the right support."
"While DEC agencies have used the funds donated to our appeal to make a real differences in the lives of over 190000 people, adequate rebuilding and recovery remains blocked by the political situation facing the people of Gaza."