Four years on – rebuilding after the Haiti earthquake
Four years ago, a devastating earthquake reaching 7.0 on the Richter scale decimated large parts of Haiti. Over 200,000 people died, while 1.5 million were made homeless, losing everything.
The Caribbean country was already amongst the poorest in the world, with a history of civil conflict and political instability. The damage to infrastructure was so severe that four years later, many are still struggling with the legacy of the disaster.
Islamic Relief was on the ground immediately, one of the first international organisations to begin providing relief. We set up the first organised camp in Port-au-Prince, followed by two more. Soon, we were supplying thousands of Haitians with life-saving aid including food, water, shelter, hygiene kits and cooking sets.
After the media attention moved on, Islamic Relief stuck around, determined to support Haiti as people rebuilt their country from scratch.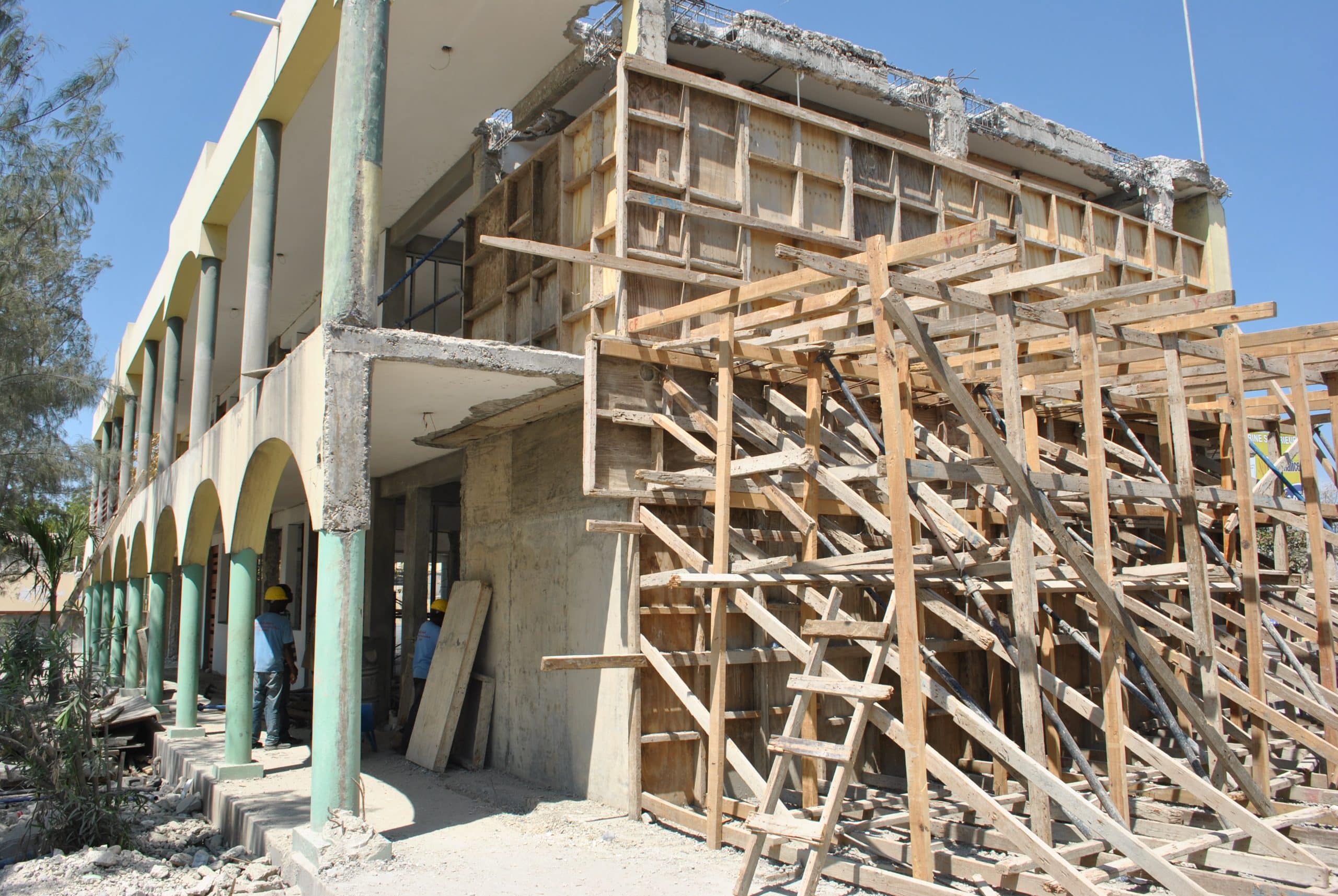 Jacques Premier, one of the five schools we are rebuilding in Haiti.
Damage and contamination of water sources had caused an outbreak of deadly waterborne cholera, so we trained people on simple yet life-saving hygiene practices to prevent infection. We built transitional shelters for over 2,000 people, and trained hundreds with the skills to earn a living and get back on their feet.
We're also rebuilding five schools, helping over 11,000 children get the education they deserve. In addition, the construction work has provided jobs for over 1,000 Haitians, helping them support their families.
"It took some time, but my dream is not a reality. I don't know how to thank you," said Oxe Jean Yves, who works at the Lycée Dumay, one of the schools we've rebuilt. Port-au-Prince's Medor Marie Yolande was also delighted with Islamic Relief's work: "Thank you for the work you do in Haiti, and I hope God gives you the strength and courage to continue."
Thank you for your continued support to Islamic Relief. This presentation shows just how much your help means to the people of Haiti!