Finding clean water after Typhoon Haiyan
Typhoon Haiyan hit The Philippines one year ago, affecting thousands of people and leaving whole towns absolutely devastated. Most people were left with nothing, and have been rebuilding their lives, since.  In northern Cebu alone, 610,000 people were affected in 328 villages (called barangays) across 16 towns.
Rudy has been living in Santa Fe, Bantayan Island, all his life. Rudy's wife sadly passed away, and he now has sole responsibility of his daughter and her three small children. He is 65 years old and is currently uneemployed. Each year the island is hit by typhoons, which destroys everything and means Rudy, alongside many others living on Bantayan Island, have to start all over again.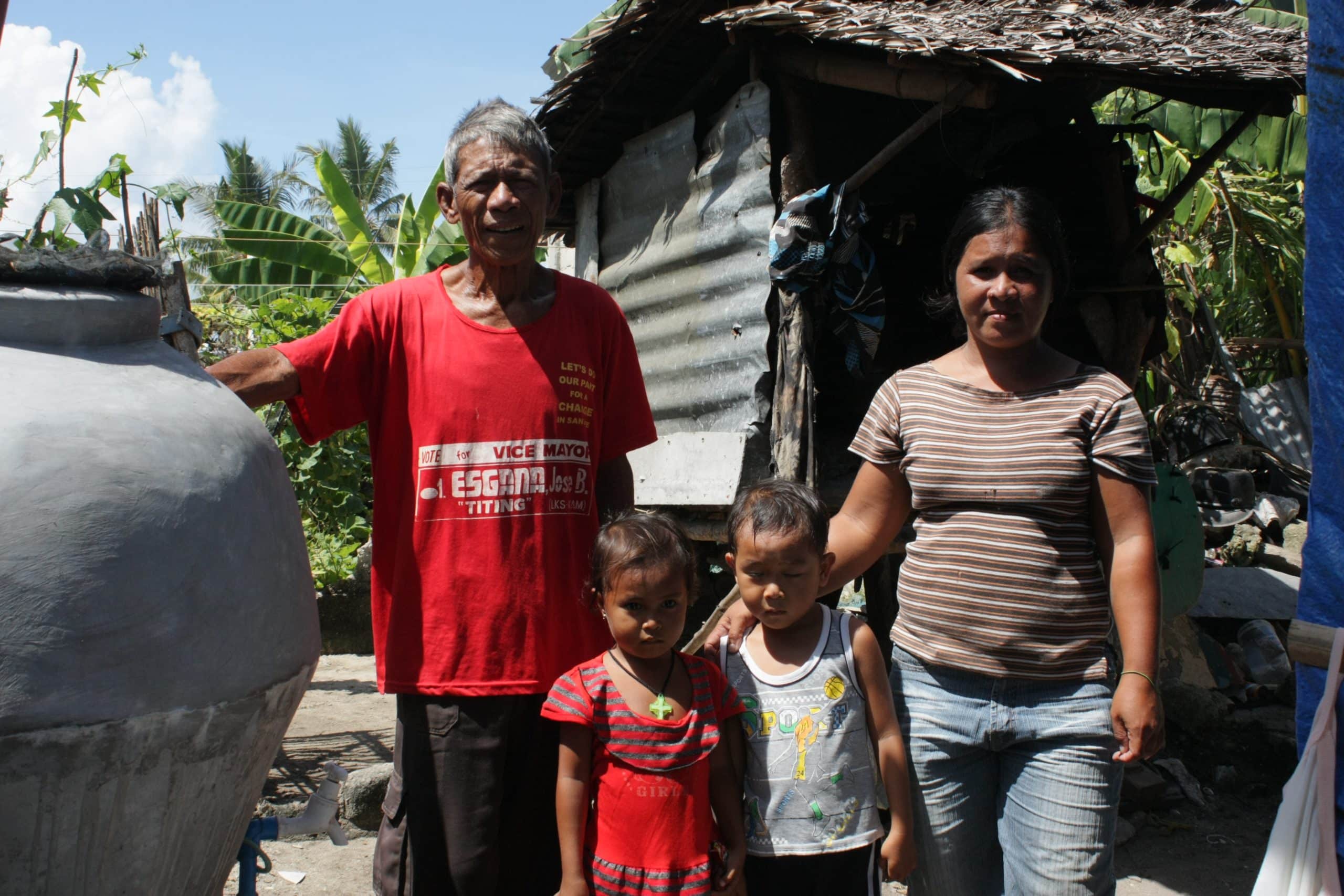 One of the biggest challenges people in this area are facing is access to clean drinking water. Rudy has to travel very far, and in most cases they end up having to buy clean water each day, paying 3 pesos per gallon. The added expense of water, which would otherwise be free, puts great strain on this family of five, who are then unable to afford much food or other essential items.
Islamic Relief has been working in the region since Typhoon Yolanda hit, and discovered a lack of clean drinking water was a widespread problem in the area. In order to solve the problem, Islamic Relief have installed a number of rain water harvest tanks on the island. Bantayan Island receives a lot of rainfall, and the tanks allow rainwater to be collected, filtered and then collected by residents to be used for drinking, washing and cooking.
Rain water harvest tanks are an inexpensive way of providing communities with access to clean and safe drinking water.
Rudy tells us:
" We are thankful to Islamic relief that they came here in too far flung area and helped us. Now with this water system we can get free clean drinking water and we are happy for that."