CAR Blog II – Fear is real, but so is hope
Part I | Part II
For several days now, I've been in the Central African Republic (CAR) – a country that is being torn apart by conflict. In that time, I've heard from the people who have lost everything in the violence, and who live in fear but still nurture hope.
Fear is real – but so is hope
There were once 100,000 Muslims living in Bangui. Today, just a fraction remains. Many have fled the violence and others have been evacuated.
Haja Asta Musa, President of the Bureau of Muslim Women, underlined to me the gravity of the humanitarian situation in enclaves and camps across the area:
"Ramadan is coming. In PK5 (Muslim enclave) people are living in a terrible condition. We have had some help from CRS (Catholic Relief Services), but the needs are enormous," she said.
Of those who have stayed, several hundred are seeking safety in the Central Mosque. Here, people told me that they want desperately to return to their homes, but they are too afraid. Effectively trapped in the mosque for five months, the sense of fear is real and pressing.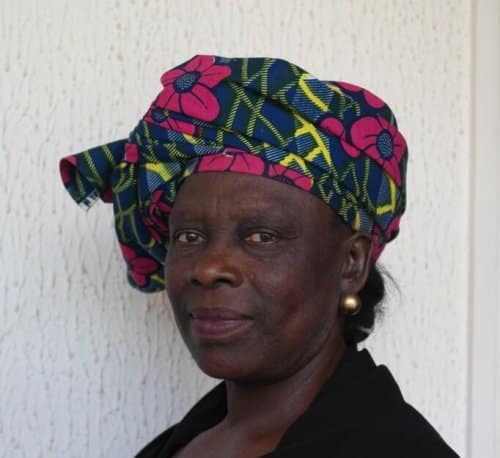 Haja Asta Musa, President of the Bureau of Muslim Women
Solidarity across faiths
The building is overcrowded and they urgently need food, water, sanitation – and of course, protection. Still, there is hope here – during my visit we saw Muslims and Christians working together to deliver essential food supplies.
There is suffering too in Bangui's Camp Centre Jean 23. The people I spoke to here have also lost everything. Fear and distrust is prevalent, but so too is optimism.
I met a group of Christian students trying to study. They have no materials, so they use a wall as a makeshift blackboard. They said they missed their Muslim friends, with one telling me, "I think of my Muslim friend as a blood brother."
Everyone needs and hopes for peace. We must act now.
Your help is needed by vulnerable people who remain in CAR, and those who have fled the country. With your support, Islamic Relief can deliver much-needed humanitarian aid to ease the suffering, both in CAR and in neighboring Chad, where refugees are seeking safety. We can also work with inter-faith initiatives to bring about peace and give communities a brighter future. Please donate to our Global Emergencies Fund to support our CAR Crisis Appeal.