Brighter futures for Bangladeshi children
25th May – 6th June
Location: Bangladesh, Dhaka
South and central Asia were relatively uncharted territories for me, so I wasn't too sure what to expect from this trip. I received an introductory leaflet beforehand, but having had a slightly chaotic week before leaving, didn't fully absorb the information.
The journey to Dhaka went well, and my first day passed in a haze. Having travelled for 17 hours with very little sleep on the way, along with the humidity in Bangladesh on arrival, I needed rest. I checked in at my hotel and went to bed so that I could be refreshed for my first day in the office.
Week 1
The first day in the office gave me a much appreciated opportunity to meet all our colleagues at Islamic Relief Bangladesh, get brief introductions and overviews of the various projects in the country, and iron out plans for the rest of the trip.
Our work in Bangladesh is extensive, so there were a number of projects and areas to be visited. We divided into three teams, and my next two days were to be spent in Dhaka with the Evaluation Manager from Islamic Relief Worldwide, Dr Millat, visiting projects funded by the community in the UK.
Education in the slums
First, we first visited a project providing basic education for girls living in slums, which spans five years and is supported by Charity Week. We conducted focus groups with the parents and students at two locations to find out how the project had impacted on their lives.
For me, the most notable thing to come out of the discussions was that parents said the project gave them peace of mind – not only knowing that their children were safe during the day while they were at work, but that education was also giving them a future. They had watched their children grow in confidence and develop self-belief as a result of the work carried out by our teachers. The girls also received one meal a day, hygiene packs and lessons on how to protect their health.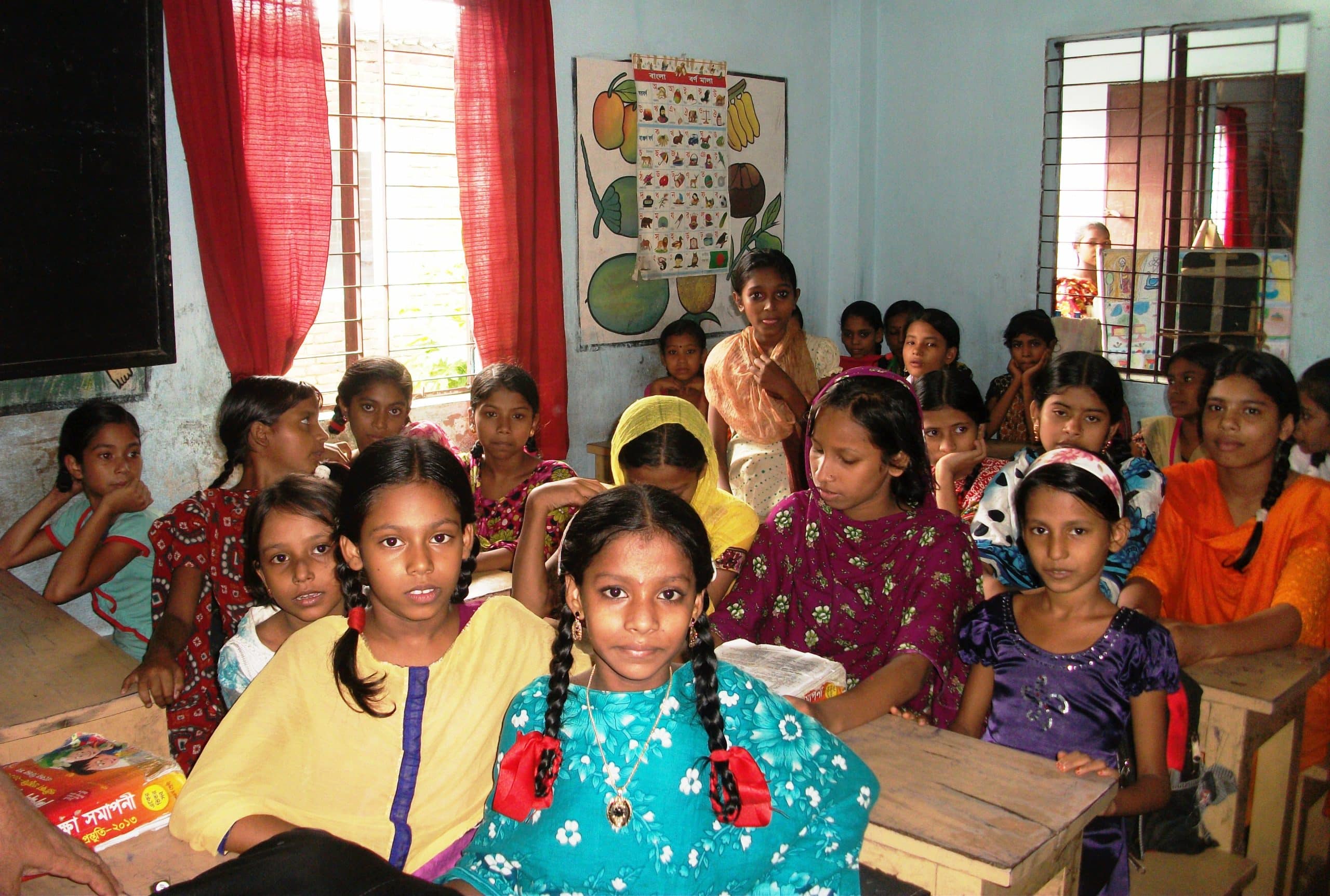 Tackling child labour
The next project we evaluated was a pilot project aimed at eliminating hazardous child labour. Islamic Relief Bangladesh are carrying this out in coordination with the government, so there is real potential for it to be rolled out on a national scale throughout Bangladesh if proved successful.
Again, we carried out focus groups with parents and children. The idea of the project is to provide mothers a stipend and give them training in how to set up and run a business, allowing them to start earning an income and take their children out of the dangerous child labour they are currently working in.
The project is still in the early stages, so the team from the UK was able make suggestions for how the project could be improved going forward and help Islamic Relief Bangladesh tackle any problems. We also had the opportunity to meet with the local government officers in women and child welfare and education, to discuss how they felt the project was progressing and their relationship with Islamic Relief.
From both projects, it was very clear that Islamic Relief Bangladesh has a good relationship with the communities we work with, and that the work we carry out is very much needed and appreciated. The conditions in which some of the beneficiaries were living in the slums were far from ideal, but insha'Allah the work being done will lighten their burdens and give them a brighter future.