Beyond Emergencies: Islamic Relief family urges continued development aid in 'Afghanistan in Limbo'
By Islamic Relief USA's Lina Hashem, originally published on the IRUSA website.
After the recent flooding and landslide in Afghanistan, Islamic Relief's donors are coming together to send relief. But the Islamic Relief family has been helping in Afghanistan for two decades — both with emergency aid and long-term development projects.
Islamic Relief Worldwide published a report in March 2014 called Afghanistan in Limbo, updating readers on the country's status and making the case for continued humanitarian aid.
International aid has declined sharply in recent years, and projections for the coming year are even lower. In this time of transition as troops withdraw, Islamic Relief believes it is critical not to abandon the people of Afghanistan but 
to prepare for future challenges and continue working to lift people out of the cycle of poverty and help them build better, more secure lives.
The report, whose foreword is written by an Afghan staff member, warns of potentially severe losses of hard-earned achievements.
"What's at risk is a decade of progress in which many of us have seen real improvements in our lives," writes Farzana Balooch, a local Islamic Relief staff member focusing on orphans and child welfare.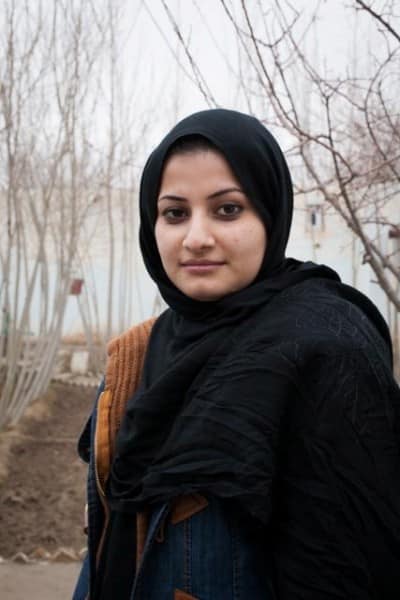 Farzana Balooch, Orphan Welfare and Women's Development Coordinator
The report details striking progress that has been made in Afghanistan in recent years:
In 2001, 1.1 million children were attending primary and secondary schools, compared with 7.7 million enrolled in 2013. In 2001, 3% of girls attended school, compared with 46% of girls in 2013.
In 2001, 8% of people lived within an hour's walk of a basic health care facility, compared with 57% in 2013. The number of functioning primary health care facilities more than doubled from 2002 to 2007.
Infant mortality fell by nearly 40% from 2002 to 2012.
Still, however, Afghanistan remains extremely poor and has a long way to go:
Half of children—4.8 million—still don't go to school.
One in 10 children will die by age 5.
Life expectancy is just 50 years.
More than 1/3 of the population lives below the poverty line.
2.3 million people don't have safe drinking water.
Afghanistan accounts for 90% of the world's opium production and has the highest rate of drug addiction in
 the world, yet health facilities have the capacity to treat only 1% of the country's 1 million or more addicts.
The Islamic Relief family has been providing humanitarian relief in Afghanistan since 1992, and an office was established to provide additional relief in response to the 2001 conflict in the region.
Islamic Relief urges other members of the international community to continue to support humanitarian relief and development work in Afghanistan.
"Instead of cutting aid to Afghanistan, Islamic Relief believes that the international community should stand by the Afghan people and improve the quality of aid," the report states. "That means focusing on relieving poverty rather than just building security, investing in agriculture, supporting health and education, tackling drug addiction and protecting women's rights."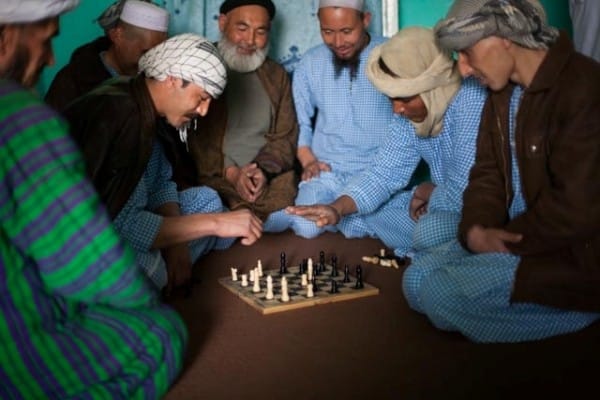 On the way to recovery at our drug rehabilitation clinic, Shortepa
Projects supported by donors have included all of these elements, ranging from economic development to education, water and sanitation, and rebuilding of community infrastructure.
In addition to upcoming relief for the recent emergencies, donors are currently supporting a number of projects in Afghanistan, including:
Education for orphans at Sweet Home Orphanage Center: Donors are providing hundreds of orphans with access to quality primary and secondary education. Living conditions also have improved, and teachers and staff have been trained on improved teaching methodology and child care.
Home-based education for women: 
This project aims to provide nearly 2,000 women, who have had no formal education, with access to home-based training in arithmetic, reading and writing. The women will also receive education on family finance and business. The program raises awareness about women's rights, and empowers women to actively take part in building the local economy.
Orphan support and sponsorship: Donors are helping guardians provide basic needs such as food, clothing, education and health care for 900 orphans.
Water supply for shelters in Bamyan Province: 
More than 200 families stand to benefit from access to clean water through the construction of a deep water well, a stone-made water tanker and the installation of 4,000 meters of water pipelines. This will also provide job opportunities for the local population.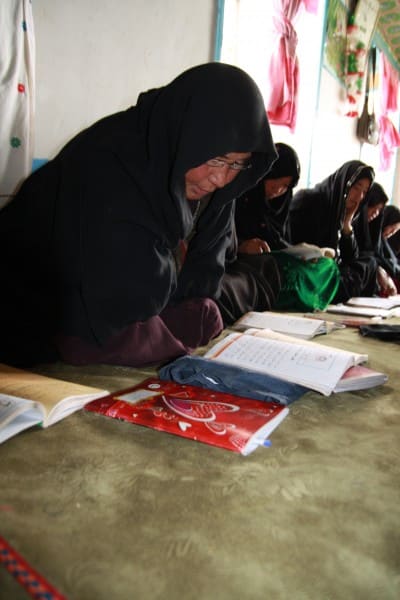 Women studying at our home-based education programme in Bamyan
The report argues strongly for more such projects from the international community. Without it, suffering and deprivation will again increase, and progress made may be lost. And girls and women—now seeing newly emerging opportunities in education, community empowerment and more—could be at greatest risk.
"The people of Afghanistan, the women of Afghanistan, are ready to build on the hard work of the past decade," the report states. "We urge you to stand by us, and work with us, for a brighter future."
To support the people of Afghanistan, please sign our petition urging world leaders 'Don't Abandon Afghanistan' and donate to our Afghanistan Emergency Appeal, responding to the floods and landslides which recently ravaged the country.