Islamic Relief has been assisting the Bangladeshi government to evacuate thousands of people from Shyamnager before Cyclone Bulbul touched down over the weekend. This early action helped save lives!
Deadly Cyclone Bulbul made a landfall late on Saturday night causing torrential rains, powerful winds and severe flooding. More than 150,000 people were evacuated and forced to take refuge in special shelters as the storm packed powerful winds of up to 74 kilometre per hour and forced the closure of ports and airports.
As the storm bore down over the weekend, our staff and volunteers worked closely with the Bangladeshi authorities to help move people from vulnerable low-lying areas into the shelters. The early action helped save countless lives and significantly reduced the number of casualties.
Bangladesh is often hard-hit by devastating cyclones this time of the year. IR has been working in Bangladesh since 1991 and continues to stand ready to respond to disasters and has a preparedness plan for such events. This allowed our teams to deploy quickly to the South Eastern coastal cities of Chottagram and Cox's Bazar and the south-central city of Barishal where we worked alongside authorities to evacuate people in the hardest-hit cities.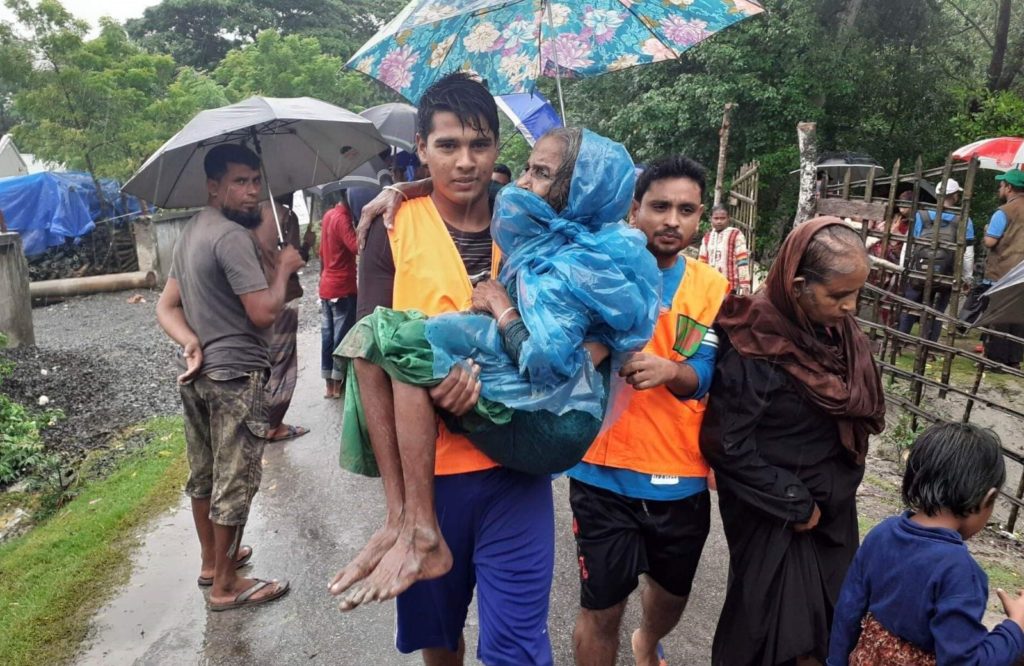 Golam Motasim Billah, Islamic Relief's Head of Programmes in Bangladesh, says:
"The rains have subsided, but the damage has been substantial in many areas. People have started going back to their homes and they are keen to rebuild but in many cases the huts and makeshift homes have been completely destroyed by the storm.

"We are providing them with shelter kits which consist of tarpaulin, rope, nails and hand saws which allow them to start reconstructing, but the process will take time.