Ajmal's growing success – Pakistan
22 year-old Ajmal lives in Chagai, Pakistan. He is the eldest of 9 children, living with elderly parents. His father used to work as a labourer. A lack of money for the family meant Ajmal was unable to complete his studies as he had to drop out of school to assist his father with work.
In his spare time, Ajmal has been volunteering with Islamic Relief in Pakistan, and was delighted to her of their Youth Scholarship Programme. The team were inspired by his motivation and drive, and so Ajmal, alongside some other young people, was offered training in tailoring, which he was really excited about.
Alongside studying, Ajmal was also able to earn some money for his family. He told us tearfully:  "Our family used to suffer from poverty and I had to starve for days"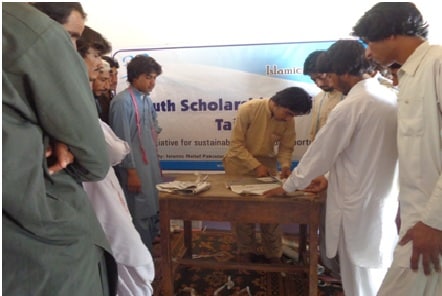 "The day that the Islamic Relief team told me about the youth scholarship was the most happiest day in my life, and I will always remember the day as the one that changed my fortune." Said Ajmal. "I was very focussed on my studies, and due to my hard work the most famous Tailor of Dalbandin city offered me a job in his shop. When Islamic Relief's second tailoring training began, the Azat foundation hired me as a co-trainer. It was, no doubt, and a great honour to me to be awarded such a great task. Now along with conducting trainings I also work in the market."
"The credit for my success goes to Islamic Relief because before, nobody was willing to offer me any work, and now I am in a position to choose the best available jobs in tailoring."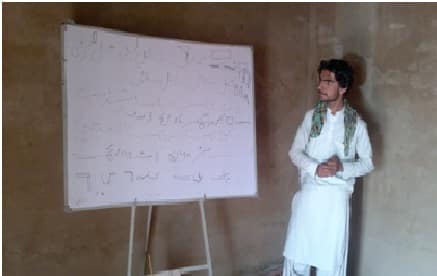 "I hope Islamic Relief will continue such programs that enable the youth to be responsible citizens. I salute Islamic Relief for conducting such valuable training programs for the youth of the District. I pray for Islamic Relief success."