LOCAL CHARITY MARKS 15 YEARS OF HUMANITARIAN EXCELLENCE
This year, Islamic Relief is marking 15 years of dedicated service to the poor and marginalized in South Africa and beyond.
GLOBAL MISSION WITH A STRONG LOCAL FOCUS
Since our founding in 2004, Islamic Relief has been providing humanitarian aid and assistance to poverty-stricken families affected by inequality, HIV, Aids, unemployment, and poverty in South Africa.
Our work is centered around providing holistic, sustainable solutions. We prioritize the needs of orphans and vulnerable children. In 2005, we launched our orphan's sponsorship program to provide assistance to child-headed households, girl children, and homes with infants and younger children.
We also provide support to the household by offering skills training and development to guardians so that they can become self-sufficient.
Other services offered by Islamic Relief South Africa include educational and bursary support, food and nutritional support, healthcare, and water solutions.
We also advocate this country's most vulnerable people who are facing issues like food insecurity, poverty, and domestic violence.
OUR 15 YEAR ANNIVERSARY LOGO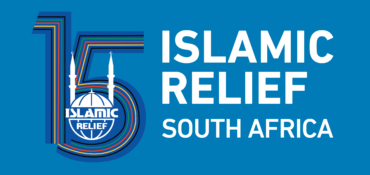 Inspired by our National Flag, incorporating our milestone anniversary, our 15-year logo is distinctive, dynamic, energetic, and proudly South African.
The multi-colored logo speaks to the history of our country and our people – the "Rainbow Nation" – and our commitment to non-discrimination and social justice. The colors remind us
that in our endeavor to build a more equitable society, to recognize and celebrate the unity and diversity of our country's people. The flow of the lines symbolizes the convergence of all the diverse people in South African society taking the road ahead… together.
To learn more about our events and how you can support our ongoing work please visit us online at Islamic-relief.org.za/
FOR MEDIA ENQUIRIES:
Rezaa Kasu
Public Relations & Press Officer
Office: 021 696 0145
Mobile: 065 85 65 708
Email: Rezaa.Kasu@islamic-relief.org.za