AN ISLAMIC DECLARATION ON GENDER JUSTICE
We need to narrow the gender gap in political, economic, social and cultural spheres. The time is now – too many women and girls are suffering. Civil society groups and political bodies across the globe are striving to empower women and girls worldwide.
Gender Based Violence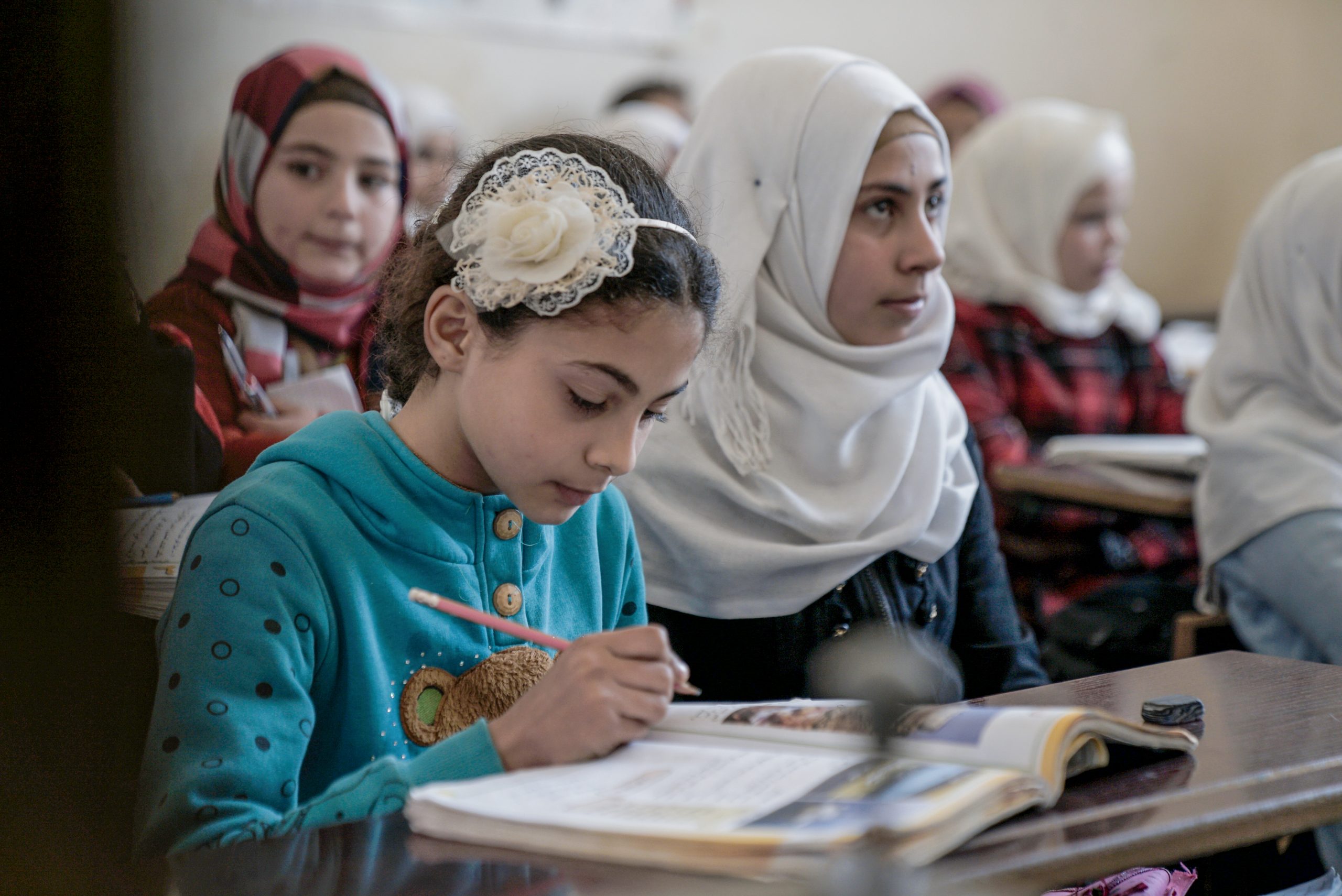 A staggering one in three women worldwide experiences sexual violence in their lifetime. Harmful practices such as pre-marital female genital mutilation/cutting (FGM/C), child marriage, and other forms of gender-based violence (GBV) are continuing to devastate the lives of women and girls worldwide, with long-term – often deadly – results.
For the 200 million women and girls affected by FGM, and a staggering 650 million married before they were 18 years old. Promises alone are not enough. We must step up efforts to ensure that communities and nations make every effort to protect the physical, social, sexual, psychological, financial, and cultural wellbeing of all females – regardless of their national origin or cultural/religious background.
No young girl should be forced to finish their studies early. No woman should be denied the right to engage critically in their community. No one should be left dependent on the men in their life, vulnerable to abuse and exploitation such as human trafficking, hazardous labor, and domestic abuse.
When we as a global community call for greater gender inequality, we must also remember that "no one" stands for men, women, girls, and boys in all corners of the globe. While issues such as FGM/C are of course affecting women and girls predominantly in the developing world, gender inequality is not (nor has it ever been) limited to the global south.
Economic Inequality
The reality is that women across the globe in paid employment are still paid less than men due to an estimated 23% gender wage gap. What's more, the fact that women (and girls) are still responsible for more than their fair share of care and domestic work is something which most of us have witnessed, or even perhaps experienced in our lifetime.
In economic terms, the picture is quite depressing. If we were to calculate the cost of such efforts, national GDP would increase by around 10% to 39% of GDP. However, whilst the economic benefits of a fairer, more equitable workforce may seem attractive for many people. This shouldn't be what motivates us to bring greater equality for women and girl. Our motivation for addressing gender inequality must be the knowledge that we cannot build an equitable, fair, and sustainable society whilst half of the population is held back by patriarchal socio-cultural norms and unequal power structures.
When one segment of society suffers, we all suffer. We, therefore, need to break down these barriers, empower women and girls to be able to build greater female leadership and at the same time also encourage male allies to stand up and speak out to help us together create safer, more inclusive spaces for everyone.
Taking Action
As a global community, if we're going to address the many pressures we're facing such as climate change and the impact it's having on local communities (and disproportionally on women). We need to put gender justice at the heart of our work.
Here at Islamic Relief, that's exactly what we're doing. In the short term, we're working with women to enable them to earn a sustainable living and escape the brutal (often gendered) cycle of poverty. However, to change the long-term prospects and discrimination women and girl face, we're tackling gender justice from the core.
This means engaging with local communities, working within civil society, and calling on governments to ensure that they tackle the sexist drivers behind poverty to eradicate harmful socio-cultural practices. Fundamental to this is our Islamic Declaration of Gender Justice which is laying the critical foundations to call out the abuse of women in the name of culture and tradition by declaring that we are all equal.
We're saying no to gender inequality and declaring that it's time for gender justice. It's the duty of each and every one of us to build more tolerant, inclusive egalitarian societies for women, girl, and everyone on this planet. This is the sustainable future we need.